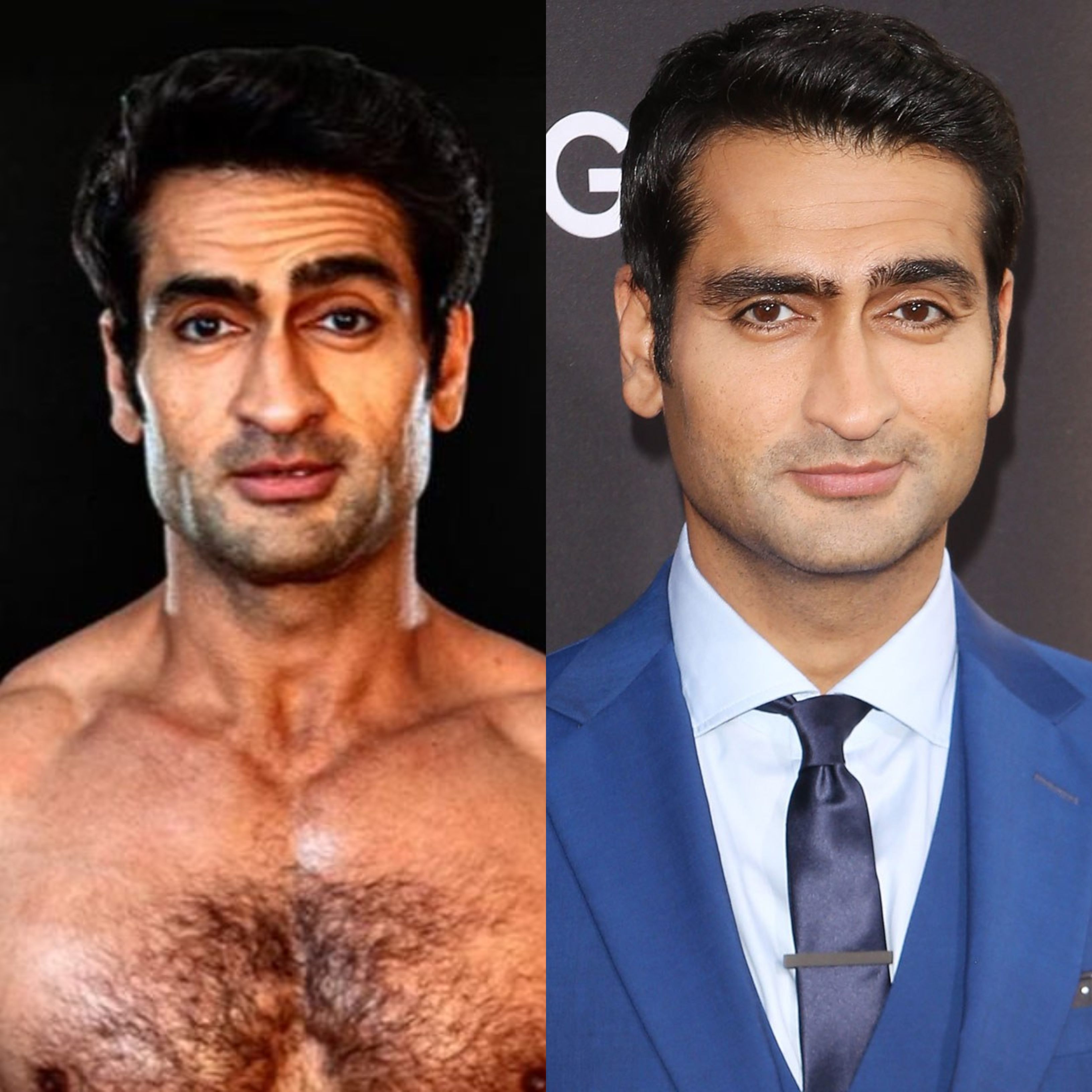 ---
Hollywood actor Kumail Nanjiani has taken to Instagram to show off his epic body transformation for an upcoming Marvel film.

The Pakistani-American star left fans in awe on the social media site when he posted shirtless pictures of himself, writing a caption detailing his fitness transformation.

"I never thought I'd be one of those people who would post a thirsty shirtless, but I've worked way too hard for way too long so here we are," Nanjiani wrote. "You either die a hero, or you live long enough to see yourself become the villain."




The actor is set to star in Marvel's Eternals as Kingo. The highly-anticipated blockbuster will also feature Angelina Jolie.  Hitting cinemas in 2020, his new ripped physique is in preparation for the superhero hero film.

The 41-year-old revealed the transformation would've been impossible without trainers and dietitians. "I would not have been able to do this if I didn't have a full year with the best trainers and nutritionists paid for by the biggest studio in the world. I'm glad I look like this, but I also understand why I never did before," Nanjiani wrote on his Instagram share.




Nanjiani also mused about his previous eating habits in an interview with Variety. "I did a bulk so I basically ate a lot of protein, but also whatever I wanted. So I ate french fries, I ate ice cream for like four months. And now I'm cutting, so now I'm on the crazy diet. And so now it's like no sugar," Nanjiani said.

"When I was a kid, I assumed at some point in my life I would be in perfect [shape], I would be the perfect male form, right? I just assumed it would happen. I would have crazy abs," he said. "It just never happened, and I'm 41 now. I was like, 'If it doesn't happen this year, it's just never going to happen.' At the end of last year I was like, 'Oh next year, I'm gonna be in the best shape of my life.' It's been really, really intense."

'Black Widow' teaser provides glimpse into Natasha Romanoff's bloody past

Simu Liu, who will play superhero Shang-Chi in Marvel's Shang-Chi and the Legend of the Ten Rings, joked about Nanjiani's new physique on Twitter.


Harold and Kumar go to Planet Fitness https://t.co/Kx7aquptgP

— Simu Liu (@SimuLiu) December 16, 2019


"Harold and Kumar go to Planet Fitness," Liu said, referencing the stoner comedy series starring two Asian American actors.

Have something to add to the story? Share it in the comments below.