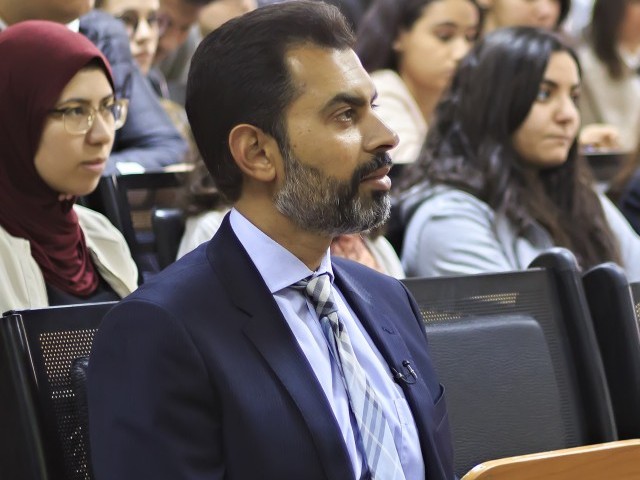 ---
LAHORE: Pakistan has the lowest savings rate in the region, said State Bank of Pakistan Governor Reza Baqir, adding "The real return on savings accounts currently is zero; anyone who has a savings account is getting 11-12% return whereas inflation right now is 12%."

Interacting with members of the American Business Forum on Sunday evening, he said that the savings rate is important for Pakistan because it is a big reason why the country has a balance of payments problem.

"If we have to finance a higher rate of investment, then we either have to borrow from abroad or domestic pool of savings. This is the reason why we habitually have balance of payments problems because our savings are not enough to meet our investments," Baqir said.

"How can one expect people to save when they are getting zero return in actual, this has triggered informal means of savings by people like in the real estate sector, which we now want to bring under the banking network."

He said that for the last couple of years, the central bank has been preoccupied with much bigger problems like tackling falling level of foreign currency reserves and trying to deal with external position, which used to be difficult to manage.

"We now have more space as we have managed to fix fiscal reforms, our reserves are increasing and now we don't need to worry about crisis," said the governor, adding, "We are now turning our attention towards structural areas and are pushing very hard our agenda of financial inclusion, particularly through fin tech."

He said that Pakistan's economy will still grow at the rate of 3.5% this fiscal year.

In Pakistan, bottlenecks hold up $14b foreign loans

Talking about fluctuations in the exchange rate and inflation adjustments, he said, "The tough part has already been done. We take difficult and non-popular decisions, our strategy was to give bad news as early as possible since bad news in installments makes it hard for the people to get optimistic about the future."

He said that the economy was witnessing a change in composition as exports were growing and this positive development will also translate into activities in other sectors. However, the changes will take time to come into effect, he added.
"We have schemes where we can offer credit to exporters like the Long Term Financing Facility and Export Finance Scheme. We are looking to transform and increase them since these schemes have historically been monopolised by a few exporting sectors," the governor remarked.

He shared that they were looking for new sectors and working on a mechanism to reward or incentivise innovation and emergence of new exporting sectors.

The central bank governor stressed that they were trying to implement sustainable fiscal reforms so the country did not have to go back to the International Monetary Fund (IMF).

"We did the difficult part, now is the time for structural reforms, which will not be as tough as fiscal reforms but there is still going to be opposition since we live in a country where people have vested interests," Baqir added.
COMMENTS
Comments are moderated and generally will be posted if they are on-topic and not abusive.
For more information, please see our Comments FAQ