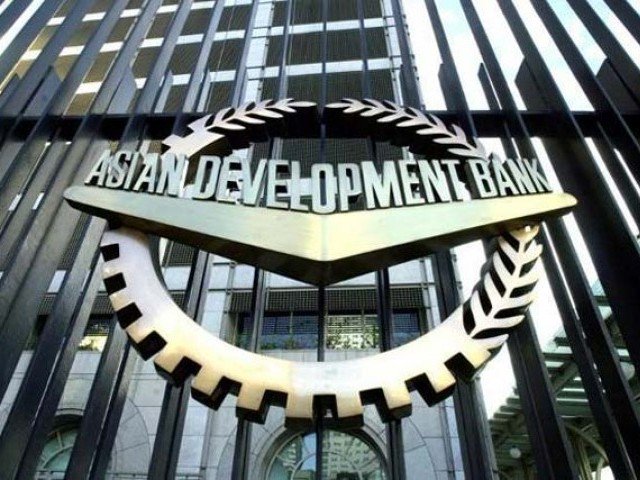 ---
ISLAMABAD: The Asian Development Bank (ADB) on Wednesday kept Pakistan's economic growth rate forecast unchanged at 2.8% but cut the Indian output for the second time in three months to 5.1%.

The Manila-based lending agency has issued a supplement to its Asian Development Outlook 2019 Update, which had been released in September this year.

"Following a steep growth slowdown in Pakistan to 3.3% in fiscal year 2018-9, signs of economic stabilization are emerging in fiscal year 2019-20, as forecast in the Update," according to the ADB brief report. At 2.8% growth rate, Pakistan's economy will be the slowest growing economy in a bloc of eight South Asian nations.

In September, the ADB had projected that economic growth rate in Pakistan would be 2.8% — the lowest in South Asia — and the inflation rate would be 12% — the highest in the bloc of eight nations — in this fiscal year.

Now these projections have been kept unchanged, although the government has lately claimed that it would achieve over 3.5% economic growth rate in this fiscal year on back of recovery in the agriculture sector.

Last month, Adviser to Prime Minister on Finance Dr Abdul Hafeez Shaikh had stated at the Express News current affairs show, The Review, that the economic growth rate will be above 3.5%. The State Bank of Pakistan (SBP) has also projected over 3.5% economic growth rate.

The ADO supplement also stated that despite tight monetary policy and a modestly strengthening currency, inflation in Pakistan averaged 10.1% in the first three months of this fiscal year.

The ADB's brief comment on the inflation points towards the flawed monetary policy of the central bank that is targeting to contain inflation, which is fuelled by food prices.

Pakistan receives $1.3b from Asian Development Bank

Dr Hafiz Pasha, a noted economist, has predicted that the poverty rate would jump to over 40% by June next year due to low economic growth rate and double-digit food inflation. As per Pasha's claim, eight million people have already been added to the ranks of the poor by the end of the first year of the Pakistan Tehreek-e-Insaf (PTI) government. He has projected that 10 million more people will slip below the poverty line by the end of the current fiscal year.

In a population of 207 million, there will be 87 million poor people in Pakistan at the end of the second year of the PTI government, according to Pasha's working.

The ADB report stated that the regional gross domestic product (GDP) is forecast to expand by 5.2% in 2019 and 2020, both figures adjusted down from Asian Development Outlook 2019 Update in September.

In South Asia, India's growth is now seen at a slower 5.1% in fiscal year 2019 as the foundering of a major non-banking financial company in 2018 led to a rise in risk aversion in the financial sector and a credit crunch, according to the ADB.

In April this year, the ADB had projected 6.8% economic growth rate for India, which it cut down to 6.5% in September. It is the second time in three months that that the ADB further reduced the economic growth rate for Prime Minister Modi's India.

Due to slowing Indian economy, the ADB also lowered the South Asian GDP growth forecast for 2019 from 6.2% in the 2019 Update to 5.1%, and for 2020 from 6.7% to 6.1%. These revisions reflect lowered growth projections for India, according to the lending agency.

Having already slowed year-on-year from 5.8% in the fourth quarter of 2018 to 5% in the first quarter of 2019, growth in India fell further to 4.5% in the second quarter, the lowest quarterly rate since fourth quarter of 2012.

Where inflation in Pakistan remains at a nine-year high, inflation in South Asia remains benign, as global oil prices moderate further and global food price inflation decelerates.

For South Asia, the ADB revised inflation projections up to 4.4% for 2019 and lowered to 4.8% for 2020. Inflation in India, having remained well below the 4% target in the first half of fiscal year 2019, crossed above it in October 2019 to reach 4.6% as food inflation soared to 6.9%.

Bangladesh's headline inflation remained stable in the first three months of this fiscal year, with year-on-year inflation slightly increasing to 5.5% in September 2019 from 5.4% a year earlier.

In Maldives, inflation averaged a scant 0.02% in the first three quarters of 2019 as global oil and food prices fell, as did administrated prices. In Nepal, inflation soared on a year-on-year basis in mid-September from 3.9% a year earlier to 6.2%.

Inflation in Pakistan was accelerating due to heavy indirect taxation, exchange rate depreciation, increase in electricity and gas tariffs, food supply shocks due to administrative and seasonal factors and hike in petroleum products.


COMMENTS
Comments are moderated and generally will be posted if they are on-topic and not abusive.
For more information, please see our Comments FAQ