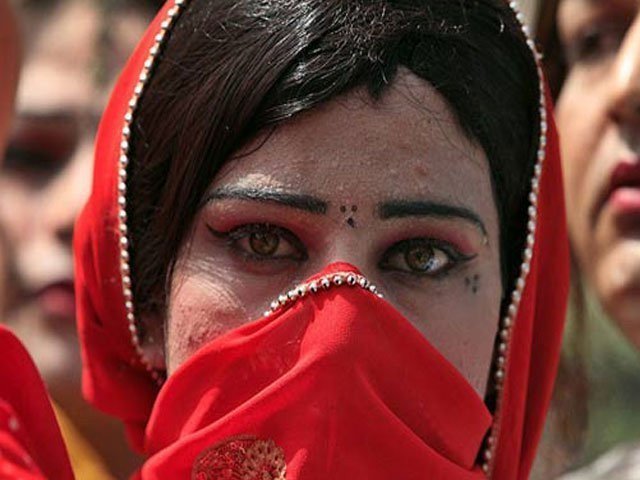 ---
PESHAWAR: As inflation, unemployment and the impending crisis of a weak economy loom large across the country, many are struggling to meet their basic needs. Some of them are even forced to look for greener pastures outside their hometowns.

Such is the case with Katrina, a 29-year-old transgender individual living in Peshawar.

"In the past, many people would regularly visit the transgender community's neighbourhood to book us for dancing and singing at weddings and music parties," Katrina said. "For the past few months, however, we have no customers and our area looks completely deserted. As a result, the people of my community and I are struggling to make ends meet."

Every day, Katrina anxiously waits for some music lover to come to the neighbourhood so that she might land a gig. However, she barely finds one or two programmes per week.

"Two years ago, I used to be booked for 10 to 12 programmes every week and people would usually give us some money in advance," she recalled. "Now, people do not pay us enough and sometimes return us empty-handed."

Katrina said that owing to inflation, people are cutting costs, hence they avoid spending money on leisure activities.

"Nowadays, people hardly have any money to buy food twice a day, so spending on our community for singing and dancing is completely out of question," Katrina lamented. Katrina informed The Express Tribune that in the past when someone would invite three to four transgender individuals to sing and dance at their functions, they would easily pay Rs25,000 to Rs30,000 per event.

"Of the total earning, we are required to pay half of it to our guru, while the remaining amount is divided among those who perform at the event," she said.

The chairperson of Trans-Action Alliance K-P, an organisation working for the rights of transgender in Khyber Pakhtunkhwa (K-P) and the merged tribal areas, Qamar Naseem said that according to a survey, the number of transgender in K-P is around 40,000, out of which 7,000 live in Peshawar.

"People from all walks of life are bearing the brunt of the economic slowdown, and transgender, being already marginalised and poor, have come under immense economic strain," he said.

Transgender community: Lahore embraces its pariahs

"In villages, transgender individuals are mostly invited to marriages by rickshaw drivers, blacksmiths, vegetable vendors and labourers," he stated. "But since people have stopped holding musical gatherings and transgender people hardly have money to buy food these days, they are left with no other option but to beg or engage in prostitution."

Mehak, a member of the transgender community in Peshawar's area of Gulbahar, said that dancing is not enjoyable if undertaken on an empty stomach. She said that a house that used to be available for Rs7,000 on rent is now rented out for Rs14,000 to Rs16,000.

The president of the Shemale Association of K-P, Farzana Jan said that she is also thinking about leaving Peshawar with the changing turn of events.

Shedding light on the plight of her community, she said that a shemale named Chocolate, who came to Peshawar from Mansehra at the age of 12, was forced to migrate to Karachi.

"Chocolate, who is 22-years-old now, had to leave Peshawar because she couldn't find work. She had to leave with a very heavy heart," Farzana said. "To top it all off, there is a ban on transgender programmes in district Khyber and Nowshera where people do not allow them to come to their area."

Farzana informed The Express Tribune that Jirga members have imposed a ban on transgender programmes and have banned their entry in certain areas of Peshawar too, due to which the community is undergoing a crisis.

To top it all off, there is rampant discrimination against community members which has made life harder for them.

"A house that is available to a common man on a monthly rent of Rs10,000 to Rs15,000 is rented out to transgender individuals for Rs20,000 to Rs25,000," Farzana said.

She pointed out that the provincial government made tall claims about improving the condition of the transgender community before the elections, but it failed to fulfil the promises.

"A separate ward could not be given to transgender individuals in hospitals while the claim of free treatment also failed to materialise. What's more, the government said they'd fix some employment quotas for the transgender community, but that too turned out to be mere lip service," Farzana said while sharing her grievances.

She added that in the absence of shelter and employment, a transgender individual is left with no option but to beg on the streets.

"The police forcibly banned our programmes but the government did not offer us alternative job opportunities. The situation is getting worse day by day," Farzana said. "Over the past few months, more than 25 transgender individuals have left K-P to go and settle in different areas of Sindh and Punjab. I, too, will have to leave my hometown if the situation persists."

Ten years on, India's biometric ID excludes homeless, transgender people

According to the October report of the Pakistan Bureau of Statistics, as compared to last year, inflation in October 2019 increased by 11%. Similarly, according to the facts and figures of September 2019, the maximum increase was seen in surcharges which increased by 95%. Per the facts issued on the bureau's website, the cost of fresh vegetables has increased by 15.78%, onions by 10.86%, tea by 8.15%, flour by 3.22%, ghee prices by 2% and potato prices by 3.16% as against last year. The price of milk has also increased by 2.83%.

Apart from their economic struggles, cases related to torture, harassment against and murders of transgender members have also increased. During the past four years, 64 transgender individuals have been killed in K-P.

Published in The Express Tribune, December 9th, 2019.
COMMENTS (1)
Comments are moderated and generally will be posted if they are on-topic and not abusive.
For more information, please see our Comments FAQ