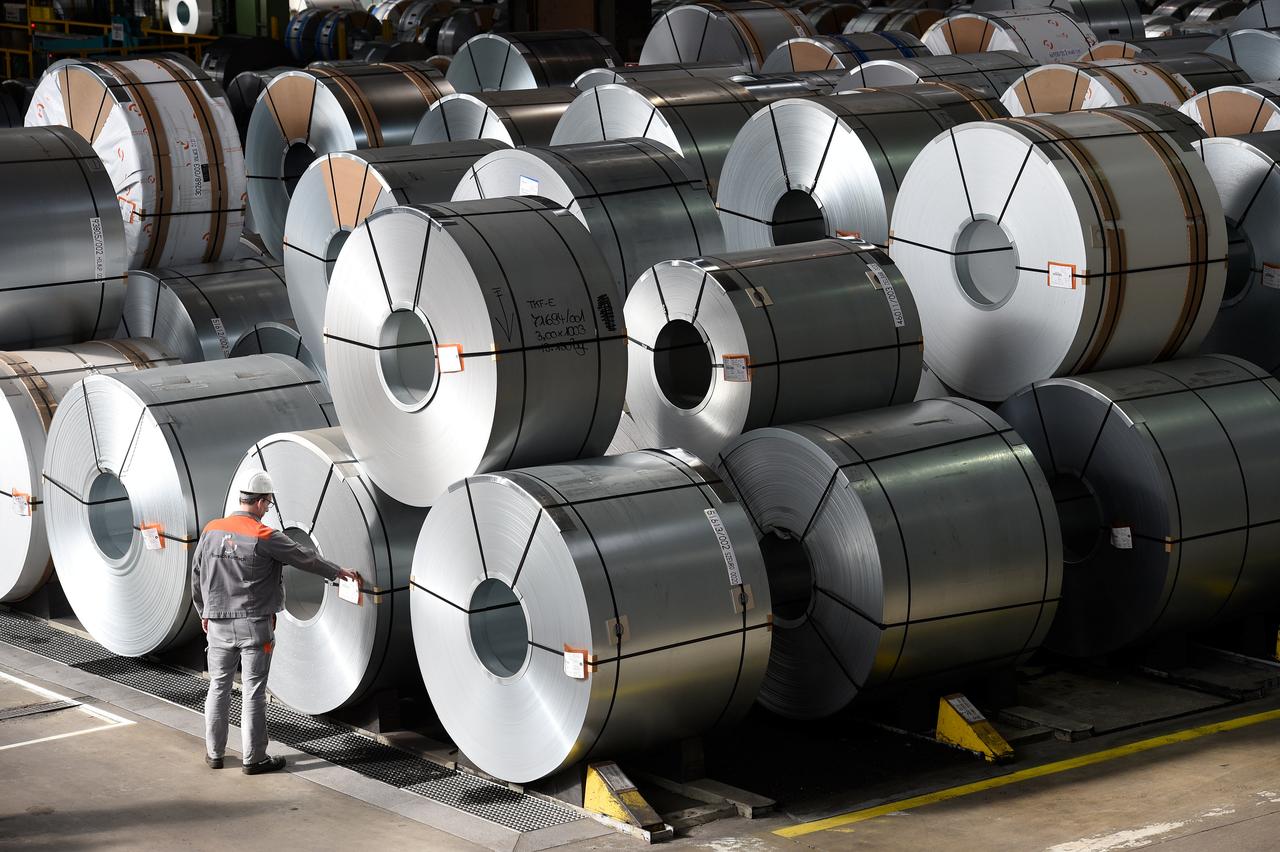 ---
ISLAMABAD: Tuwairqi Steel Mills Limited (TSML) had been established in Pakistan in 2008 and could not be put into operation due to a gas supply dispute.

TSML expected gas supply at an extraordinarily low rate of $1.23 per million British thermal units (mmbtu) – a price that is offered to priority sectors like fertiliser producers. There is no evidence or contract to that effect.

Many people object to even the fertiliser industry being given such a low tariff rate, not to talk of the steel sector. Recently, the zero-rated export sector was promised gas supply at a low rate of $6 per mmbtu, but it could not be sustained.

There was no case for TSML to get gas supply at such a low rate. In the meantime, there were gas shortages in Pakistan, which prevented any arrangement in this respect.

With the arrival of liquefied natural gas (LNG), gas availability has increased, although gas prices have also increased.

TSML claims an investment of $350 million which remains stranded due to the gas price dispute. It has knocked the doors of international arbitration. One cannot expect a favourable result (for the government of Pakistan) from the international tribunal as has been seen in the case of Reko Diq copper and gold project where a fine/settlement of $6 billion has been slapped on Pakistan for a mostly planning cost of $350 million.

Eminent economist Jeffery Sachs has recently criticised the judgement of the tribunal on several grounds. However, nothing seems to have happened except that the government of Pakistan tried to wriggle out of the difficult situation through mutual negotiations with Tethyan Copper and Gold Company. An out-of-court settlement has been agreed after the tribunal awarded the compensation against Pakistan.

It appears that one would be well advised to try a negotiated settlement instead of going into the risks of fighting cases and claims in arbitration. Perhaps, it is in this perspective that the Ministry of Industries has submitted a proposal seeking a subsidised gas price of $4.65 per unit for TSML over 10 years.

In comparison, local gas production costs $6 per unit. This would amount to a subsidy of $1.35 per mmbtu. As annual gas demand of TSML is 12 billion cubic feet (32.877 million cubic feet per day), it would mean a subsidy of $16.2 million per annum and $162 million for 10 years.

If the opportunity cost of LNG is assumed at $10 per MMBtu, it would mean a subsidy of $48 million per year, the critics may argue.

Production process

Direct Reduction of Iron (DRI) replaces scrap and its price is assumed to be equal to the scrap price. TSML has adopted a gas-intensive production process called DRI where gas is used to reduce iron oxides and other ores to produce iron in the form of iron sponge as opposed to the pig iron that is produced in blast furnace where iron ore and coke are burnt together – the like of which has been installed in Pakistan Steel.

In Pakistan Steel, pig iron is converted into steel in a converter/open hearth by blowing oxygen into it. In the TSML Midrex process, iron pellets are processed in the electric arc furnace at the end of which steel billets are cast through continuous casting machines.

The DRI vertical shaft process has been adopted by gas-rich countries like Iran, Qatar, Oman, Saudi Arabia and other Middle Eastern nations, some of which have both cheap and abundant gas and iron ore as well.

Most advanced nations having iron ore and coal as well as high steel demand like China, Russia, the United States, and Europe have adopted the blast furnace route.

However, India having both iron ore and cheap coal did initially adopt the DRI shaft process but later abandoned it in favour of the Rotary Kiln process, which is a DRI but is produced through coal and not gas.

There are many other countries that have abandoned the Midrex gas process and have shut down these plants. Some, including India, have converted the gas process into the coal gasification process.

One finds it very difficult to understand the rationale behind TSML adopting a gas-intensive process.

Jindal Steel and Power (JSPL) of India seemed to have faced a similar problem as TSML is facing. JSPL went for coal gasification and has successfully added a coal gasification facility to its shaft-type plant, which remained closed in the meantime.

It appears that for small markets like Pakistan, the scrap-based arc furnace route is good, which obviates the need for large blast furnace projects like that of Pakistan Steel, as we are facing problems these days.

Pakistan Steel is an integrated facility that produces a variety of finished steel products like hot and cold-rolled sheets and plates of many thicknesses, composition, properties and finish.

There are proposals of co-production or integration of the two projects - TSML and Pakistan Steel, although both suffer from the unique issues of operating and reviving their main pieces of equipment. There is potential for synergy and cooperation between the two projects.

The Rotary Kiln DRI process offers many opportunities for broadening and deepening the steel sector in Pakistan, as it has done in India. More than 300 such plants operate in India.

Rotary Kilns operate on coal and have a smaller capacity which matches the structure of the downstream steel industry in Pakistan. A typical Rotary Kiln DRI plant has a capacity of 60,000-200,000 tons per year as opposed to 1-1.5 million tons per annum for the shaft-type and 3 million tons per annum for the blast furnace.

Local Thar coal may be used in such a process. There is a good level of the technical base in the country to fabricate Rotary Kilns as well.

Possible solutions

There are other possible solutions in addition to the subsidised gas supply to TSML. Coke-oven gas from Pakistan Steel can be transported to TSML as well. Thar coal could be utilised in coal gasification for TSML and for producing coke for Pakistan Steel.

Initially, Thar lignite may be transported to Pakistan Steel for installing coking and gasification facilities. There should be either ore or coal for economic operation of a steel mill.

Thar can be a good location for organising future steel, fertiliser and chemical industries. The government is already considering a project of producing diesel out of Thar coal.

However, Thar coal prices will have to be corrected. At current prices of $47-60 per tonne, nothing useful can be done. Elsewhere, lignite is being sold below $30 per tonne. Federal and Sindh governments would be well advised to cooperate in correcting the situation.

It is hoped TSML will be able to make downstream investments. Its economics and profitability will improve due to the integration and hopefully no further gas price concessions would be required. There is enough land around to expand.

It should, however, be understood that no competitive and profitable industry could be sustained on the crutches of subsidies. Projects should be designed keeping in view the resource endowment and comparative advantage. The government has no money. Money has to come out of corporations and the people earning money.

The writer is a former member energy of the Planning Commission

 

Published in The Express Tribune, December 9th, 2019.

Like Business on Facebook, follow @TribuneBiz on Twitter to stay informed and join in the conversation.
COMMENTS
Comments are moderated and generally will be posted if they are on-topic and not abusive.
For more information, please see our Comments FAQ