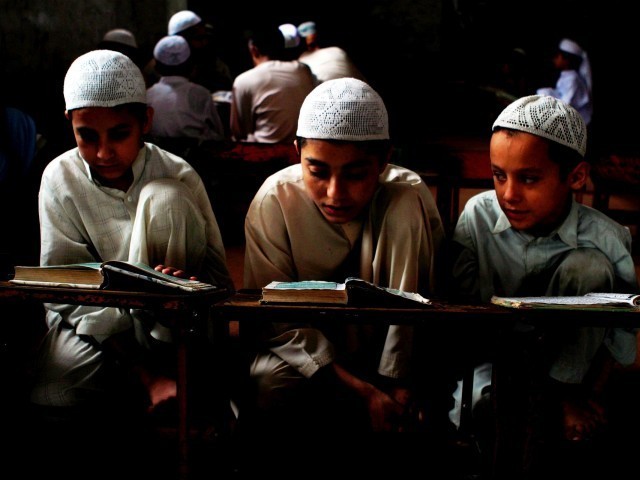 ---
ISLAMABAD: Pakistan has informed the Financial Action Task Force (FATF) that the government had taken over the administrative control of 113 madrassas.

These seminaries are now running under the supervision of assistant commissioners and have been allocated a two-year budget, according to a compliance report sent by Islamabad to the global money-laundering and terror-financing watchdog.

The report carries Pakistan's response to the 22 remaining points in the FATF action plan.

According to sources, the FATF will hold a meeting in Beijing instead of Sydney, Australia on January 21 and then decide in the first week of February about whether Pakistan would remain on the grey list or not.

The compliance report was prepared by the ministries of foreign affairs, interior, and finance, the Securities and Exchange Commission of Pakistan and the Financial Monitoring Unit.

They were assisted by representatives of the State Bank, the National Counter Terrorism Authority, the Counter-Terrorism Department, the Federal Investigation Agency and the Pakistan Army.

Experts optimistic Pakistan will escape FATF blacklist

The FATF has already expressed its satisfaction over five of the 27 points in the action plan for Pakistan.

In October, the FATF president had acknowledged that Pakistan had made some "tangible progress" under its new government and the global body welcomed it. However, he pointed out that the majority of the issues under the action plan still remained outstanding including effective measures to prevent terror financing.

In a statement, the FATF underlined that since June 2018, Pakistan had made progress towards improving its anti-money laundering/combating financing of terrorism (AML/CFT) regime, including the recent development of its money laundering/terror financing (ML/TF) risk assessment.

The FATF said Pakistan should continue working on implementing its action plan to address its strategic deficiencies, including by adequately demonstrating its proper understanding of the terror-financing risks posed by the terrorist groups, and conducting supervision on a risk-sensitive basis.

Pakistan should also demonstrate that remedial actions and sanctions are applied in cases of AML/CFT violations, and that these actions had an effect on AML/CFT compliance by financial institutions.

In February last year, the FATF had decided to place Islamabad on the grey list with effect from June 2018. Pakistan was given a 27-point ambitious action plan that required it to completely choke terror financing and monetary laundering, dismantle terrorists' sanctuaries, and make the banking and non-banking financial regulations more stringent.
COMMENTS
Comments are moderated and generally will be posted if they are on-topic and not abusive.
For more information, please see our Comments FAQ