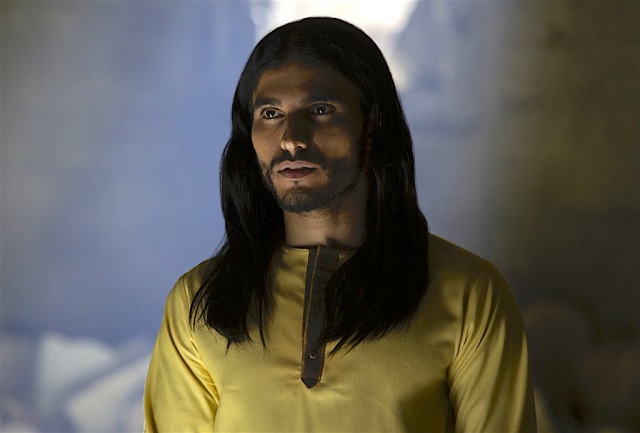 ---


The trailer of Netflix's 'Messiah' has put Pakistan's Twitterati in a fix as #Dajjal became one of the top trends on the micro-blogging site.

The show follows a man who claims to be a messiah after putting a raft of miracles on display.

The protagonist, Mehdi Dehbi, is being investigated by the Central Intelligence Agency (CIA), who are baffled by his 'miracles' and are unwilling to buy into his claims.


The show is set to premiere on the international streaming website on January 1 next year.




Soon after the trailer's release, many in Pakistan took to Twitter to discuss the series.




Some were of the view that it intended to prepare us for the end of times.




11 cringiest TikTok videos that will spoil your day




A user named Imad Hassan said that only those with weak faith would take Dajjal as their messiah.


https://twitter.com/AllahSoldier03/status/1202483778267930624

Abdullah, another user, urged Muslims not to fret over how the movie portrays Dajjal's powers and instead focus on strengthening their faith.


MUSLIMS shouldnt be frightened about the approach of False Messiah over this movie...We should strengthened Our IMAAN and TRUST ALLAH, no power can defeat us! Dajjal is a psychological fitna..If we have strong Imaan , we can defeat him! ALLAH bless u
Love from Pakistan🇵🇰#Dajjal pic.twitter.com/b0D7ggMp3O

— Maxie_Hun_Yãwr 🇵🇰🇵🇸 (@Maxie86says) December 5, 2019


Other users resorted to humour.

https://twitter.com/desi_brownie/status/1202320501055655938


Me logging into Twitter and seeing #Dajjal trending pic.twitter.com/SwIq8pytEI

— Bingel daddy😍 (@sultanardo) December 4, 2019
#Dajjal is trending pic.twitter.com/Cn8Rp06Tdf

— The Infamous (@2freedommm) December 4, 2019
COMMENTS
Comments are moderated and generally will be posted if they are on-topic and not abusive.
For more information, please see our Comments FAQ