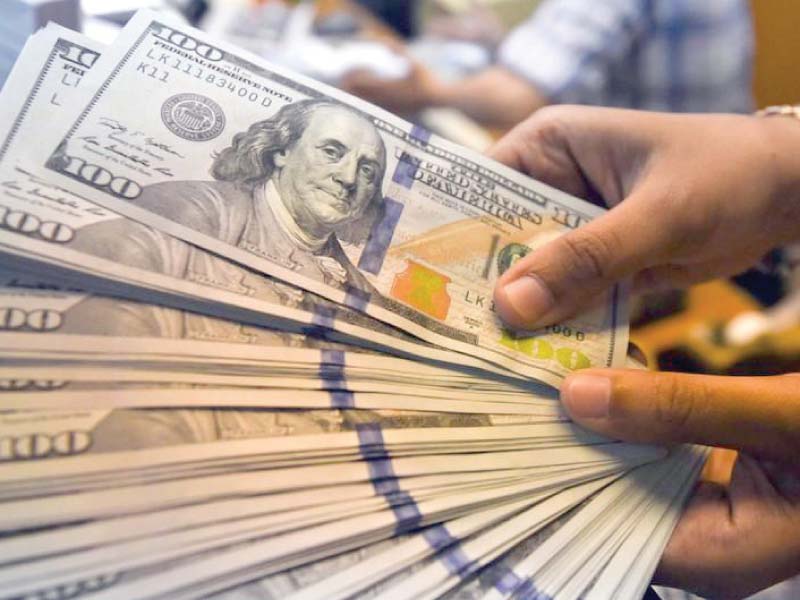 ---
ISLAMABAD: Prime Minister Imran Khan's government took $10.4 billion worth of foreign loans in its first year in power and 46% of these were short-term expensive commercial lending, secured at up to 5.5% interest rate.

The most expensive commercial loans were obtained from Chinese banks that were contracted at six-month Shanghai Interbank Offered Rate (Shibor) plus 2.5%, according to the information that the Pakistan Tehreek-e-Insaf (PTI) government on Wednesday submitted before the National Assembly.

However, Chinese commercial loans were secured for two to three years period while the European and Gulf-based commercial banks provided loans for one year.

The six-month Shibor rate was 3%, translating the total interest rate cost to 5.5%. The Economic Affairs Division tabled the details in response to a question raised by the Pakistan Muslim League-Nawaz (PML-N) Member National Assembly Muhammad Afzal Khokhar.

Pakistan took the International Monetary Fund (IMF) loan at interest rate of 4%, according to the fresh details - the cost that was higher than the 3% rate earlier reported by the Ministry of Finance.

These foreign loans were obtained from August 2018 to September 30, 2019. The $10.4 billion loans are exclusive of disbursements by China, United Arab Emirates and Qatar. The loans from these countries are not booked on the books of the federal government. All these loans have been obtained to stabilise foreign exchange reserves, finance the development projects and repay the maturing foreign loans.

Before coming into power Prime Minister Imran Khan was very critical about taking foreign loans. But after coming into power, the premier is implementing the same policies, which were applied by the PML-N government to temporarily inflate foreign exchange reserve, like the foreign commercial loans.

The PTI government obtained loans of $10.4 billion from various countries and organisations from August 18 to September 30, 2019, according to the official statistics. Out of the $10.4 billion, the PTI government took $4.8 billion from seven commercial banks, which were equal to 46% of the total borrowings.

Commercial loans

From August 2018 to September 2019, the PTI government took $4.8 billion worth of foreign commercial loans, according to the EAD. The government took $365 million loan from the Ajman Bank at 3-month London Interbank Offered Rate (Libor) plus 3.44%, which was equal to 5.36% interest rate.

The government took another $2.235 billion from three Chinese banks at an interest rate of six-month Shibor plus 2.5% for a period of three years. It also obtained $300 million from another Chinese bank at three-month Libor plus 3.25%, according to the EAD.

Pakistan obtained $150 million from Citi Bank at around 5.3% interest rate for one year, $560 million from Noor Bank and Dubai Islamic Bank at 5.1% interest rate for one year, $195 million from Dubai Islamic Bank at 5.12% interest rate for one year, $500 million from Emirates NBD bank for one year at 5.27% interest rate and $650 million from Credit Suisse for one year at around 5.27% interest rate for one year too.

The Libor and Shibor based rates have been converted on the prevailing rate on Wednesday. The cost may slightly go either up or down, depending upon movement of interest rates.

Bilateral loans

The PTI government took $1.8 billion loans from the bilateral creditors in its first year in power, according to the EAD. It obtained $1.53 billion loan from China at various interest rates and maturity period. The $1.3 billion loan was obtained for a period of 20 years at interest rate of 2%. The repayments of these loans would begin after five to seven years.

China also extended $182.4 million loan at 5.2% interest rate for a period of 12 years. Beijing gave $14.4 million interest free loan for 20 years. France gave $68.6 million loan for 15 to 20 years at around 3% interest rate.

The cheapest loan of $62.5 million was given by Japan for a period of up to 40 years at very low interest rates. Saudi Arabia gave $10 million at 2% interest rate for 20 years and $141.7 million at 3.8% interest rate for 2 years. The two-year loan is probably under the oil financing facility.

Multilateral loans

The share of the multilateral lending stood at $2.8 billion or slightly above one-fourth of the total loans obtained by the PTI government in its first year in power. The World Bank gave $556 million concessional loan for up to 30 years at interest rates ranging from 2% to 3.4%.

The Islamic Development Bank gave $922.8 million loan at interest rates ranging from 2.5% to 4.7%.

Parliamentary Secretary for Finance Makhdoom Zain Hussain Qureshi told the National Assembly that the official foreign exchange reserves that stood at $8.9 billion as of November 26 2019, have slipped to $7.9 billion this week after the government paid $1 billion Sukuk bonds.

Published in The Express Tribune, December 5th, 2019.

Like Business on Facebook, follow @TribuneBiz on Twitter to stay informed and join in the conversation.