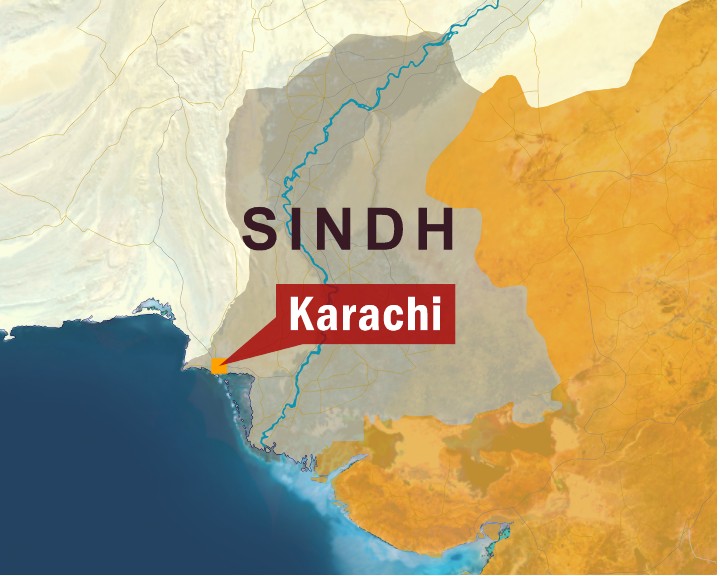 ---
KARACHI: Whether it is an hour-by-hour update of a potentially devastating cyclone or a happy prediction of monsoons, all weather reports in Karachi are not made by the meteorological department. They might be the ones issuing all the statements but the actual information is taken from the National Institute of Oceanography (NIO).

The NIO is an autonomous wing that works under the Ministry of Science and Technology, said the director-general of NIO, Shaukat Hayat Khan.

Talking to The Express Tribune, he explained, "The MET office is the forecasting authority while we work with them by providing them with readings of the sea with the help of our laboratories and equipment."

Keeping in mind our long stretch of coastline, there was a dire need for an institution that could devote time and energy to research and development on marine life and aqua studies.

However, the institute does not award degrees. "We only offer short courses for which certificates are awarded," said Khan.

The institute is supported by the federal government but suffers from a persistent shortage of resources. However, some of its projects were financed by the Public Sector Development Programme (PSDP).

Recently, the institute carried out a study at the Makran coast, where they discovered gas hydrates, said adviser to NOI and Pakistan Council for Science and Industrial Research (PCSIR) Syed Murtaza Shah. The government plans to make full use of the reserves in future, he added.

A report, detailing the findings of the study, has been forwarded to the government.

The NOI has submitted a proposal to the United Nations to help in extending the continental shelf. Explaining the project, one of the officials at the institute said, "This is a move to extend the limits of our ocean."

Currently, Pakistan has jurisdiction over 240,000 square kilometres of water. This area is declared as the exclusive economic zone (EEZ) of the country. The proposal asks that the international sea border be extended so that the total area of the sea in Pakistan's territory comes up to around 290,000 square kilometres.

Unlike land disputes, borders in the oceans are decided much more easily with the help of the United Nations Convention Law of Sea (UNCLOS).

According to officials, the UNCLOS has given a promising response to the proposal and it is hoped that the country will get a border extension quite soon.

Published in the Express Tribune, June 14th, 2010.
COMMENTS
Comments are moderated and generally will be posted if they are on-topic and not abusive.
For more information, please see our Comments FAQ