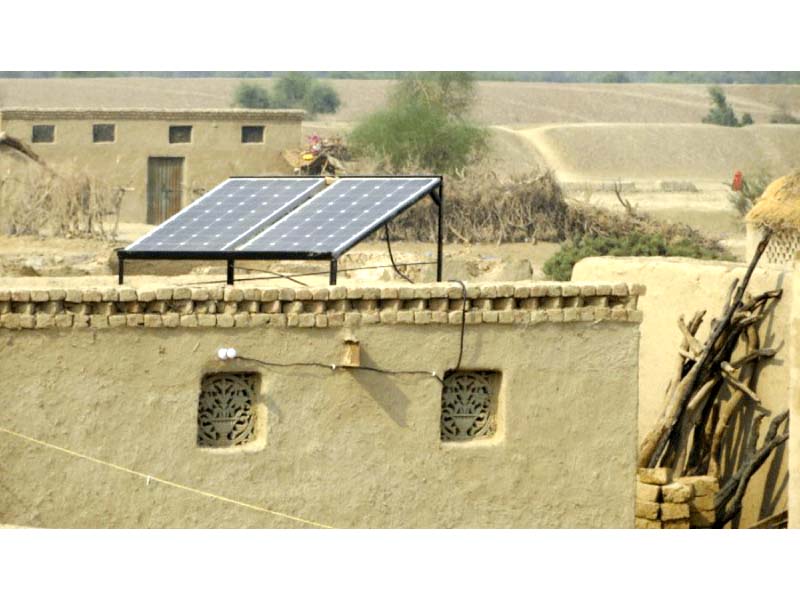 ---
LAHORE: As Pakistan paces into 2020, over 8,000 of Punjab's villages remain deprived of electricity despite the once held expectations of entering the new decade as an electricity surplus country. Previously, a report issued by the International Renewable Energy Agency (IREA) suggested that Pakistan needs to prioritise native renewable energy resources to improve energy security and overcome the country's crippling power crisis.

However, despite IREA's recommendation, nearly 50 million Pakistanis still lack access to grid electricity, due to the unavailability of a sufficient electricity and power infrastructure, which ranks the country 115th among 137 economies for reliable power.

Although electrifying the country has been a distant dream sold by many governments, a recent report published by the department of energy adds to the statistic, revealing that to date 1,286 of villages in Bahawalpur and 6,500 of villages in Lahore are forced to dwell in the dark ages in the absence of electricity.

According to the detailed report submitted by the department of energy concerning the off-grid and bad-grid areas of Punjab, the flagship Rural Electrification Program costing billions has been unable to light up the province as thousands of villages are left to bear the brunt of the project's failure. As per the report, 325,000 households in Punjab currently lack access to electricity; including the 1239 villages in Bahawalnagar, 968 in Muzaffargarh, 648 in Layyah, 162 in Jampur, 162 in Rajanpur, 154 in Lodhran, 24 in Gujranwala, 22 in Chak Jhumra, 41 in Jadwanwala, 26 villages in Tandalianwala, 29 in Samandri, 78 in Toba Tek Singh, 68 in Chiniot, 195 in Bhakkar and 67 in Mianwali.

Authorities at the department reveal that they are working on brining electricity to rural households in the most power-deprived areas of the province. "We plan to install solar panels in these areas, which will cost Rs 35 billion as a result of which the province, including Lahore, will be able to generate over 232 Mega Watts of electricity," the source informed.

Commenting on the results of the report, the provincial minister for electricity Dr Akhtar Malik said that they are working on acquiring soft loans from the Asian Development Bank for the supply of energy via solar power in the far flung districts of the province were electricity has long been a scarce resource, if not absent completely. "The system will ensure provision of electricity for off-grid rural areas. Right now we are proposing one solar system to be installed for every 50 or 100 rural homes," Malik told The Express Tribune. Adding to it, the minister further informed that although the plans are in the works, the verdict is yet to be finalized.

Published in The Express Tribune, December 4th, 2019.