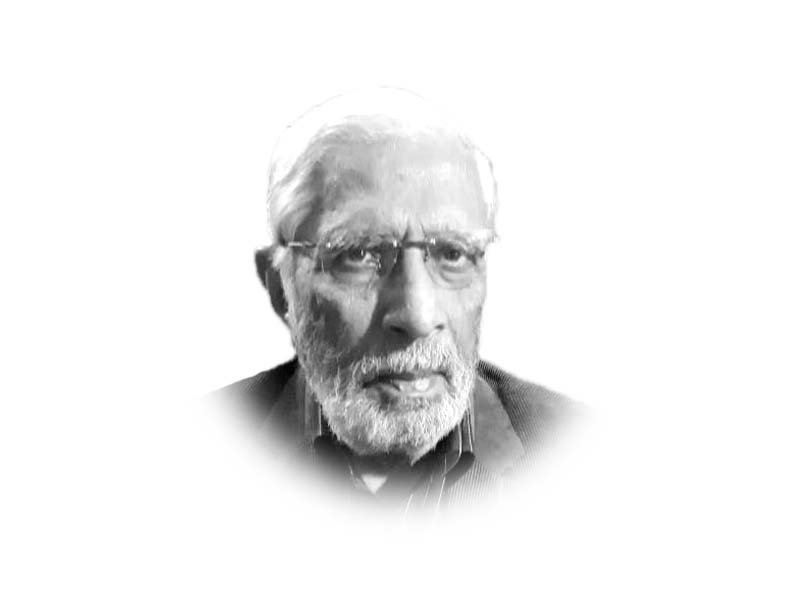 ---
Pakistan is a federation comprising four distinct units plus two additional ones which are still out of the ambit of our Constitution. Each of these units has its own distinct features. Each is ethnically different from the rest and has its own distinct mother tongue. Our national language, Urdu, is not the mother tongue of any of the federal units. And our official language, English, is the lingua franca of our rulers while the ruled can hardly read or write it. Culturally too, these units differ from each other in many ways.

One of the federating units is larger population-wise than the rest of the three put together. Economically this unit is relatively richer and more advanced too. Another unit, size-wise, is larger than all others combined, but is the poorest of the four and relatively less advanced.

Of course, the majority of the population inhabiting these units is made up of Muslims. But then in this context as well, Pakistan is five countries in one. Part of it is Saudi Arabia, part Iran, part Turkey, part Afghanistan and part India. Adding to the peculiarities is the perpetual tug of war among various schools of Islamic thought.

It is because of the failure of our ruling elite to recognise these diversities and accept them as such that those who have been ruling this country since Independence have continued to keep looking at Pakistan as a unitary state made up of one unified Muslim nation.

Of course, numerous countries in the world suffer from more challenging diversities than does Pakistan. In Asia, we have India, Sri Lanka and China in the same class. India is perhaps one country with the most diversities and peculiarities. It is more complex than the other three. China being a one-party socialist country has managed to dissolve its diversities into a political crucible to a large extent. However, India has managed these diversities and peculiarities by recognising and accepting them very early on; and used liberal democracy to allow all its states to develop on their own, each using its own comparative socio-economic and cultural advantages.

Pakistan too can overcome its diversity challenges and strike out a path to a unified progress by first incorporating in letter and spirit the 18th Constitutional Amendment.

However, some influential elements in the country who seem to be still suffering from the colonial mindset believe that giving political and financial autonomy to provinces which they believe are not yet capable of shouldering increased responsibilities, would lead to financial chaos, economic instability and wastage of limited resources. Some of these seem to even believe that "granting" full autonomy to the provinces would eventually lead to the country's disintegration.

These elements perhaps fear that the smaller provinces would use the 18th Amendment to drift away from the federation, not realising that it was because they were being ruled all these years as colonies from Islamabad, negating the spirit of federalism, that the three smaller provinces today seem to be suffering from a massive dose of disillusionment with the federation itself. And that is also why East Pakistan is Bangladesh today.

The reluctance and apprehensions of these and other influential political elements have made it almost impossible to draft and pass in time, relevant subordinate legislations both in parliament and the respective provincial assemblies, making it almost impossible to move ahead on the game-changing constitutional reform.

The 18th Amendment renders redundant a number of federal ministries while increasing the administrative responsibilities of the provinces in equal measure. But the federal government is yet to abolish these ministries, and the provinces are yet to receive the powers mandated in the amendment.

It is, therefore, only when we would liberate the provinces from the colonial clutches of the Centre and the local governments from the control of the provincial headquarters, would we be able to unleash the creative forces in the federating units which would surely lead Pakistan towards socio-economic progress and prosperity.

Published in The Express Tribune, November 30th, 2019.

Like Opinion & Editorial on Facebook, follow @ETOpEd on Twitter to receive all updates on all our daily pieces.