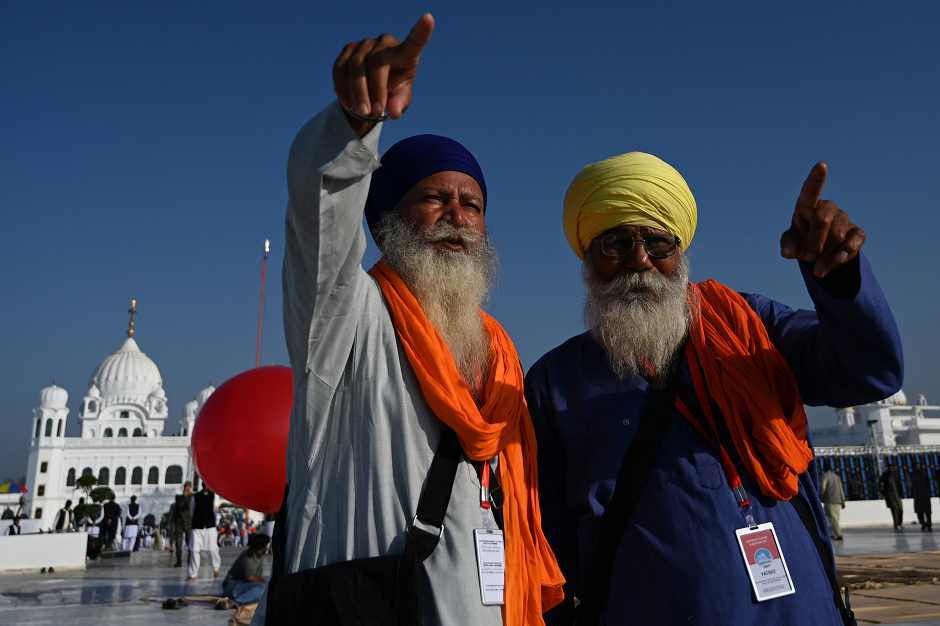 ---
It is ironic that on the very day an avowedly Islamic country like Pakistan opened the Kartarpur Corridor for millions of Indian Sikhs to pray at Sikhism's holiest shrine in an example of religious tolerance, the self-proclaimed secular state of India trampled on the religious rights of 180 million Indian Muslims by legitimising the destruction of the historic Babri Masjid. By this decision, the Indian Supreme Court (SC) fully exposed the façade of Indian secularism — an act that is ominous for India itself.

Constructed in 1528 by Mughal Emperor Babar in Ayodhya, the Babri Masjid had been a functioning mosque till Indian Independence. A legal claim sought by a Hindu mahant in 1885 on the grounds that the mosque was constructed on top of a mandir consecrating the birthplace of the deity Ram, was rejected by a British court, which ruled that since Muslims had been praying in the mosque for centuries, its status could not be changed. But in December 1949, under the cover of darkness, Hindu fanatics surreptitiously placed idols of Ram in the mosque and claimed it to be a temple. Instead of restoring the mosque and taking action against this illegal act, prime minister Nehru's government allowed the idols to remain and prevented Muslims from offering prayers thereafter. Litigation between Hindu and Muslim religious bodies ensued over ownership of the site but no ruling was given. In the 1980s, BJP-led Hindu organisations began a virulent campaign to take over the Babri Masjid, culminating in the destruction of the mosque in 1992. The then Congress government of Narasimha Rao failed to protect the mosque and uphold the law. The Hindu vigilantes then unleashed a rampage in which more than 2,000 Muslims were killed. None of the guilty, including known BJP leaders involved, were brought to justice. Meanwhile, as the Indian judiciary continued to dither on taking a decision, Hindu groups began to construct a Ram temple on the site — a process already well underway till the Supreme Court's decision on November 11, 2019.

With the coming to power of the BJP under Prime Minister Modi, and the rise of RSS-inspired Hindutva fascism permeating through India's political, administrative and judicial institutions, the fate of the Muslim claim to the Babri Masjid was sealed. It was only a matter of time that the Indian Supreme Court would rule in favour of the Hindu claimants, essentially, as is now apparent, on spurious grounds which have nothing to do with legality. As one of India's prominent former judges, Markandey Katju, has written recently, "in substance, the court has said that might is right". Indeed, the Supreme Court itself acknowledges in its judgment (paragraph 798) that "exclusion of Muslims from worship and possession (of the masjid) took place on the night of 22/23/12/1949, when the mosque was desecrated by installation of Hindu idols" and added that "ouster of Muslims was not though lawful authority and Muslims have been wrongly deprived of a mosque that had been constructed well over 450 years ago". Yet, the court handed over the site to the Hindus. Its "logic" for doing so is outrageous — that Muslims could not prove that namaz had been offered there since the mosque was constructed over 400 years ago. What kind of proof could they provide? Moreover, the court claimed that archeological evidence "proved" that there had been a mandir beneath the Babri Masjid where Ram was born. This cannot stand up to law, logic or historical record. First, Ram is not a historical but a mythical character. Second, there can be no evidence that he was actually born on the same exact spot thousands of years ago. Third, historically there were several Ayodhyas where he was supposedly born. So the judgment is based, not on legal facts but religious beliefs and amounts to rewarding criminality.

The British colonial judiciary, despite its flaws, had rejected the 1885 Hindu claim on the basis of prior usage — deciding to maintain the status quo based on the fact that Muslims had been praying in the Babri Masjid since it was built. A similar argument was used by British courts rejecting Muslims claims to the Shahid Ganj Gurdwara in Lahore, which was a mosque from 1653 to 1799 when it was converted to a Sikh Gurdwara by Maharaja Ranjit Singh. It still remains a Gurdwara in "Islamic Pakistan".

But in "secular" India, not just the Hindu fascist BJP leaders but "secular" Congress ones as well have appeased Hindu bigots by their failure to uphold the law. Such appeasement now will not "bring a new dawn", as Modi has claimed, but growing darkness over India, especially for Indian Muslims who are already subjected to ethnic cleansing. Now Hindu fanatics would be encouraged to pursue their claims against the mosques in Varanasi and Mathura among other Muslim heritage sites, including the Taj Mahal.

Such ridiculous claims are consistent with the BJP's efforts to rewrite Indian history in line with the RSS ideology. Muslims in particular, even if born Indian, are being rejected as "outsiders" who have no place in a "Hindu rashtriya". They should either convert to Hinduism or leave. Muslims names, history and heritage are also being changed.

As India's economic and social problems increase — with declining GDP growth and rising poverty — Modi's claims about India's bright future ring hallow. Besides, alienating 180 million Muslims and other minorities by encouraging communal pogroms will not ensure India's "unity in diversity" but the acceleration of centrifugal forces, leading to religious, ethnic, linguistic and caste fissures within the country.

With the unraveling of India, Modi will lash out at India's neighbours and its minorities, which is already happening with Pakistan and in IOK, in order to distract domestic opposition and retain power. As Indian-British author Pankaj Mishra wrote recently "Modi has seduced India with envy and hate" whose main political means are "fear and loathing". The Indian Supreme Court decision proves that it is one of Modi's willing tools to spread such fear and loathing.

Published in The Express Tribune, November 28th, 2019.

Like Opinion & Editorial on Facebook, follow @ETOpEd on Twitter to receive all updates on all our daily pieces.
COMMENTS
Comments are moderated and generally will be posted if they are on-topic and not abusive.
For more information, please see our Comments FAQ