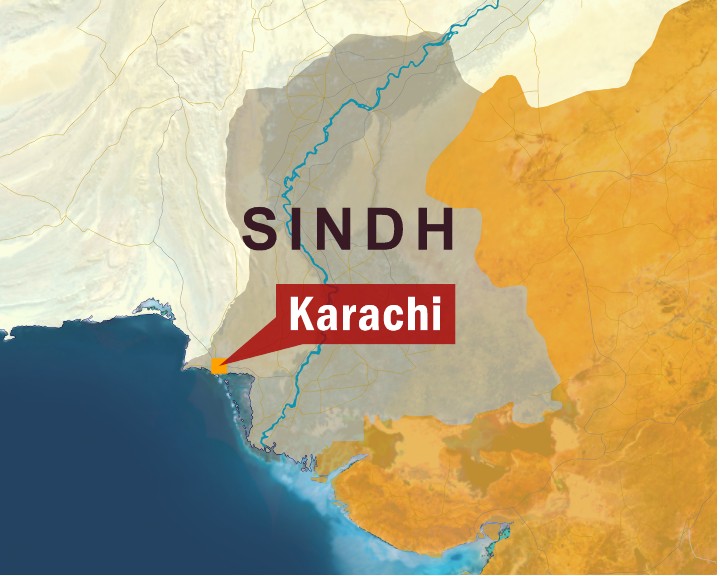 ---
KARACHI: "Do you want to get your passport made? I can guarantee that you will get it within a week and you won't have to move a muscle," says a smiling and convincing passport agent outside the regional passport office.

One tries so hard to 'shoo them off' but the truth cannot be ignored - agents are needed to get passports made.

These agents claim to take care of everything from the filling of the form to the handing over of the passport, as long as one takes care of them.

Once an agent is hired, money flows so rapidly out of one's pocket because a certain amount of money has to be paid at every step.

According to officials, citizens who submit passport requisitions by paying thousands of rupees to agents have all their formalities completed for them within a few minutes.

If they can pay a little extra, they have the privilege of receiving their passports in three to four days, unlike the 'less privileged' who have to wait for 25 days or even more after paying the standard fee of Rs2,100. The passport office also has an emergency need facility in which one can get hold of their passports after 10 business days after a payment of Rs4,000.

According to officials, the agents have 'redeemed' themselves and are now an important feature of the passport office once again. All operations of the Karachi regional passport office are overseen by 10 to 15 agents, officials reveal.

Assistant directors appointed in all the districts are protecting these agents by taking advantage of the loopholes in the poorly designed policies the passport offices, officials claim.

The district west, central and district east assistant directors admit that they have been given complete authority by the higher officials of the regional office and openly challenge the agitated public to lodge complaints against them.

Agents, after observing an upward trend in their demand during the last few months, have doubled their charges and if they are requested by people to lessen the charges, they claim to have a meagre share in the money as most of it goes to the higher officials.

"For the first time in 20 years, I saw government and army officials worried about getting passports for their family members and eventually asking the agents' services," says a passport agent, requesting anonymity.

Recently, the passport application of an army officer's wife was rejected because the residential city on her identity card was Multan. The army officer approached the passport office director and said that as he is posted in Malir Cantt, Karachi, his wife's passport can be made here and he is transferred often because he is in the military.

But the passport office director forced him out of his office.

Later, the army officer had no other option but to get his wife's passport made by an agent.

"A complaint has been made against him to the Passports and Immigration director general but the concerned officer is so powerful that even the director general is refraining from taking any action against him," the agent reveals.

Published in the Express Tribune, June 14th, 2010.
COMMENTS
Comments are moderated and generally will be posted if they are on-topic and not abusive.
For more information, please see our Comments FAQ