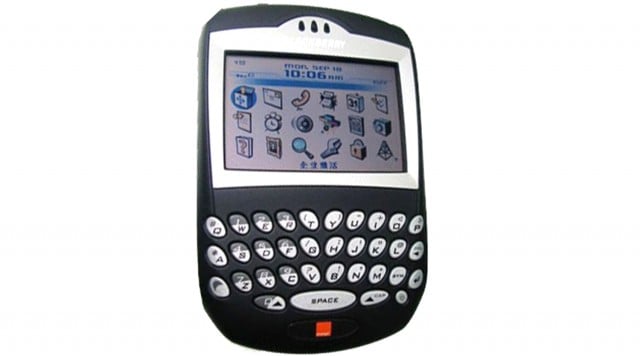 ---
KARACHI: Sixty thousand BlackBerry users across the country are facing internet connectivity problems in Pakistan despite an end to the ban on Facebook by the Lahore High Court (LHC) on May 31.

While mobile telecom operators insist that the restrictions are ordered by the Pakistan Telecommunication Authority (PTA), the regulatory body claims it has nothing to do with the continuation of the ban.

BlackBerry phones provides users with wireless access to a range of business and social networking applications, including push email, phone, SMS, internet access, organiser, social networking sites such as FaceBook, Twitter and chat messengers and so on.

However, ever since the Facebook controversy surfaced last month, users have been complaining that they are either not able to browse the internet or access Facebook and Twitter applications on their handsets.

Sajjad Zaidi, a systems engineer, says he stopped using his BlackBerry, which was provided service by Mobilink as "because of the restrictions, this expensive service became useless for me. My work requires me to monitor computer servers around the world via different websites. I used my BlackBerry phone excessively for this purpose." He added that he now carries his laptop everywhere to be able to do his work.

"What is most annoying is the fact that we are being charged the full amount even though we are not getting the full range of services," says another annoyed BlackBerry user, Sophia Khwaja, a professor at an art college in Islamabad. "We are not being given the option of a refund or a cut in our monthly fee. Meanwhile, telecom companies continue to make huge profits as usual."

Mobilink, Telenor, Ufone, Warid and Zong all charge Rs1000 plus tax per month from BlackBerry users.

Shiraz Malik, a corporate manager at an information technology firm in Karachi, says that although he's able to access emails and chat messengers on his Blackberry which has a Telenor connection, "internet browsing is not working at all".

Engineer Tariq Mustafa says that Ufone BlackBerry users are facing the same problems. "Nothing works," he says, adding that the telecom operators are not telling them when services will be restored in full.

According to the head of communications at Ufone, Moazzam Khan, Pakistan has about 60,000 BlackBerry users. The bulk of these customers are with Mobilink, Ufone and Telenor. Although companies such as Ufone have witnessed an exponential growth in BlackBerry usage over the years, the fact is that the figure is still just a fraction of the total number of mobile phone users in the country. According to the PTA, 97.3 million people (or 59.40 per cent of the total population of the country) were mobile phone subscribers by the end of April 2010.

Khan claims that internet browsing is working on the Ufone network although he admits that Facebook remains blocked. "Our BlackBerry services were never blocked, that is, emails and messenger were working throughout the time, and only browsing was blocked as per PTA directives," he says.

Mobilink spokesperson Hyder Bilgrami says that "web links blocking is not available on BlackBerry for any operator in Pakistan. Since there is still blasphemous content which needs to be blocked, the regulator has advised all operators to find a solution to this and till the time keep browsing blocked."

Meanwhile, the head of communications at Telenor, Affan Haider, says that "the PTA has asked all cellular operators to suspend internet browsing facility via BlackBerry.

Telenor will comply with this directive until further instructions from the regulator. BlackBerry customers, however, can continue to browse the internet on their handsets via normal GPRS connections."

However, PTA Public Relations Director Khurram Mehran says the regulator should not be blamed for the inconvenience suffered by BlackBerry consumers. "The problem is at the end of telecom operators who are unable to block blasphemous material on BlackBerry due to their own technical glitches. The PTA is implementing the court order and asked operators to filter offensive websites."

All mobile telecom operators offer BlackBerry facilities under license from Research in Motion Ltd. (RIM), a Canada-based company. The problem, insiders within the telecom companies say, is that the BlackBerry software by RIM doesn't have the option to block websites. A new solution needs to be worked out in consultation with RIM, and until such time, internet browsing will remain a problem. "Also, the telecom companies fear that if they open internet browsing on BlackBerry and any alleged blasphemous content appears on it, they might end up facing a complete ban by the LHC," says a senior engineer at one of the mobile telecom companies.

Also, even though the PTA claims that it has nothing to do with the restrictions on BlackBerry, the detailed judgment of the Lahore High Court released on May 31 states otherwise. The Ministry of Information Technology's reply to the court is also attached with the verdict and it clearly states that the ministry had issued directions to the PTA on May 18 to comply with the LHC's order to ban FaceBook.

PTA then instructed all Internet Service Providers (ISPs) to immediately block the website. However, when the PTA discovered that Facebook was still accessible via BlackBerry and link-based blocking could not be done at the telecom operator level because BlackBerry controls lie outside the country with the RIM, BlackBerry services were suspended throughout the country on May, 20, 2010 at 12:30 am.

However, later, BlackBerry was restored "only for e-mail access and not for internet surfing". The reply to the court added that on the ministry's directives, a total of 10,548 web-links apart from Facebook were also blocked.

Barrister Zahid Jamil, an expert on IT and cyber crime laws, says measures to block and filter run counter to the fundamental architecture of the internet. "Blocking is basically an unsophisticated workaround or a 'jugarh' and is hence technically unfeasible."

Published in the Express Tribune, June 14th, 2010.
COMMENTS (10)
Comments are moderated and generally will be posted if they are on-topic and not abusive.
For more information, please see our Comments FAQ