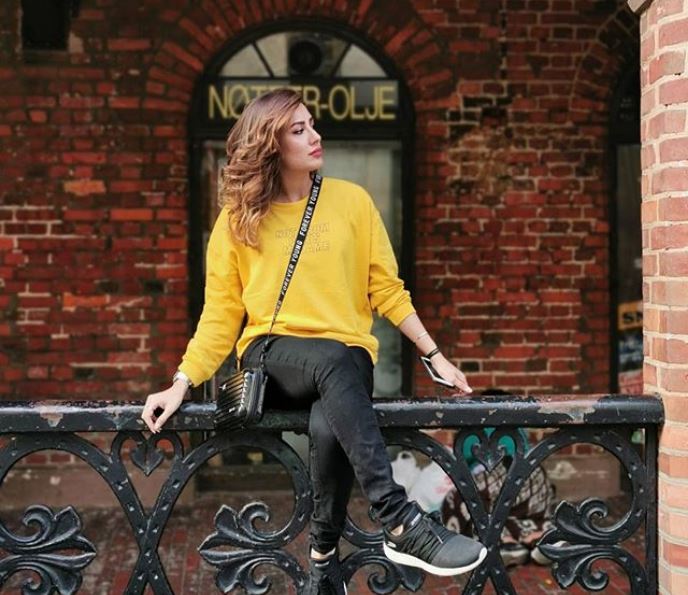 ---
Renowned actor Mehwish Hayat is widely known for many things, but singing is not one of them. Her stance against human rights violations and the incorrect depiction of Pakistan abroad has earned her surmountable respected from across the country. Not to mention, the celebrity also received a Tamgha-e-Imtiaz last year, stories of which have done several rounds on social media.

However, among her recent claims to fame, her singing has not been as appreciated, regardless of which her confidence to sing openly continues to stun many.

https://www.instagram.com/p/B5P-K-HlA9x/

The celebrity recently uploaded a video of herself with her brother, sitting on top of a car's bumper casually singing Attention, by Charlie Puth. Although her video has certainly earned her attention, given her confidence, followed by her adorable caption reminiscing her childhood, her singing kind of makes one want to forget they ever heard that version.

Not only did she fail to sing in key, yet again, but also failed to sync her tone of voice with the song, resulting in a failed rendition of what Charlie said in a melodious manner.

Hayat had also uploaded a throwback video of herself earlier this month, showcasing her performance at a concert in Lahore.


In February this year was able to do this amazing Live concert in Lahore to a crowd of over 10,000 strong . What an exhilarating experience ! 🔥🎼🎤 pic.twitter.com/E7nBx35n9f

— Mehwish Hayat TI (@MehwishHayat) November 3, 2019


Her followers went gaga on social media, while the celebrity defined it as an exhilarating experience, given the crowd added up to a number of 10,000 people.

Mehwish Hayat's rendition of 'Aaj Jaane Ki Zid Na Karo' fails to impress

However, as soulful as her voice maybe, she failed to hit the right notes. So much that it felt unjust for the actor to disregard the variations in its melody, along with singing it completely off key, which ruined it for many, regardless of how soothing she may have sounded.



Have something to add to the story? Share in the comments below.