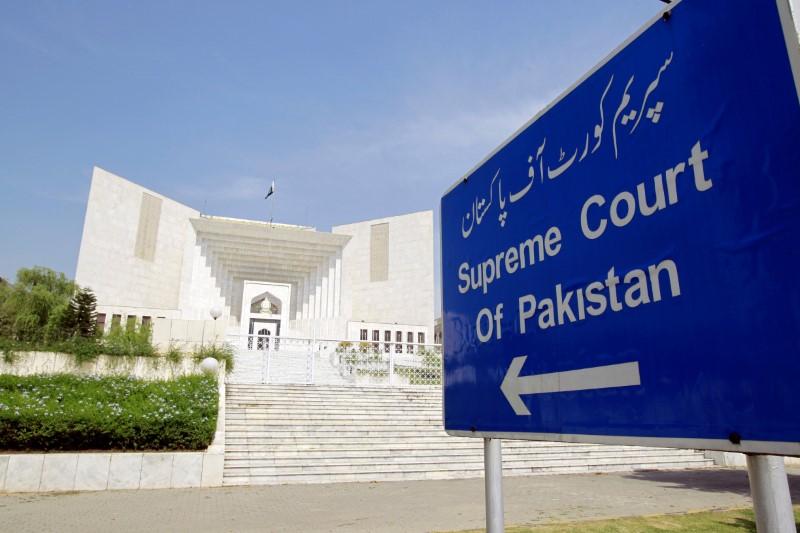 ---
ISLAMABAD: Chief Justice Asif Saeed Khosa has said that judges cannot play 'football' with the constitution.

The chief justice said that no one could be detained for more than three months without a trial. Later, the review board could extend the detention period but it could not be more than eight months.

He also hinted to examine the review board's reports for extending the detention of persons in internment centres.

CJ Khosa noted that the main issue was about the custody of persons who were confined without a trail.

Referring to Article 14, the chief justice said that every citizen was entitled to getting all the constitutional rights.

The top judge observed that the internment centres issue would be examined on a step by step basis as firstly the court would decide about its jurisdiction.

Chief Justice Khosa, who is heading the five-judge larger bench, was hearing the federal and Khyber Pakhtunkhwa (KP) governments' appeal against the Peshawar High Court's order to annul the Action (in Aid of Civil Power) Ordinance, 2019.

During the hearing, Attorney General for Pakistan Anwar Mansoor Khan expressed inability to argue the case due to illness.

The bench gave last opportunity to the law officers to plead the case, otherwise, the law would take its own course.

The ordinance issued by the KP governor on August 5 gave a legal cover to several detention centres set up during the military operations in the erstwhile Federally Administered Tribal Areas (Fata).

The ordinance also assigned wide-ranging powers to authorised officers and armed forces, besides giving an interning authority to detain a suspect until the continuation of action in aid of civil power by the armed forces.

However, the PHC on Oct 18 declared it unconstitutional and in violation of all fundamental rights as enshrined in the Constitution.

It directed the KP government to share the list of inmates with the police, while directing the provincial police chief to take over all 'illegal' internment centres.

The federal and KP governments later challenged the PHC order and their petitions were taken up by a larger Supreme Court bench that comprised Chief Justice Asif Saeed Khosa, Justice Gulzar Ahmed, Justice Mushir Alam, Justice Umar Ata Bandial and Justice Qazi Faez Isa.

The hearing of the case was adjourned until Monday.