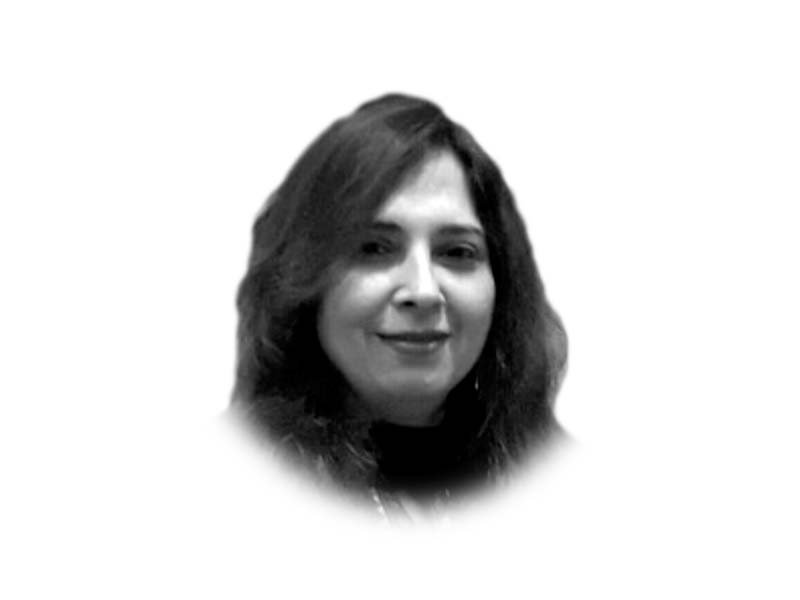 ---
Notwithstanding Narendra Modi's display of personal bonhomie with the international head of the states and his unusual appearances at the international events where he does not even belong to, a gap cannot go unnoticed that separates what India thinks of itself and how it is perceived in the West. This gap arises from the domestic policies India has adopted to make a success of the Rashtriya Swayamsevak Sangh (RSS)-driven Hindutva project, which aims at making India a monolithic state, with little or no tolerance towards religious or ethnic diversities.  Two policies or trends are of glaring importance that have also been questioned internationally – one is the weakening of India's democratic credentials; and the other is India's turning into a majoritarian state.

For the last five years, and especially since India's forced elimination of Kashmir's status on August 5, 2019, the international press and human rights organisations have unleashed a swathe of criticism, questioning India's commitment to secular values. Not only were Kashmiris kept out of the consent loop before performing this unconstitutional coup, the Kashmiri leadership along with the human rights activists have also been incarcerated since. The lockup has gone well past 100 days, with no sign of abetment.

In its typical aversion to Muslim's historic footprints in India, the Bharatiya Janata Party (BJP) government has taken upon itself to rewrite India's history. Two projects are worth mentioning: the renaming of towns and cities having Muslim association; and altering school curriculum to replace Muslim history with that of Hindu.

Allahabad, one of Uttar Pradesh's (UP) larger cities, has been renamed as Prayagraj, which according to the Hindu folklore is the spot where the four-faced Hindu god Brahma offered his first sacrifice after creating the world. Similarly, one of UP's busiest railway stations, the Mughalserai (Mughal Hostelry), has been named after Deendyal Upadhya, a member of the RSS's National Volunteer Corps, which provides spiritual guidance to the BJP.

From the choice of names, one can assess that the BJP not only wants to remodel India into a Hindu state, it also wants to convert it into an ultra-nationalist country.

In line with the above mindset, the new school curriculum has been altered to promote Vedic myths, glorify ancient and medieval Hindu rulers and recast the independence movement as a violent battle led largely by Hindu chauvinists.

According to public opinion surveys conducted between 2016 and 2018 by researchers at the Centre for the Study of Developing Societies and Azim Premji University, a vast majority of people, even those who had not voted for the BJP, supported its Hindu nationalist position.

To accomplish its agenda of making India a Hindu or majoritarian state, the BJP has been reluctant to give party membership to candidates from minorities, with a result that in 2014 for the first time in the parliamentary history of India no Muslims candidate was elected to Lok Sabha, India's lower house of parliament.

This process of majoritarianism was further consolidated through hate crime orchestrated against minorities. According to Hate Crime Watch, a database that tracks such crimes, in 2014 the country under Modi's first government witnessed 276 religious bias-driven hate crimes. In the five years preceding Modi's tenure, there were only 24 cases. According to a report published in August by Deutsche Welle, 23 incidents of hate crime had taken place by then in 2019, and Jharkhand, the central state has seen 15 of them.

Following the Gujarat pogrom in 2002, there has been a series of attacks on minorities in various states, such as Orissa in 2007 and 2008 and Muzaffarnagar in 2013.

India's law-enforcement mechanism has been unable to mitigate the rising trend in hate crimes largely because of the unfortunate complicity of the state.

Last year, Indian Minister for Civil Aviation Jayant Sinha appreciated the lynching of a Muslim trader in Jharkhand, who was allegedly carrying beef in his car. Last June, another parliament member belonging to the BJP, Nishikant Dubey, announced bearing all the legal expenses of the accused who had killed two Muslim cattle traders, suspecting that they had stolen the cattle.

India's Supreme Court has made it easier for the BJP to take its Hindutva project to a logical conclusion. Other than giving a verdict favourable to Hindus in the Babri Masjid case, the former Chief Justice of India, Ranjan Gogoi, breezed the BJP through the intricacies involved in the completion of the National Register Citizen (NRC) Case. This rush resulted in significant chaos and suffering emanating from the cumbersome procedure to acquire admissible documents and the method of proving citizenship. The NRC could make more than 1.9 million people stateless.

Genocide Watch, an international organisation, has issued Genocide Watch for Assam where millions of Bengali Muslims face losing citizenship status under the NRC. "A Genocide Watch is declared when early warning signs indicate that a genocidal process is underway."

India is not alone in following the politics of populism, nationalism, authoritarianism and majoritarianism, as most of the countries, including the US, are marching on this path. The BJP has, however, added two further elements to this list: the pro-corporate and pro-upper caste policies.

Modi's version of politics is an extension of the RSS policy that has long envisioned India being led through the political strategies encompassing flagrant social dominance by the upper caste, cultural conservatism, heightened misogyny and a firm grip on the instruments of the state's power.

To all the international quarries to its declining democratic credentials and rising majoritarianism, India has been responding in one of three ways: either the situation is presented as Pakistan's conspiracy to paint India as an undemocratic country; or the foreign coverage is dismissed as unnecessary intervention; or insisting that the authoritarian steps India has been taking are part of the process to further deepen democracy.

What India, however, needs to do is to reclaim its place in the world polity as a country that has traditionally been multicultural with a strong affinity to varied religious denominations and ethnic cultures.

Communal tension has the tendency to simmer before erupting into full-scale mayhem as had happened in 1947. Kashmir may boil over and until that happens India has the time on its hands to undo the 'Hindu-only perspective'. 

Published in The Express Tribune, November 21st, 2019.

Like Opinion & Editorial on Facebook, follow @ETOpEd on Twitter to receive all updates on all our daily pieces.