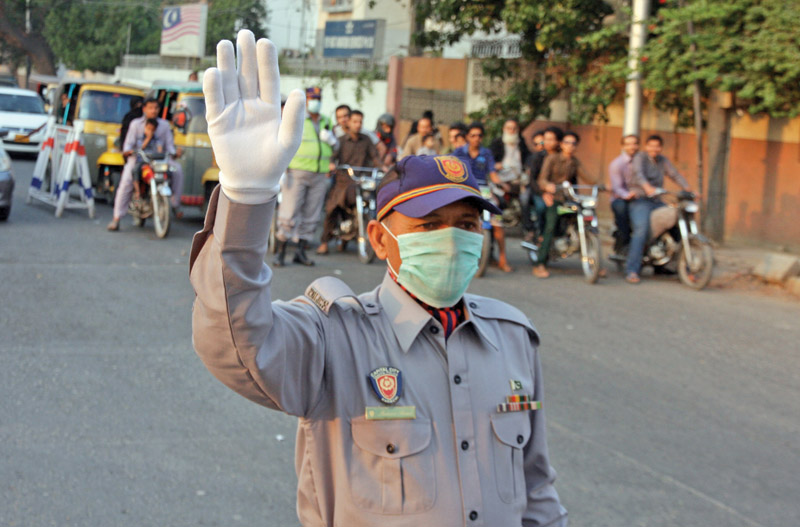 ---
Senior Superintendent of Quetta Traffic Police Nazir Ahmad Kurd on Monday said that traffic authorities were taking concrete steps to ensure the smooth flow of vehicles in the city. From January 1 to November 10, the authorities issued at least 101,103 challans from which a total fine of Rs29.43 million was collected.

In addition, 55 non-customs paid vehicles were seized while a total of 34,070 motorcycle riders were issued challans for not wearing a helmet. At least 6,249 unlicensed number plates were removed from various vehicles, he added.

Fines were imposed on 21,678 drivers without a licence, while 1,606 under-age drivers, 1,022 drivers violating traffic signals, 1,585 drivers violating one-way roads and 1,585 drivers using mobile while on the go were fined.

Sindh traffic police form anti-encroachment squad

Speaking to media, SSP Traffic Nazir Ahmad Kurd said that SP city Javed Ahmad Khan supervised crackdown against traffic violations in City Circle while SP Saifullah Khetran carried out action in Saryab Circle between January 1 and November 10 and imposed fines on 548 buses, 1,503 trucks, 357 tractors and 825 mini wagons, 11,698 pickups, 18,028 cars, jeeps and land cruisers, 21,892 rickshaws and 46,252 motorcycles.

In addition, 164 buses were fined for stacking passengers on the roof while 1,875 unfit vehicles and 181 vehicles without permit cars were also fined.  

Published in The Express Tribune, November 19th, 2019.