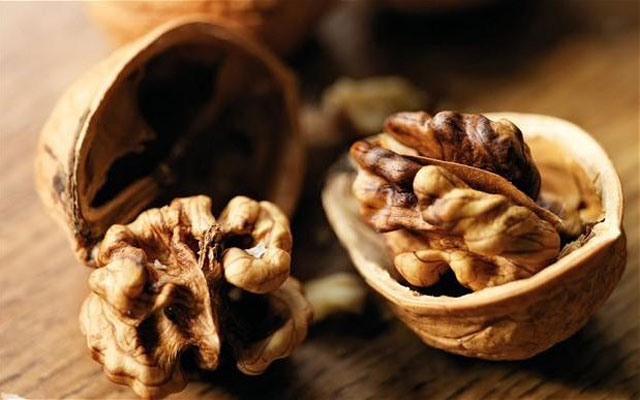 ---
ISLAMABAD: A handful of walnuts can help us decrease stress and strengthen brain muscles, said health experts on Saturday. Several dry fruits like almonds, walnuts, dates, raisins are traditionally known to be a powerhouse of nutrients, experts said.

Talking to a private news channel an eminent nutritionist Ishrat Khursheed said walnuts are loaded with properties that are beneficial for our health. Walnuts have a number of neuroprotective compounds such as vitamin E, Omega-3 fatty acids and antioxidants which help in enhancing cognitive function, she mentioned.

In modern times depression and anxiety are very common due to different reasons so eating walnuts can be used as a natural remedy to help us fight stress and the anxiety and depression issues associated with it. The nutrients present in walnuts can help us get a sense of calm. Walnuts also have Vitamin E and flavonoids which destroy harmful free radicals that can cause dementia, she further stated.

Regular consumption of walnuts can help to reduce the risk of pancreatic and breast cancer as well as reduce the proliferation of cancer cells.

Published in The Express Tribune, November 17th, 2019.