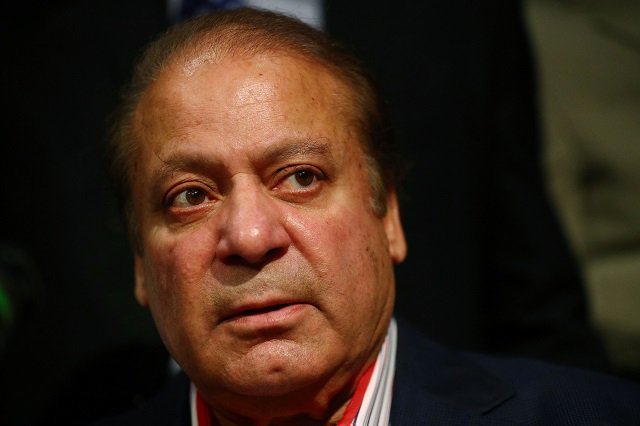 ---
Too much politics, that too petty and reactive politics are bad for governance. Such politics is known to have led straight to authoritarianism. And that is exactly what is happening in Pakistan today. All of our political parties worth the name are equally responsible for pushing the country to this sorry political pass.

Currently, both the ruling alliance and opposition parties at large are contributing in equal measure to the continuing political chaos in the country. Today we find ourselves in a darker political black-hole despite the fact that we have had three general elections that too on time after eight long years of military rule. But instead of improving our democratic credentials, we seem to be passing fast into what appears to be a thick cloud of authoritarianism.

The three parliaments that emerged following the successive elections held in 2002, 2013 and 2018 were rendered totally irrelevant by successive elected governments.

Democracies are always inherently fragile. But by treating their rivals as enemies, intimidating the free press, and threatening to criminalise legitimate opposition, the three governments we have had since 2002 rendered our democracy even more fragile.

The elected rulers tried to weaken the institutional buffers of democracy, including the courts, security services, and democratic ethics. Personalities with clear authoritarian tendencies were seen getting elected to the highest executive offices.

Democratic backsliding has been seen to begin at the ballot box. The electoral road to breakdown seems dangerously deceptive as constitutions and other nominally democratic institutions seem to remain in place. People still vote. Elected autocrats maintain a veneer of democracy. Government efforts to subvert democracy are seen as "legal", as they are approved by the legislature or accepted by the courts. They are even portrayed as efforts to improve democracy — making the judiciary more efficient, combating corruption, or cleaning up the electoral process. Media still exists but is bought off or bullied into self-censorship. People do not immediately realise what is happening. Many continue to believe they are living under a democracy as we do today. Those who denounce government abuse are dismissed as exaggerating or crying wolf. Democracy's erosion is, for many of us, almost imperceptible.

It would not be out of place here to quote from a recent article, "How Democracies Die", published in The Berlin Journal by Steven Levitsky and Daniel Ziblatt, which maintains that institutions alone are not enough to rein in elected autocrats.

In the opinion of the authors, institutions become political weapons, wielded forcefully by those who control them against those who don't; this is how elected autocrats subvert democracy — packing and "weaponising" the courts and other neutral agencies, buying off the media and private sector (or bullying them into silence), and rewriting the rules of politics to tilt the playing field against opponents.

"The tragic paradox of the electoral route to authoritarianism is that democracy's assassins use the very institutions of democracy — gradually, subtly, and even legally — to kill it," the authors added.

We in Pakistan seem to be sliding down the same route as we have already been wracked by social unrest (Maulana Fazlur Rehman's Azadi March and subsequent countrywide sit-ins), economic crisis, and political paralysis. The PM keeps on vowing he would die before he would grant an "NRO" to the opposition leaders undergoing probe and prosecution for alleged corruption when in government. However, since our official prosecution system is too weak and inefficient, and intelligence agencies too inadequate and untrained to probe white collar crimes, the government appears to be losing patience with NAB's "slow-moving" process and has, therefore, started reacting in the most authoritarian manner in dealing with the arrested opposition leaders treating them as criminal outcasts even before the courts have given their final verdicts.

Published in The Express Tribune, November 16th, 2019.

Like Opinion & Editorial on Facebook, follow @ETOpEd on Twitter to receive all updates on all our daily pieces.