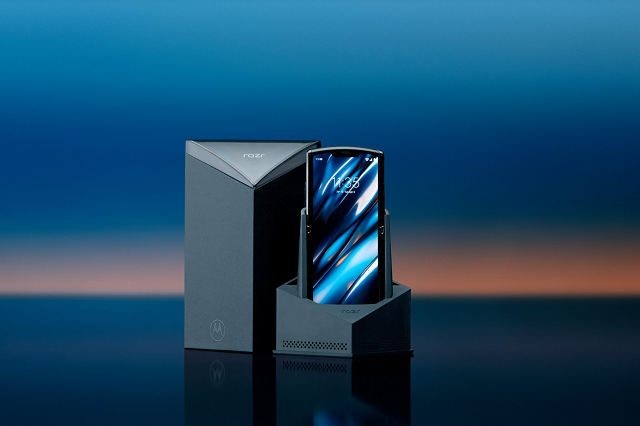 ---
Those who remember the year 2004 will also recall how Motorola Razr was the talk of the town, everybody was flaunting this smartphone.

Fast forward 15 years, the American smartphone brand is back with an upgraded, sleek and stylish Motorola Foldable Razr.




Priced at $1,499 this new smartphone has again gained public attention with the secret "Retro Razr" mode that turns the device into the original image of its 2004 model.

Samsung shows off new design for square-folding phone

The mode has a glorified skinned Android launcher that imitates the original RAZR UI and classic boot animation through software. The skin is fully functional you could easily launch the Android messaging app, dial a phone number and open settings.






The 2019 version of the smartphone comes equipped with a full touchscreen with a retro model that is as close to its OG smartphone. The throwback mode is available in the quick setting menu where you can edit items of your choice to show up in the drop-down menu and then drag the Retro Razr button into the menu.

Once added just tap the new Retro Razr button to activate the Easter egg.






Huawei launches foldable phone in China at prices starting from $2,400

The year 2019 has welcomed a series of foldable devices to the smartphone market from Samsung, Sony, Huawei and now Motorola.

The clever design and upgraded modern feature the Motorola foldable Razr has surely also captivated consumer attention.

The article originally published on The Verge.
COMMENTS
Comments are moderated and generally will be posted if they are on-topic and not abusive.
For more information, please see our Comments FAQ