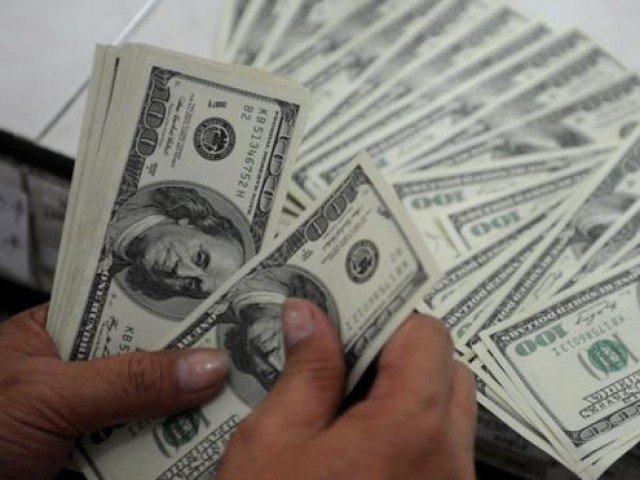 ---
KARACHI: Remittances sent home by overseas Pakistanis in the first four months of the current fiscal year (July-October 2019) remained almost flat at $7.48 billion.

According to data released by the State Bank of Pakistan (SBP) on Tuesday, the remittances were 1.82% lower than $7.62 billion sent home from abroad in the same period of the previous fiscal year.

Talking to The Express Tribune, BMA Research Executive Director Saad Hashmi termed it a flat trend and said the number came in line with market expectations.

"The number was in line with our expectations and if the pace of remittances remains steady, the number for the full fiscal year 2019-20 is expected to be between $20 and $21 billion," he said. Arif Habib Limited Head of Research Samiullah Tariq termed it a minor movement compared to the previous year.

Remittances hit six-month high in April, amount to $1.78b

"A decline in crude oil prices in the Middle East in the past few months was reflected in the slowdown in remittances in the four months under review," he said.

However, remittances grew 14.46% on a month-on-month basis to $2 billion in October. According to Hashmi, it was due to the seasonal effect because a rise in remittances was also seen from September to October 2018.

Endorsing his views, Tariq explained that remittances had recorded a sharp spike in July and August due to Eid and they fell in September but picked up again in October as a sign of stability.

Compared to October 2018, the remittances fell 2.88%, which could be attributed to the rupee devaluation. Country-wise details revealed that inflows from Saudi Arabia amounted to $468.18 million in October 2019 compared to $494.53 million in the same month of the previous year.

Pakistanis living in the UAE remitted $398.96 million last month compared with $419.41 million in the same period of the previous year while from the US, they sent $322.38 million compared to $325.19 million last year.

Pakistan's remittance flow slows down in Q1

From the UK, the inflows stood at $328.69 million compared with $322.29 million last year.

Inflows from the GCC countries (including Bahrain, Kuwait, Qatar and Oman) amounted to $191.77 million in October 2019 compared with $200.87 million last year. From the EU countries, the expatriate Pakistani workers sent $60.94 million compared with $57.42 million remitted a year earlier.

Remittances received from Malaysia, Norway, Switzerland, Australia, Canada, Japan and other countries during October 2019 amounted to $229.88 million against $240.57 million in October 2018.

Published in The Express Tribune, November 13th, 2019.

Like Business on Facebook, follow @TribuneBiz on Twitter to stay informed and join in the conversation.