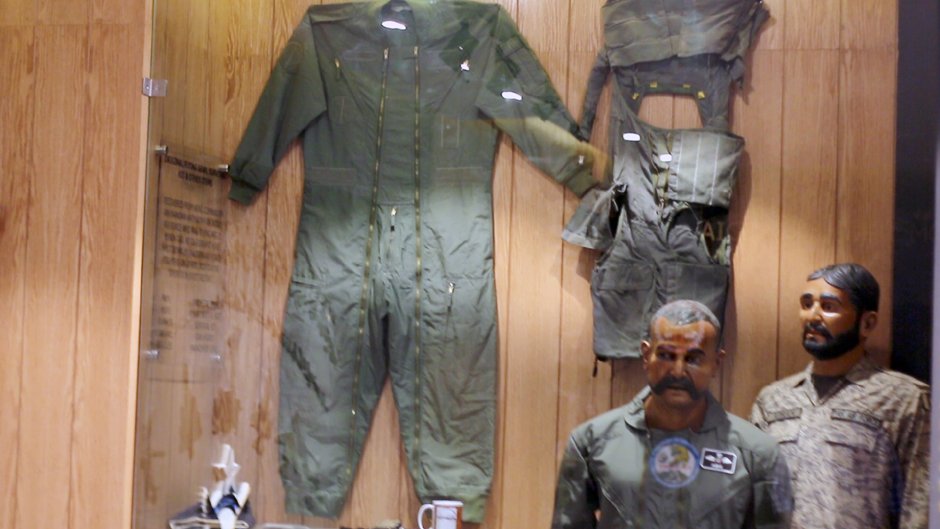 ---
KARACHI: The Pakistan Air Force Museum in Karachi has long housed some of the most prized war trophies the force has gathered in the course of its 72-year history.




There is, most famously, the Folland Gnat fighter jet of the Indian Air Force that was forced to land in Pakistan by PAF interceptors during the air battles of the 1965 war.

And then there are two Afghan Air Force aircraft, including a MiG-21 fighter jet, which were captured after the Soviet Union invaded Afghanistan.

IAF pilot Abhinandan posted to airbase in western India

There is even a set of flight overalls worn by an Israeli fighter pilot whose Mirage aircraft was shot down by a PAF pilot on deputation in a friendly Arab nation.




None of them, however, are as exciting as the museum's latest centerpiece, an entire section dedicated to Operation Swift Retort, the PAF response to India's botched air strikes near Balakot earlier this year.




The February 27 air action, which resulted in dogfights over Jammu and Kashmir for the first time in nearly 50 years, ended with the PAF shooting down two Indian warplanes for no loss and Pakistani forces capturing one of the downed pilots, Wing Commander Abhinandan Varthaman.

Varthaman's likeness and the remains of the aircraft he piloted form the main attractions of the exhibit, which The Express Tribune was allowed to see before it is formally opened to public.




The tail section and other debris of his MiG-21 fighter jet which was downed over Azad Jammu and Kashmir are displayed front and centre at the very entrance of the newly inaugurated section.




Inside, a mannequin painted to resemble the wing commander and dressed in his flight overalls has put on display alongside another bearing the likeness of his Pakistan Army 'saviour'.




In a cheeky bit of detail, a tea mug emblazoned with the viral receipt for the 'fantastic tea' the India pilot enjoyed in captivity has been placed next to his effigy.

Abhinandan walks home through Wagah

Other displays in the section include a diorama of the entire aerial operation as well as a wall dedicated to the pilots who played a key role in it.




There are also displays chronicling the events that made Operation Swift Retort a necessity as well as a wall highlighting media coverage of the entire episode.




The new gallery was inaugurated by Air Chief Marshal Mujahid Anwar Khan on November 6 and will be opened to the public very soon.


COMMENTS
Comments are moderated and generally will be posted if they are on-topic and not abusive.
For more information, please see our Comments FAQ