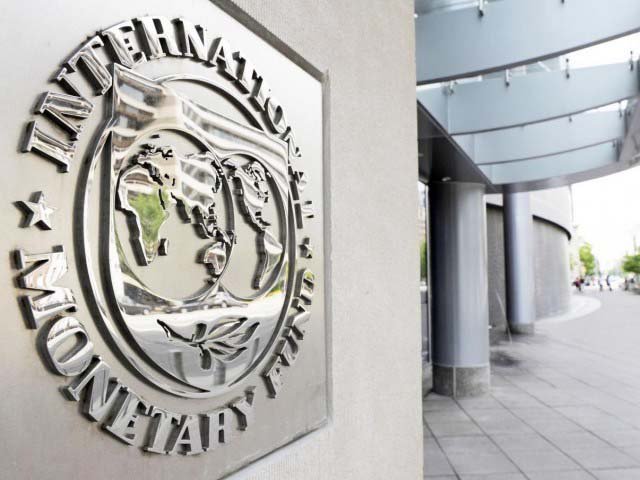 ---
Congratulations are in order. The first review of the IMF programme has concluded, and Pakistan has met all the quarterly performance criteria by a "comfortable margin". This is no small feat as meeting these targets was painful. Massive devaluation, market-determined exchange rate, sizeable cuts in spending, a tight monetary policy and drastic revenue measures were unpopular yet necessary for macroeconomic stabilisation.

Stability is now finally in sight. Our foreign exchange reserves are improving, current account deficit has significantly reduced, and the government has even achieved a modest primary budget surplus. Most importantly, the IMF has lowered its inflation forecast, which means the worst might be over.

The media, however, is buzzing with partisan opinions. While staunch supporters of the government are cherry-picking economic data and claiming unprecedented, stellar performance, diehard opponents are vehemently defending Dar's policy of the artificially maintained exchange rate at the cost of the widening current account deficit. While evading the question of how the country should have financed its current account deficit, they claim that growth, no matter how weak or unbalanced, shouldn't have been compromised.

But both perspectives — undeserved accolades and unfounded criticism — keep the focus away from real issues that need to be fixed to avoid this repeating IMF-borrowing cycle.

Bringing stability through tough decisions is not something new. In recent years, all governments went to the IMF and took unpopular macroeconomic decisions early on, but for more difficult deep-rooted structural challenges, they mostly relied on cosmetic reforms to keep the IMF at bay. Then later in the electoral terms, once the IMF was off their back, political priorities took over prudent economic management, sowing the seeds for the next crisis.

Going through successive IMF reports is eye-opening. The final review of IMF's last programme in October 2016 noted that, besides restoring macroeconomic stability, the country had made progress in tackling key structural challenges. Tax policy and administration reforms had allowed for further revenue mobilisation, steps had been taken to strengthen the State Bank of Pakistan's autonomy, and energy sector reforms allowed for reduction in power outages and accumulation of power sector arrears. The review, however, cautioned that restructuring public enterprises was still needed to reduce fiscal costs. Then in June 2017, the Article IV Consultation report noted that the macroeconomic gains made during the previous programme had already begun to erode with slowed fiscal consolidation, widening current account deficit and declining foreign exchange reserves. It also highlighted that power sector arrears were starting to accumulate, while financial losses of public sector enterprises continued. The Staff Report on the current IMF programme, in July 2019, emphasised that the country needs to adopt a revenue mobilisation strategy, address structural weaknesses in the energy sector to eliminate quasi-fiscal losses, strengthen SBP's autonomy and improve the governance of state-owned enterprises. It was as if Pakistan never underwent any reform at all.

The real question is: what is different this time?

The fact of the matter is that as the fiscal and monetary levers will ease, growth will inevitably kick in thanks to the rapidly growing Pakistani population, a significant middle class and a vibrant private sector. But how can we ensure the quality and sustainability of growth this time? The only way is to go beneath the surface of macroeconomic stabilisation and fix what's causing the fissures and cracks on the surface.

But this is a problem of short-sighted political vision, driven by electoral realities, and multiplied by bureaucratic incompetence and institutional paralysis. Without fixing the real disease, even a successful IMF programme will do nothing to cure Pakistan's economy and within a couple of years after the conclusion of the programme, Pakistan will again be knocking on the IMF doors.

Published in The Express Tribune, November 12th, 2019.

Like Opinion & Editorial on Facebook, follow @ETOpEd on Twitter to receive all updates on all our daily pieces.