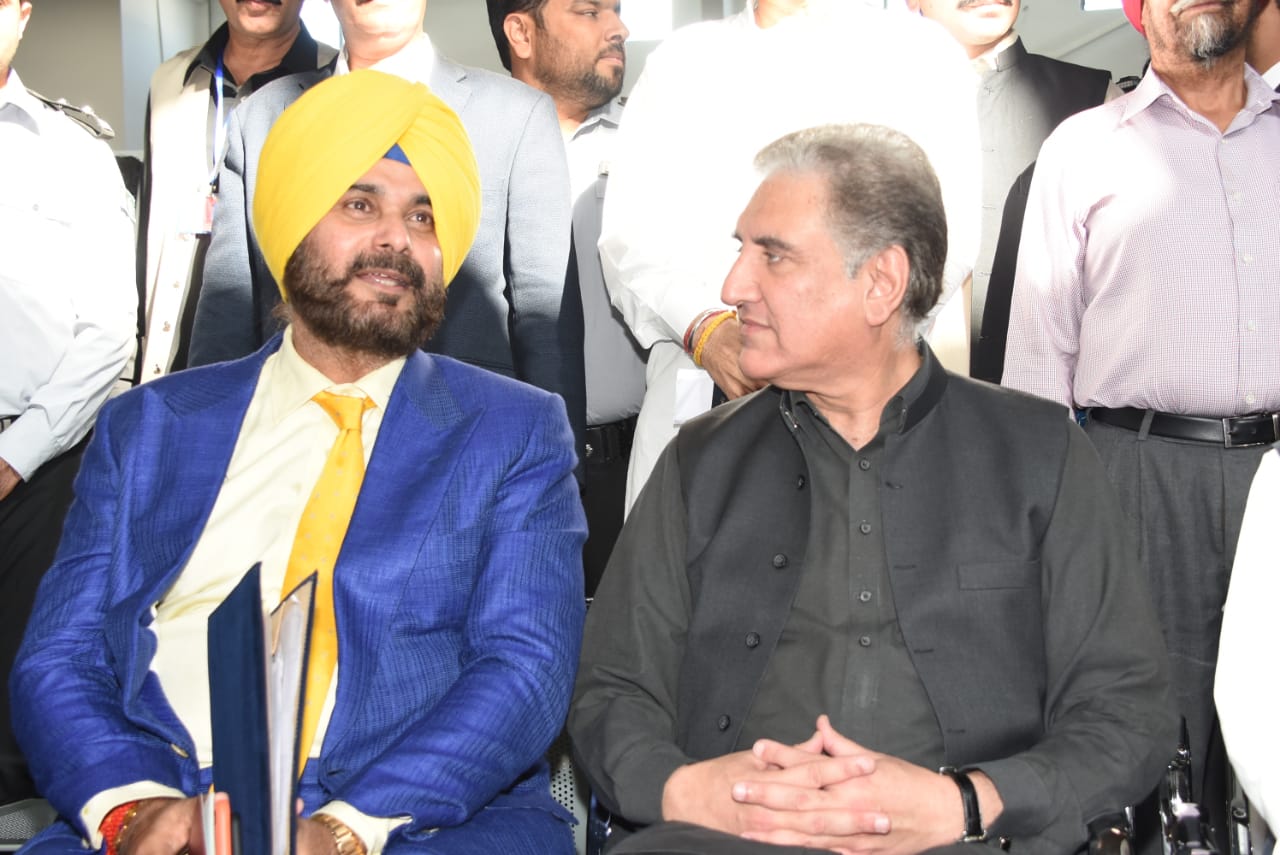 ---
KARACHI: Indian cricketer-turned-politician Navjot Singh Sidhu has heaped lavish praise on the Pakistani prime minister for opening the Kartarpur Corridor on Saturday, saying "today, Imran Khan has won the hearts of 140 million Sikhs of the world".

In a passionate speech peppered with Punjabi verses, Sidhu, who is politically affiliated with Indian Congress party, credited Prime Minister Imran for doing something that no political leader could do in 72 years.

"Imran Khan has created history. He has made the dream of millions of Sikhs come true. Millions of Sikhs across the world will never forget this huge favour of Imran for their community," he said in the speech in which he repeatedly thanked Imran on behalf of the Sikh community.

Sidhu recalled the horrors of the 1947 partition in which millions of people were displaced, killed and maimed. "Two halves of Punjab suffered bloodbath. Families were wrecked – but today, you, a pious leader, have healed those wounds by opening this corridor," he said while addressing Premier Imran. "There could be no better balm for our wounds."

Sidhu said he was in awe to see the grandeur of Gurdwara Darbar Sahib in Kartarpur, which has been renovated by the Pakistan government within a very short span of time. "It was unimaginable that something no leader could do in decades would be done within 10 months," he said. "And today, you have made this Gurdwara a piece of heaven."

Sidhu paid a rich poetic tribute to Imran "on behalf of 140 million Sikhs", saying that the Sikh community would sing his praises all over the world. "We will become your mouthpieces and sing your praises everywhere in the world," he added.

"Alexander vanquished the world with violence – but Imran, you have conquered the hearts of the world with your selfless love," Sidhu said, calling Premier Imran "a lion – a leader with a generous heart".

Sidhu also called upon Imran to open the border, saying that only a courageous leader like can do this.

"I dream of a day when a Sikh will have breakfast in Amritsar, cross the border into Lahore, do trade and have biryani here and return home in the evening."

For decades, the Sikh community in India and across the world could not visit the land where their ancestors are buried due to political expediencies. Imran, however, didn't take political gain and loss into consideration and opened this "corridor of peace and love".

Sidhu recalled that his uncle used to kiss the dust after looking at the Kartarpur Gurdwara from afar as the Sikh pilgrims could not visit this sacred pilgrimage place even though it was hardly at a stone's throw from the Indian Punjab.

An elevated platform was built in Indian Punjab near the border with Pakistan where Sikh pilgrims used binoculars to get a glimpse of Darbar Sahib, the final resting place of Sikhism founder Baba Guru Nanak Dev Ji, in Narowal district of Pakistani Punjab.

The Congress politician also thanked Indian Prime Minister Narendra Modi for the Kartarpur Corridor. "Modi Ji, I also send you a warm hug irrespective of our political differences because this is a matter of faith – no politics here," said Sidhu, addressing Modi, who belongs to the Hindu nationalist Bhartiya Janata Party.

Sidhu was allowed to travel to Pakistan after he warned the Indian government that if not granted political permission, he would "proceed to Pakistan as millions of Sikh devotees go on eligible visa" to attend the Kartarpur Corridor opening.

Sidhu had repeatedly sent reminders but the Indian foreign ministry did not revert or cater to his request to attend the Kartarpur inauguration.

The Indian authorities on Saturday stopped him from entering Pakistan through Wagah border despite having a five-day visa. He then entered Pakistan from Kartarpur along with other Sikh pilgrims and dignitaries.

Thousands of Sikhs from different parts of the world, including India, attended the inauguration of Kartarpur Corridor which has been opened for the 550th birth anniversary celebrations of Baba Guru Nanak.
COMMENTS
Comments are moderated and generally will be posted if they are on-topic and not abusive.
For more information, please see our Comments FAQ