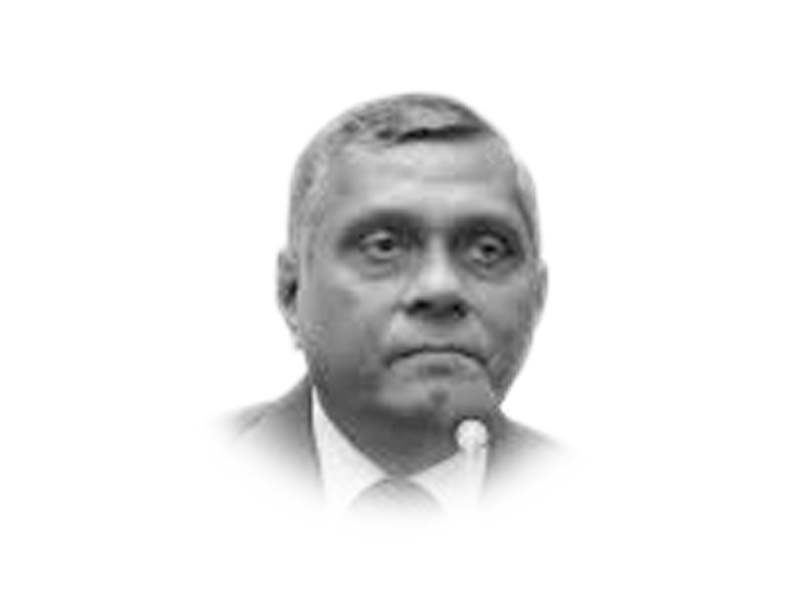 ---
Those who are insisting that jihad should be waged in held Kashmir or Pakistani troops should be sent there or arms should be taken in hands are in fact enemies of Pakistan and Kashmiris." Prime Minister, Imran Khan. Imran Khan's warning of waging jihad for the liberation of Kashmir and his assertion that the "Indian government is looking for excuses to unleash military power on the Kashmiri people and holding Pakistan responsible for unrest in held Kashmir" is nothing new.

What is new is the interpretation of jihad as it should not be equated with violence and the use of force. The issue here is not waging jihad against the Indian forces in IOK but using the power of jihad against injustices, occupation and targeting of unarmed people by the Indian military. The road to a meaningful and effective jihad passes through "ijtehad" which means the power of reasoning and rationality to deal with the forces of exploitation, oppression and occupation.

According to the Oxford Islamic Studies Online, jihad is derived from an Arabic word which means "to strive", "to exert" and "to fight". The meaning thus becomes subjective, depending on the context it is placed in. The concept of jihad can thus entail the idea of struggling against one's evil intentions, using intellectual means to convert unbelievers or work toward the moral development of the Islamic community. The Merriam Webster dictionary defines jihad as "a holy war waged on behalf of Islam as a religious duty and also a personal struggle in devotion to Islam especially involving spiritual discipline; a crusade for a principle or belief." Dictionary.com defines ijtehad "(in Islamic law) [as] the use of reason to arrive at a knowledge of truth in religious matters". The Oxford Islamic Studies Online defines ijtehad as an "Islamic legal term meaning independent reasoning".

Both jihad and ijtehad need to be clearly understood with precision because the misuse of the two terms tends to bring a bad name to the Muslims and their struggle for justice and peace. From Morocco to Indonesia, confusions persist about how and why jihad and ijtehad need to be waged, which till the 10th century AD was a useful and powerful approach among Muslims to find reasons for the various religious and political issues that had been diminished – leading to stagnation and decline of Muslims, the surge of western imperialism and colonisation in the post-medieval era.

One can understand the importance of jihad and ijtehad in the context of Kashmir and Palestine from three major angles. First, in both cases, neither jihad nor ijtehad were followed as a motivating force to peacefully gain emancipation from the Israeli and the Indian occupation. Jihad for the two freedom movements required consistency, zeal, courage, motivation and devotion to seek emancipation from oppression in a planned, prudent and peaceful manner. Reasoning and rationality, which form the core of ijtehad, failed to materialise in Palestinian and Kashmir because emotional and sentimental rhetoric has engulfed the two Muslim territories. The leadership of the two movements failed to follow the path of wisdom and prudence in order to prevent Israel and India from bolstering their occupation and depriving the local population of fundamental human rights. Emotional and sentimental behavior in the two occupied territories made it possible for Israel and India to consolidate their occupation and reduce the local population as disempowered subjects. Jihad was only interpreted as a weapon to use force and violence which seriously impacted the credibility of resistance movements in Kashmir and Palestine, equating it with terrorism.

Secondly, jihad requires unity to attain freedom from occupation. But in the case of Palestine, the split in Palestinian struggle in the form of Hamas, which pursues a hardline approach, and the PLO, which is moderate in its drive for an independent Palestinian state, only benefited Israel. Henceforth, the Jewish state got an opportunity to use unabated force against Palestinian resistance movements particularly in Gaza under the pretext of a violent jihad propagated by Hamas and Islamic Jihad.

In the case of IOK – enforcement of the Indian act to end special status by revoking articles 370 and 35-A – the Kashmiri leadership is united against India but theoretically it is divided into the All-Party Hurriyat Conference which is a conglomeration of various Kashmiri groups, Hizbul Mujahedeen, National Conference (which used to be pro-Indian), and Jamaat-i-Islami of Syed Ali Geelani. India exploited the violent and terrorist acts in IOK to discredit the Kashmiri freedom movement and accused jihadi forces of targeting non-combatants. In both cases, ijtehad, by rationalising freedom movements and examining their pluses and minuses on the one hand and strengths and weaknesses on the other, can ensure success for those who are struggling for decades to get emancipation from foreign occupation. Merely raising slogans or using violence, particularly acts of terror, cannot be called ijtehad.

Finally, the absence of an enlightened approach to understand the dynamics of jihad and ijtehad enabled ultraconservative and dogmatic religious groups to misuse the two approaches for their own vested interests. This is exactly what happened in Palestine and Kashmir where instead of following a peaceful and prudent path, hardline elements hijacked emancipation movements, resulting in the marginalisation of issues which were genuine and slowly losing momentum with the passage of time. Had the Kashmiri freedom movement, before the abrogation of the special status, remained united and not influenced by those propagating violent jihad to oust infidels, particularly from the Muslim majority valley, India wouldn't have got an opportunity to annex IOK. In 1989 when Kashmiri intifada was launched, in reaction to military crackdown by India, more than 300,000 Hindu Kashmiris called Pundits were forced to leave the valley.

Jihad for the liberation of Kashmir from the clutches of Indian occupation shouldn't have been given a militant and violent shape which after 9/11 was cleverly and effectively used by India to launch severe propaganda campaigns against Kashmiri jihad. It means, those who had launched Kashmiri intifada in 1989 and carried on with it had not embarked on rationalising jihad through a process of ijtehad.

It is not only in the case of Palestine and Kashmir where one can notice the incorrect use of jihad and ijtehad, but it is an issue which persists in the entire Muslim world. When Muslims and their religious scholars deviated from ijtehad after the 10th century, enlightenment, reasoning and rationality lost relevance in their way of life – the result was stagnation and degeneration among Muslims. Only by unleashing a thought process, by improving education and promoting the culture of reading with critical and analytical thinking can Muslims be salvaged from the ongoing humiliation, oppression and suppression particularly in Palestine and Kashmir. Only through ijtehad-based reasoning can Muslims find solutions to deal with the prevailing predicament instead of remaining in wilderness, ignorance and social backwardness.