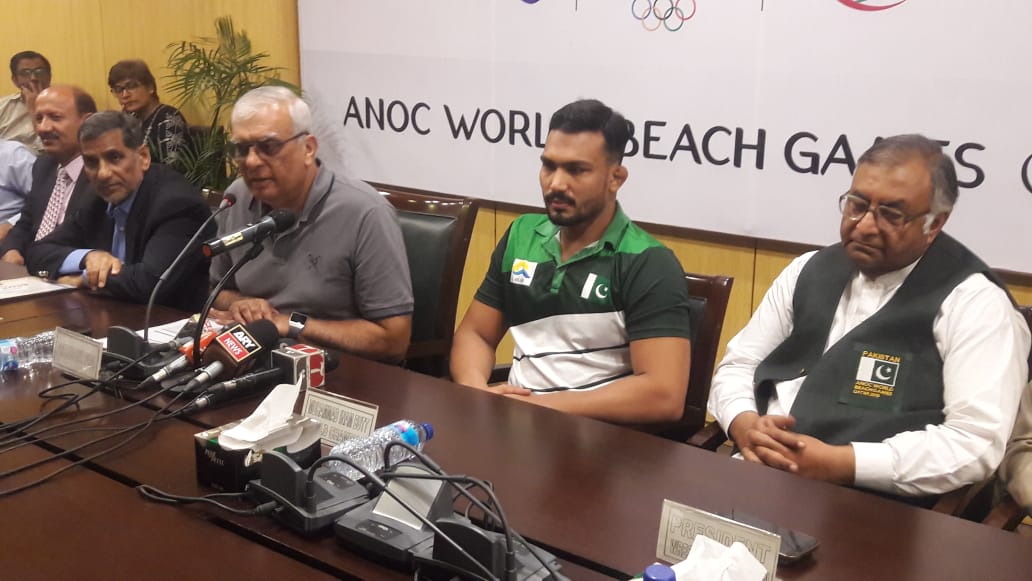 ---
LAHORE: Pakistani wrestler Muhammad Inam Butt received Rs500,000 from the Pakistan Olympic Association (POA) as a reward for winning the gold medal at the 2019 World Beach Games.

President of the POA Arif Hasan gave the cheque to Inam on Tuesday in a press conference.

Inam was given a further Rs500,000 by Rana Abid for his services for Pakistan wrestling.


Pakistani wrestler Inam wins gold at World Beach Games


"Inam is an asset for our country," said Hasan. "We will make sure to reward him in the future as well so that his preparation for world event isn't hindered."

Inam was also named as the ambassador for the POA.

"Winning medals at international level is an honour," said Inam. "I am thankful to the POA for their constant support. I will try my best to raise Pakistan's flag high in future events."