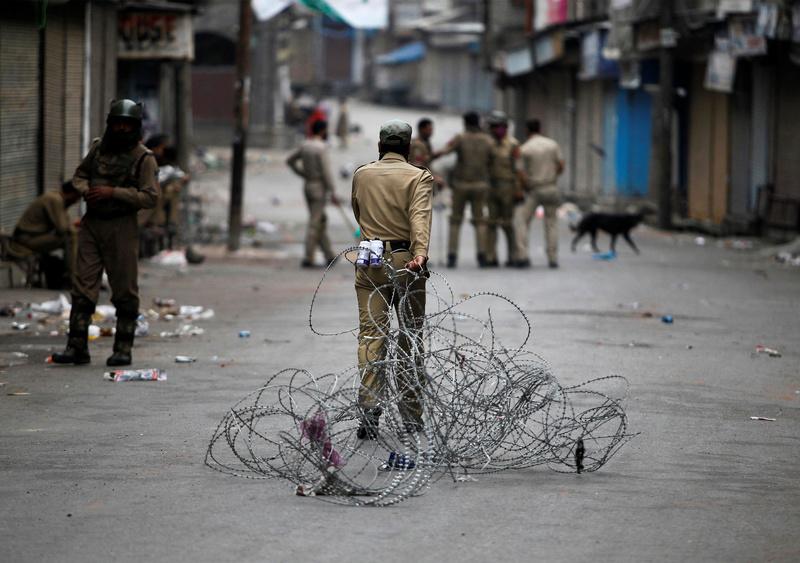 ---
PESHAWAR: Thousands of people under the banner of the opposition parties including the Jamiat Ulema-e Islam Fazl (JUI-F), Pakistan Muslim LeagueNawaz (PML-N), the Pakistan Peoples Party (PPP), the Awami National Party (ANP) and the Qaumi Watan Party (QWP) poured out on to the roads of the province on Sunday as the participated in separate Kashmir Solidarity Rallie.

Students, teachers and other political parties in the newly-merged tribal district also condemned the atrocities committed by usurper forces in Indian Occupied Kashmir (IOK).

Scores of people, from all walks of life, carried banners, placards and Kashmir flags in the rallies as they chanted anti-India slogans and strongly condemned the use of force by Indian troops against unarmed Kashmiri protesters.

In Mardan, a rally took place from College Square to the Rashkai Interchange on the Motorway. Separate motorbike rallies were also held in the district. JUI-F leader Mullana Qassim, PPP district president Nawab Aurangzeb Khan, PML-N president Inayat Bacha led solidarity rallies in the district.

In their speeches, they the called on the United Nations (UN) and international communities to play their role in granting Kashmir's demand for self-determination and demanded an end the near 100day curfew in the disputed Himalayan territory. In Swabi, JUI-F district leader Ashfaqullah Khan led the procession from Shawa Added to Swabi town while JUI-F leader Mullana Fazal Ali Haqqani and leaders of other parties also heavily participated in the rally.

Similarly, solidarity rallies were held in Charsadda's Farooq Azam Square, Dera Ismail Khan and Malakand division. Participants of the rallies chanted slogans against the oppression perpetuated by Narender Modi's regime.

The district administration in the DI Khan, the erstwhile federally administered tribal areas (Fata) and Anjuman Hussainia held rallies where participants vowed that they will not hesitate to render sacrifices for the freedom of the Kashmir and that they will raise the issue at all international forums. The solidarity rallies were addressed by the district administrations, local political leaders, and notables of their respective districts.
COMMENTS
Comments are moderated and generally will be posted if they are on-topic and not abusive.
For more information, please see our Comments FAQ