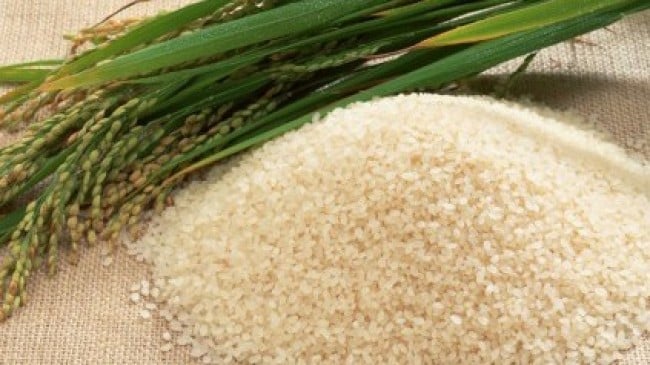 ---
SUKKUR: After the wheat and sugar crisis, it seems like the supply of another staple food is in jeopardy as rice growers have still not received water to harvest the crop.

The affected area, which is Sindh's rice-growing belt, is on the verge of declaring a severe economic crisis as 90 per cent of the crops in Shikarpur, Jacobabad, Larkana, Qambar Shahdadkot, Kandhkot and many areas on the Sindh-Balochistan border have not been harvested.

Due to Sindh's shrinking water reservoirs, the barrages are running dry. The water level upstream of the Guddu Barrage is 140,660 cusecs while the downstream water level is only 82,254 cusecs. Rice is cultivated on around 1.4 million acres of land in this area that is given water from Guddu's Pat and BS feeder canals. But these canals have dried up.

In the Sukkur Barrage, the water level is only 68,410 cusecs upstream and a shocking 28,880 cusecs downstream. The Rice and Khairthar canals that are taken out from the Sukkur Barrage provide water for around one million acres of rice fields in Sindh.

In the Kotri Barrage, the upstream water level is 19,595 cusecs and the water level downstream is at zero.

The water level at the Kotri Barrage is 70 per cent below the normal mark and the shortfall at Guddu Barrage is around 60 per cent. Due to this, more than 2 million acres of rice fields in the region cannot begin the harvest of their crop.

New seedlings have already been planted and the grown plants need to be harvested within 20 days. But because there was no water in the canals, the land is completely barren. According to farmers, even if they get water now, their agriculture yield will be around one ton less.

Officials say they cannot do anything about the shortage of water for rice growers because the situation is not in their control. "There is no water in the canals because there is no water in the barrages. That is because the silting in the reservoirs," said DCO Shikarpur Syed Ahmed Manganejo. "We really can't do anything," he added.

"Usually we get around 6,000 to 7,000 cusecs of water by May 1," said Ghotki Abadgar general secretary, Ghulam Hassan Chachar. "In fact, this is the minimum level of water we get and as the weeks go by, the level is increased further."

According to Shikarpur famers, their rice seeds are getting ruined. "If we don't get water soon, there will be a major economic crisis," he warned.

Published in the Express Tribune, June 13th, 2010.
COMMENTS
Comments are moderated and generally will be posted if they are on-topic and not abusive.
For more information, please see our Comments FAQ