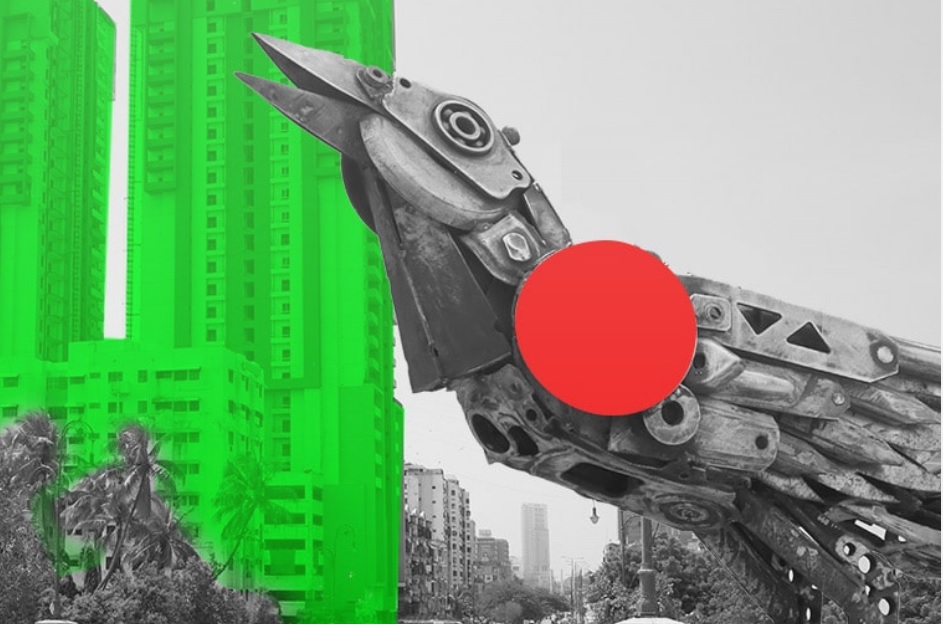 ---
KARACHI: The much-awaited Karachi Biennale's (KB) second iteration is just around the corner. The biggest public showcase of artworks will open in the city on October 26 and run till November 12.

A carefully sorted lineup of artists and artworks has been curated for what is expected to be a diverse coalition of creativity and conversation. As the title, 'Flight Interrupted: Eco-leaks from the Invasion Desk,' suggests, the KB 2019 showcase will touch upon the cost of Karachi's development footprint and how the coastal city has turned into an ecological disaster.

The annual display brings art out of our restrictive galleries into public spaces, offering wider viewership and necessary dialogue that usually doesn't take place in such an accessible manner.


Excited to share the first teaser of KB19 - Second Karachi Biennale! Stay tuned for more!

Save the date 26 Oct to 12 Nov, 2019!#KB19 #KarachiBiennale #KarachiBiennaleTrust #Karachi #savethedate #KB19Venue pic.twitter.com/3DRDMNHqhU

— Karachi Biennale (@Khi_Biennale) September 18, 2019


KB 2019 is spread across seven venues, featuring over 100 artists and 90 megaprojects. Although the organisers preferred to remain mum on some of the surprise projects, The Express Tribune managed to get a glance at the highlights.

Alice Kettle, Amin Gulgee, Arsalan Nasir, Hamra Abbas, Imran Qureshi, Rashid Rana, R M Naeem, Sven Johne, and Victoria Müller are amongst the 100 artists participating in the KB'19. The organisers have also approached architects, gardeners, engineers, sound technicians and all kinds of performing artists and storytellers to partake in the 18-day showcase.

"These different voices will come together and resonate with viewers in their own fashion," Biennale curator Muhammad Zeeshan told The Express Tribune. "Some voice will appeal to the public more, the others less, and together the audience will get to choose and connect with their own leanings."




Karachi Zoo

It might sound a bit strange but Karachi Zoo, also known as Gandhi Garden, will be one of the seven venues of Karachi biennale. 14 artists will be showcasing their work at the Zoo. Switzerland-based artist Victorine Müller will create a performative piece with her 'larger than life' inflate elephant form in the environs of the elephant enclosure. Khalil Chishtee will use plastic material to fill a cage of monkeys which are going to be crafted with plastic.

Considering the theme, other artists will also display works focusing on endangered species.

The Indus Valley School of Art & Architecture:




The Indus Valley School of Art and Architecture Gallery will host 6 artists who will base their work around the extinction of mangrove forests.

Alliance Francaise de Karachi

Alice Kettle' colossal embroidered forest will be installed at the Mahvash and Jehangir Siddiqui Gallery at Alliance Francaise. It calls attention to disappearing global forests. Kettle has collaborated with 4,500 local embroiders to create the grand collage.

Bagh Ibn e Qasim

Hamra Abbas will explore the flora and fauna through her Mughal miniature paintings. Her work, in the form of a cube, will depict fruit-bearing trees in marble inlay.

Focusing on the relationship between nature and time, Amin Gulgee and R M Naeem have created time-based works. Amin Gulgee's sundial responds to the movements of the sun evoking the lost practice to measure time with natural phenomenon. R M Naeem's human figures crafted from fresh chillies will take on a life of their own, changing shape and colour over more than two weeks of exposure to the elements. The chillies (which will have turned from green to red over the course of the biennale) will be made into spices afterward.

Arsalan Nasir, the winner of the 'KB19 Emerging Artist Prize' has invented a game that can be played on toy mobile phones. The interactive interface invites visitors to engage in a game of 'ring-toss' that traps birds with rings and points to endangered avian species.

A German artist, Sven Johne will tie into this conversation with his video about the changing patterns of migratory birds. On the other hand, Mohsen Keiany has come up with a dystopian interpretation of a bird crafted from metal scrap that is aptly installed next to the aviary at the Karachi Zoo.

The Sadequain Gallery:

Meher Afroz has merged history and ecology through her text-based works that are housed at Sadequain Gallery, Frere Hall. Imran Qureshi's installation that consists of a heap of crumpled papers that recall flesh and blood will also be showcased here.

A very special project that interacts with audiences beyond the venues is collaboration between Rashid Rana and the largest courier service, TCS. For two months his works, printed on their envelopes and boxes, will circumnavigate the globe, taking art to millions extending the life and impact of KB19. A digital program connects design on the TCS material, to a full-colour image of the original work.

Artist books by Adeeluz-Zafar, Rabeya Jalil and Abid Aslam are their versions of publications for children. They will be printed and widely distributed among young visitors at the Biennale. Interactive works by Munawar Ali Syed, Qinza Najm and Nabahat Lotia will engage children with themes of ecology.

NED City campus

Artists James Alec Hardy, Simeen Farhat, Omer Wasim, Naima Dadabhoy, Omer Wasim, Larissa Sansour and Soren Lind will showcase their work at NED city campus.

VM art gallery

The details of the artists showcasing at VM art gallery have not been unveiled yet.

Have something to add to the story? Share in the comments below.