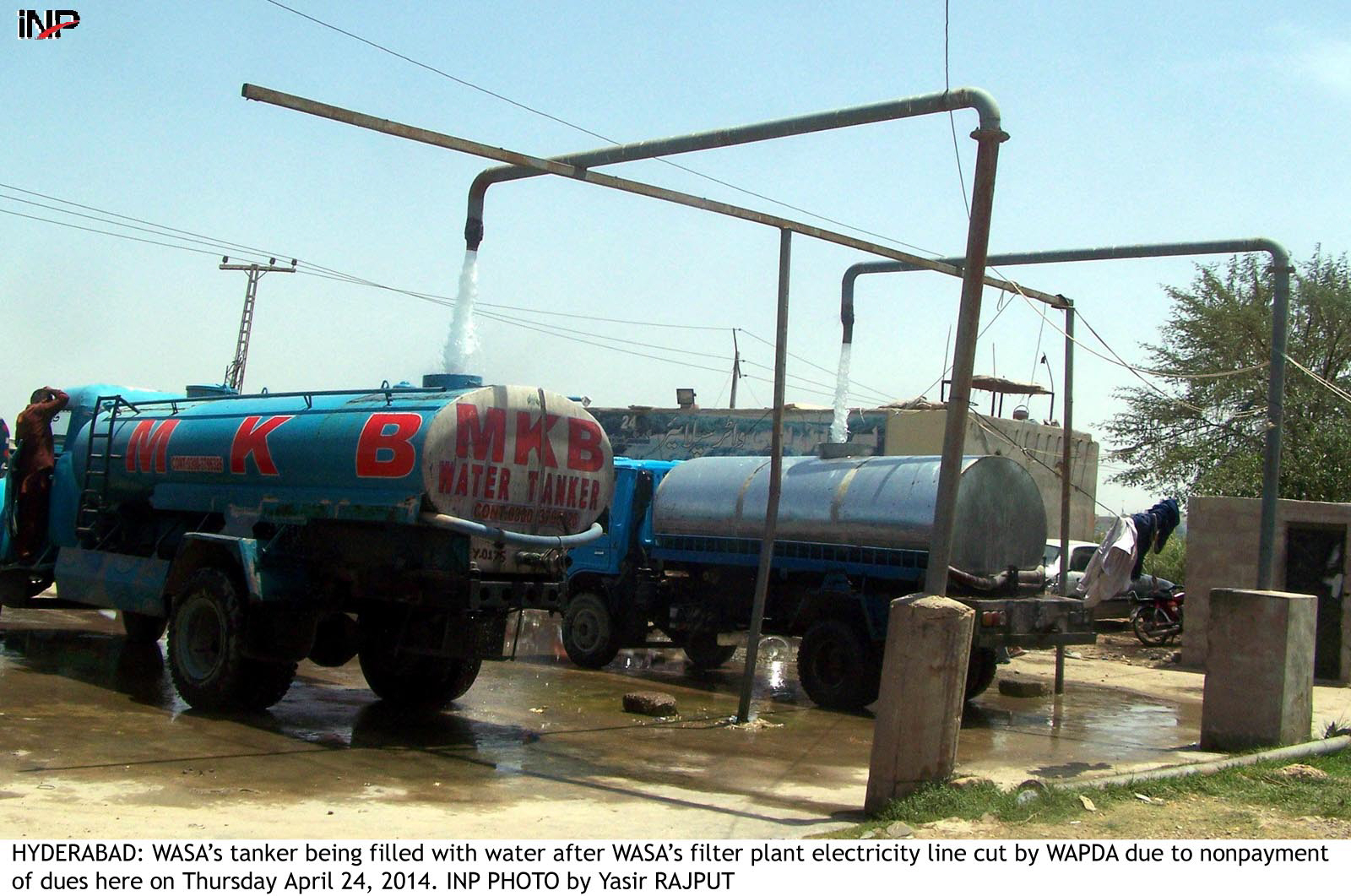 ---
ISLAMABAD: Quetta is facing an unprecedented water shortage and the tanker mafia is cashing in on the situation, charging exorbitant rates from its residents.

The citizens of the provincial capital of Balochistan have demanded that the government should take urgent measures to ensure provision of quality drinking water to the city and improve the Water and Sanitation Agency's (Wasa) network in the city.

Farrukh, a resident of Kasi Road, said the whole city was on the mercy of the tanker mafia because of the incompetence of Wasa.

"Tanker owners are minting money from the people as most areas in the city are facing water shortage," he said.

"A water tanker costs around Rs1,000 to Rs1,200 and the citizens have no choice but to pay for it," he added.

Talking to APP, Balochisan Public Health Engineering Minister Noor Muhammad Dummar said the provincial government had allocated an amount of Rs11.839 billion for the development schemes of his department to ensure the availability of clean drinking water facility.

"Quetta's population is increasing and so is the water shortage," he said, adding that the government was finding a practical solution to address the issue.

The minister said the provincial government has earmarked Rs500 million for the water projects in the city.

"Presently, water is being supplied to the city through 450 to 500 tube-wells which are insufficient to meet the demand," he said.

"The government has proposed installing more tube-wells in the city to overcome the water shortage."

Dummar said Wasa was laying new water supply lines in the provincial capital to ensure the supply across in the city.

"The government will set up an online cell at the Wasa office for the registration of complaints about delay in the scheduled timings of water supply and also to evaluate the efficiency of the valve men," he said.

"Strict action will be taken against valve operators found guilty of misconduct," he added.

Wasa Quetta will sign an agreement with a Chinese company to install a computerised valve management and monitoring system to regulate the supply valves.

The problems of the three million population of Quetta are worsening with each passing day as its groundwater level has declined to around 300 metres.

The government is also working to stop the illegal drilling of tube-wells in the city.

The minister said the construction of Halab, Mangi and Burjul Aziz dams was the only way to keep recharging the aquifer of Quetta.

"We have taken every measure to keep all tube-wells in the city operational so that the citizens receive water on the scheduled timings," he maintained.

Published in The Express Tribune, October 19th, 2019.
COMMENTS
Comments are moderated and generally will be posted if they are on-topic and not abusive.
For more information, please see our Comments FAQ