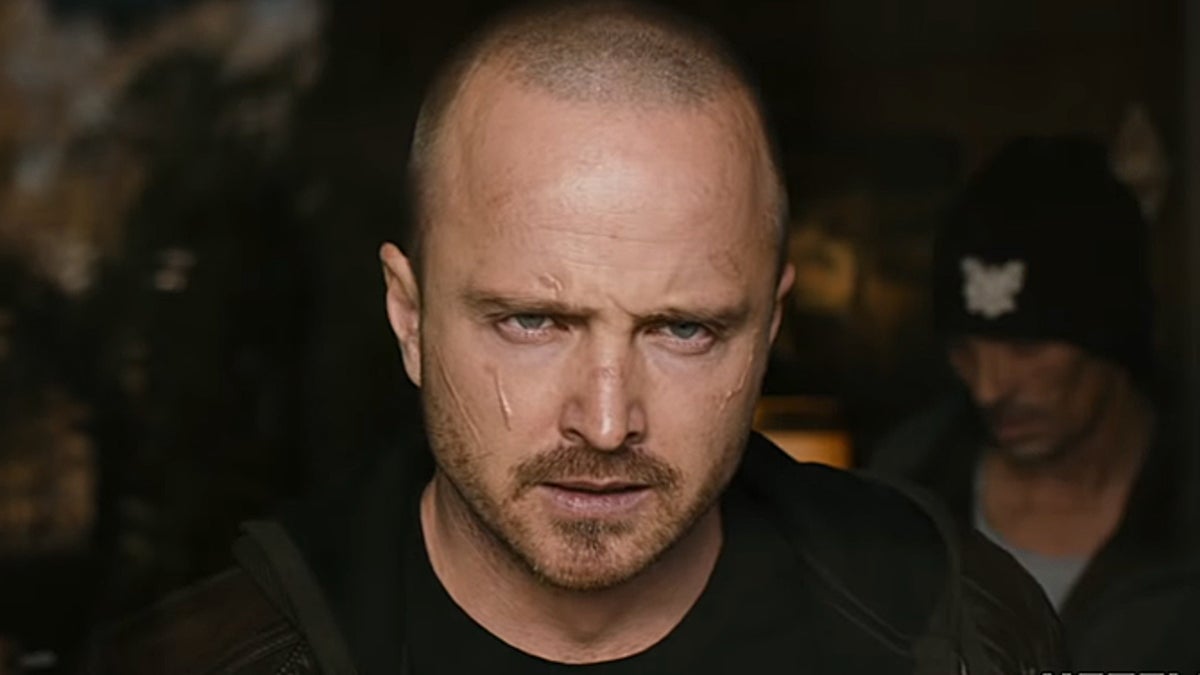 ---
KARACHI: It is easy to dismiss El Camino: A Breaking Bad Movie as entirely unnecessary at first glance. After all, the show that spawned it ended with an explosive finale that, by and large, left fans satisfied. And given that the epic conclusion in question was delivered by some six years ago, it is tempting to write off what has been billed as a 'Netflix event' as little more than a gimmick.

But while Netflix and Breaking Bad showrunners' real intentions can be debated endlessly, it would be extremely unfair to ignore aspects where El Camino genuinely shines. Say what you will, but the film-making craft on display is absolutely stellar.




Even if seen as an extended epilogue episode to the series proper, it would still count itself as among the exceptional ones that gave Breaking Bad the reputation it enjoys amongst viewers around the world.

El Camino takes off exactly where the Breaking Bad finale ended. There is no time lapse – no 'X months or years later' which would have justified given the time since the show concluded. We are reunited with Jesse Pinkman, Walter White's estranged sidekick, at the exact moment he escaped from the neo-Nazi gang that held him captive. The present day plot of the film unfurls over a day or two and follows Jesse's attempts to evade law enforcement in hopes of forging a new life somewhere far away. As we find out, that is easier said than done for someone in Jesse's predicament.




Despite a roughly two-hour running time and slow-burn sequences that explore the lead's captive ordeal, there is hardly a time where El Camino feels like a tiresome watch. Meanwhile, the moments of genuine tension on display rival the best that Breaking Bad had to offer.

Reprising the role of Jesse, Aaron Paul turns in a performance that quite possibly is the best of his career. The viewer gets a real sense of the PTSD Jesse is suffering and his desperation to leave both his past and his town far behind.

On a visual level, the film takes the motif of parched landscapes under a scorching sun – which the series is peppered with – to another level. Whether in flashbacks or present day, El Camino uses the motif to add to the tension naturally built up by the plot. Where the sun, traditionally, signifies hope, in El Camino it creates a sense of there being no place for Jesse to hide.




For all its merits though, there is one glaring shortcoming in the film. As much as the team behind it tried to prop it up as a standalone feature, El Camino simply is not quite accessible to anyone who has not seen Breaking Bad in its entirety. This may not entirely be its fault only given how convoluted the series became towards the latter seasons. Still, to best appreciate El Camino, a Breaking Bad binge is on order. Then again, perhaps that is what Netflix truly wants.

Rating: 4/5 stars

Verdict: A solid plot with moments of genuine tension and a powerful performance provides a real treat to Breaking Bad fans. Those unfamiliar with it may be lost.

Have something to add to the story? Share in the comments below.