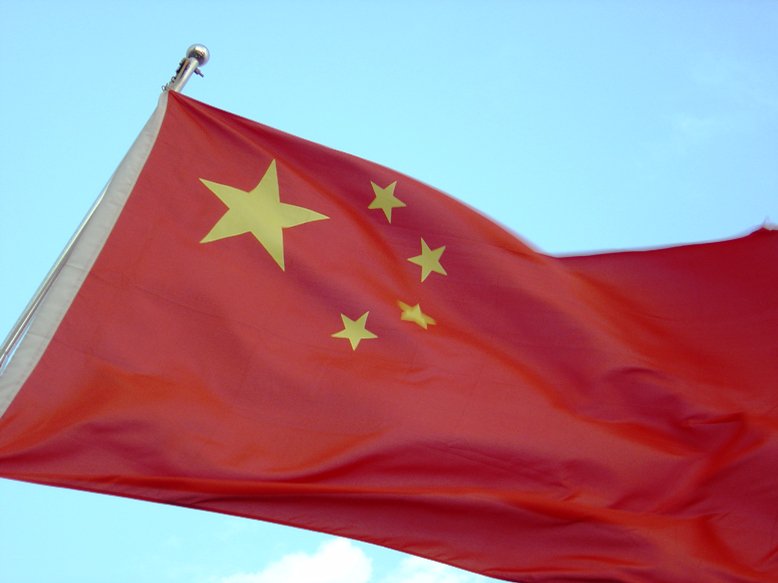 ---
"For Mr Xi, [China's 70th] anniversary has come at an opportune and much needed moment," wrote Steven Lee Myers in a story that appeared in The New York Times a couple days before the October 1 event to celebrate China's national day. "It has given him a chance to bask in the party's achievements at a time when it is coming under increasing strain, especially from the economic drag of the trade war with the United States." With growth rate approaching 10% in some years, China has increased the size of its gross product 32-fold in the quarter century starting in 1980. It is now the second largest economy in the world behind the United States that has been in that position for almost 100 years. It is likely to overtake the United States and become the largest in a few years.

However, sustaining a high growth rate now is the greatest challenge for President Xi and the Communist Party. The growth rate has slowed to its weakest point in decades as the United States instituted trade war grinds on the economy and consumers pull back. While trade talks are set to begin again, President Donald Trump has not eased on his rhetoric. He is continuing to lash out at China, calling it a "threat to the world".

How to deal with these strains was the question President Xi knew he had to answer from the balcony of the Heavenly Gate as he addressed not only the assembled crowd but all of China and the entire world. He had prepared himself well for this inquiry by reconciling history with modern needs. As Ian Buruma, a scholar who has studied China and written about its history, said in an article that appeared on the eve of the 70th year's celebration, "there is a deeper historical reason for the success of the Communist rule in China. Imperial power in China was always backed by a quasi-religious dogma. Chinese emperors, acting as mediators between heaven and earth, were treated as semi-divine figures, holy popes as well as earthly rulers. Confucianism, originally a moral as well as a political philosophy, became an ideology imposed to instill obedience to authority — from fathers in families to clan chiefs all the way up to the emperor."

This is the ideology that President Xi has adopted during his seven years in office as China celebrated the Communist Party's 70 years of rule. He has consolidated his power by removing constitutional limits on the number of terms a person can spend as president. Unlike those who followed Deng, he is not limited to two terms which would have taken him to 2022. Not only has he bought himself political longevity, he has made the party the arbiter of all aspects of Chinese life and urged greater ideological purity to gird the nation for what he often describes as a great and continuing struggle. The ongoing conflict with the United States is a part of this struggle. Thucydides, the Greek historian, said centuries ago that it was in the order of things that challenge by a rising power to one that has been established for a long time always leads to open conflict. The American political scientist, Graham Allison, developed this thinking into what he called the "Thucydides trap". Is the world heading towards this situation? One part of this question comes from the way the leadership in Beijing is handling some of the challenges it faces within its own extended borders. The reference to "extended" is to Hong Kong where there have been protests against the way Beijing is handling the affairs of what was once a British colony.

In an interview with Today's World View, Lee Hsian Loon, Prime Minister of Singapore, provided a very pertinent overview of the developing cold war between the United States and China. It worried him that the dispute between the two nations had begun to be seen as a "conflict between two systems, almost two civilizations. This is not a struggle which can end up with one loser and one winner," he said. And yet that was the way the American President viewed the differences between the two nations. His language about China became harsh. He did not pull punches in his address to the annual meeting of the United Nations' General Assembly in September 2019 where he declared that, "Beijing's economic model is dependent on massive economic barriers, heavy state subsidies, currency manipulation, product dumping, forced technology transfers and the theft of intellectual property and also trade secrets on a grand scale".

The Singaporean leader was concerned about what Trump's associates had begun to call "decoupling" between the world's two largest economies. Even in divided Washington where the drama of Trump's possible impeachment was playing out, pitting Republicans against Democrats, antipathy to China and an interest in curbing its rise had become a bipartisan issue. "Now if the US does not want an open-door policy anymore, where is your part of the world, and who will be in your system?" Lee asked the American public. All of the United States' partners and "allies are so deeply enmeshed with the Chinese" that forcing to "disentangle" from Beijing would be a very challenging strategic stance to take". Referring to what he called the new "cold war," Lee was of the view that "it is very unlikely that you can treat the Chinese the same way that you treated Soviet Union. Even in the case of the Soviet Union from 1946, when you had George Kennan, to 1989 when the Berlin Wall fell, it was 40-something years before their system collapsed." But that will not happen in China. He stressed that the Chinese have looked at the Soviet example. "They studied it minutely and are absolutely determined not to go in that direction."

Lee in the interview also had advice for the Chinese leadership. "They have to take their share of responsibility upholding and supporting the global system. That requires a reset of their status, a reset of their mindset to know that while they may not be a fully developed country yet, they already have to take on responsibilities and make adjustments which may well be politically difficult to adopt, but are necessary to if they are going to live peacefully and to be seen as a constructive player in the world."

Pakistan will need to factor in all of this — the place China has made for itself, the challenges it faces as it enters the eighth decade as a Communist state, and the direction in which it is likely to go — as it develops an even closer relationship with its large and increasingly powerful neighbour. In the not too distant future, Pakistan will be living next to the world's largest economy and a powerful military power. This will pose a foreign policy challenge.

Published in The Express Tribune, October 14th, 2019.

Like Opinion & Editorial on Facebook, follow @ETOpEd on Twitter to receive all updates on all our daily pieces.


COMMENTS
Comments are moderated and generally will be posted if they are on-topic and not abusive.
For more information, please see our Comments FAQ