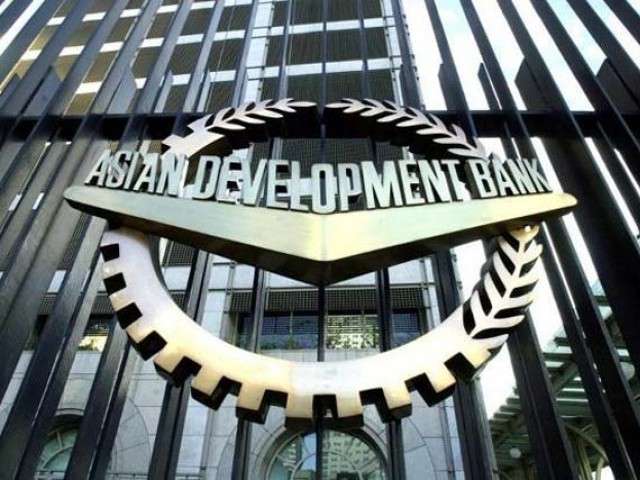 ---
ISLAMABAD: The Asian Development Bank (ADB) approved a $2.7 billion lending programme for Pakistan for the calendar year, increasing the average borrowing from $1.4 billion per year to $2.4 billion a year.

In a statement on Twitter, the ADB said it will provide $2.7 billion in approved financing and Country Operations Business Plan (COBP) 2020-2022 to Pakistan.

The regional bank further added that it will leverage lending through the mobilisation of co-financing and funding from other sources including regional concessional resources. "The new COBP will support Pakistan's development goals and complement efforts by other development partners."

Pakistan's largest lender had already proposed a $7.5-billion lending programme for 2019-2021, allocating one-third of the total for budgetary support to the Pakistan Tehreek-e-Insaf (PTI) government.

Of the proposed sovereign lending programme of $7.5 billion, over 71 per cent [$5.3 billion] will be given on commercial terms. The remaining $2.2 billion will have concessionary interest rates.  The ADB, however, indicated that the available resources during the three years would be $5.7 billion.

The lender had proposed giving $2.4 billion or 32 per cent of the total loans for budgetary support over the next three years. Subject to overall macroeconomic stability, the policy loans will be given for energy-sector reforms, improving trade and competitiveness and financial market development.

Crisis loan

In September, PTI govt approved a proposal of acquiring a $1-billion crisis response loan from the Manila-based lending agency. The Central Development Working Party (CDWP) approved the special policy-based lending that the government wanted to avail to build the country's foreign exchange reserves.

Islamabad formally requested the ADB to provide the loan through a special policy-based lending instrument. It is a crisis response facility offered by the ADB as part of its international rescue efforts to help nations meet foreign payment obligations.

It is for the first time in Pakistan's history that it will avail the crisis response facility to repay its foreign debt and build foreign currency reserves.

The ADB board of directors is tentatively scheduled to meet in the second week of November to approve the crisis response loan – days after completion of the first review of the International Monetary Fund (IMF) loan programme for the July-September quarter.