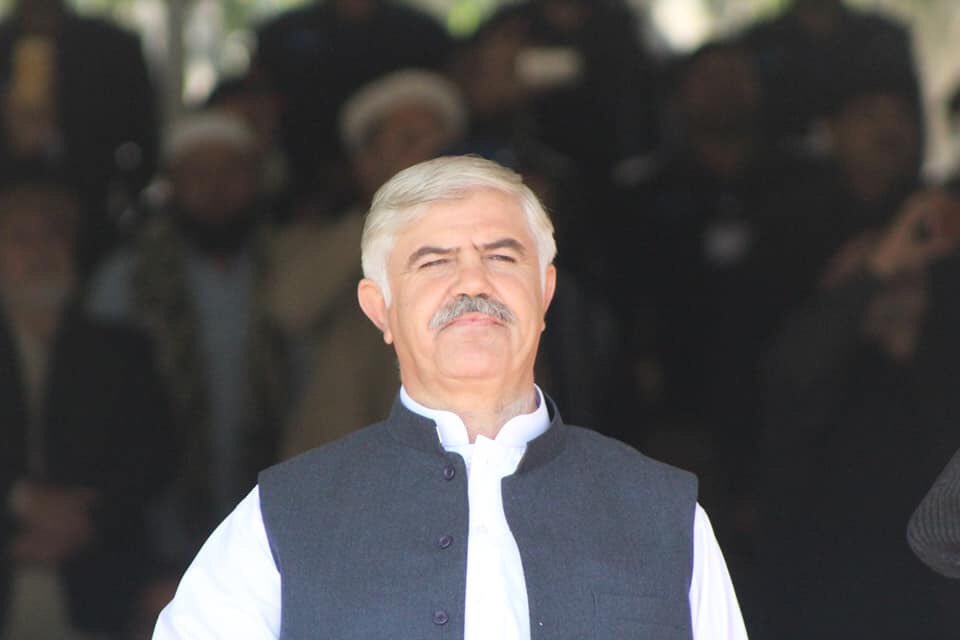 ---
PESHAWAR: Chief Minister Mahmood Khan has formally inaugurated the Diabetic Mobile Clinic under the "D-talk and Insulin for Life Programme" for diagnosis, screening and treatment of diabetic patients throughout the province.

The Diabetic Mobile Clinic is first of its kind in Pakistan and is supported by Novo Nordisk, a multinational pharmaceutical company which will help in the diagnosis of diabetes, screening and its type in far-flung areas of the province along with creating awareness regarding the disease among citizens of the province. The Mobile Clinic will also help in the screening of eyes and kidney damage of diabetic patients at an early stage to prevent blindness and amputations.

The ceremony was attended by Minister Health Dr Hasham Inamullah, Danish Ambassador Rolf Holmboe, Novo Nordisk Vice president Emil Larsen, Novo Nordisk GM Rashid Butt, legendary Cricketer Waseem Akram, D-talk and insulin for life Project Director Prof AH Aamir, mediamen, dignitaries and others.

The CM said that at least seven million people of K-P are diabetic out of a total population of 40 million. Pakistan Tehreek-e-Insaf led provincial government during its previous tenure had launched the "D-talk and Insulin for Life Programme" for providing free insulin to the underprivileged class of the society.

While addressing the inaugural ceremony, the Chief Minister stated that 16,000 patients are currently being provided free insulin in 15 districts of the province.

Published in The Express Tribune, October 9th, 2019.