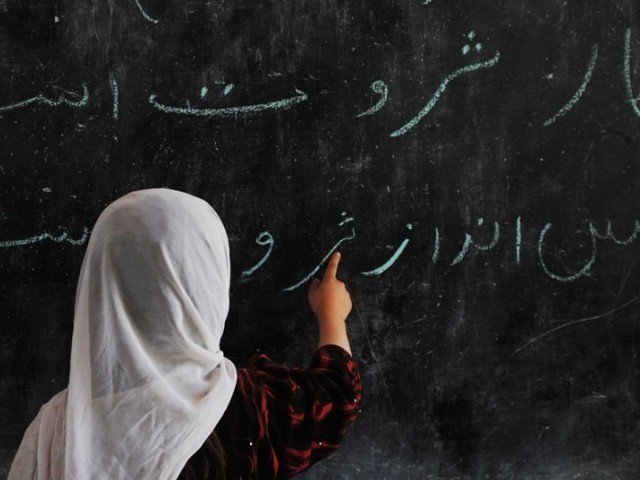 ---
KARACHI: Sindh's public sector education appears to be in a state of collapse. The annual matriculation results for Karachi are out and students from government schools seem to have performed appallingly.

A total of 110,924 students from both private and government schools cleared the matric science examination, according to data obtained by The Express Tribune from the Board of Secondary Education Karachi (BSEK). Of those, only 10,085 students or a mere nine per cent belonged to government schools.

Technology in academia: Sindh University's one-click solution for parental oversight

The startling performance is despite the billions of rupees the Sindh government has poured into public sector education. Provincial authorities may have provided free textbooks and other benefits to students studying at government schools, but the standard of education they receive still seems to be severely lacking.

The results appear even more alarming when examining the breakdown of grades the passing students attained. Of the almost 111,000 students that cleared the matric science exam, a mere 1.7 per cent were able to achieve an A1 grade. Only 11 per cent secured an A grade while 27.4 per cent secured B and 37.6 per cent secured C grades. The percentage of students who received a D grade is 21.5 per cent and 0.6 per cent of the passing students obtained an E grade.

Even here, the performance of government school students was significantly worse than private school students. Of the 5,206 boys and 10,688 girls who achieved an A1 grade, only 26 boys and 148 girls - roughly one per cent - belonged to government schools. Similarly, of the 13,329 boys and 17,279 girls who secured an A grade, only 258 boys and 852 girls studied at government schools.

Only 931 boy and 1,836 girls from government schools were able to attain a B grade while 2,204 boys and 1,593 girls from government schools secured a C grade. Meanwhile, 2,175 government school students - 1,822 boys and 353 girls - passed the matric science exam with a D grade. Of the 171 students who received an E grade, 61 - 57 boys and four girls - belonged to government schools.

A total of 161,882 students from 288 government schools and 6,949 private schools in Karachi appeared for the matric science exams, according to BSEK figures. It was unclear as to how many of them in total belonged to private and public sector institutes till the filing of this report.

The BSEK results are not the only development that point to an education emergency in Sindh. A recent entry test conducted by one of Pakistan's top engineering schools also exposed how low the standard of education provided by the provincial government's education boards really is.

NA panel seeks details on efforts for uniform curriculum

No education board from Sindh, save for BSEK, could manage more than a 37 per cent success rate in the NED University of Engineering and Technology entry test. In comparison, students of the federal, Cambridge and Aga Khan boards had a more than 70 per cent success rate in the exam.

Educators in Sindh have blamed the dismal performance of public sector government institutes in various standardised tests and examinations on an outdated curriculum. For instance, it emerged earlier that the computer science textbooks being taught to students appearing in this year's matric examinations featured information that was obsolete by roughly 20 years.

Published in The Express Tribune, October 7th, 2019.