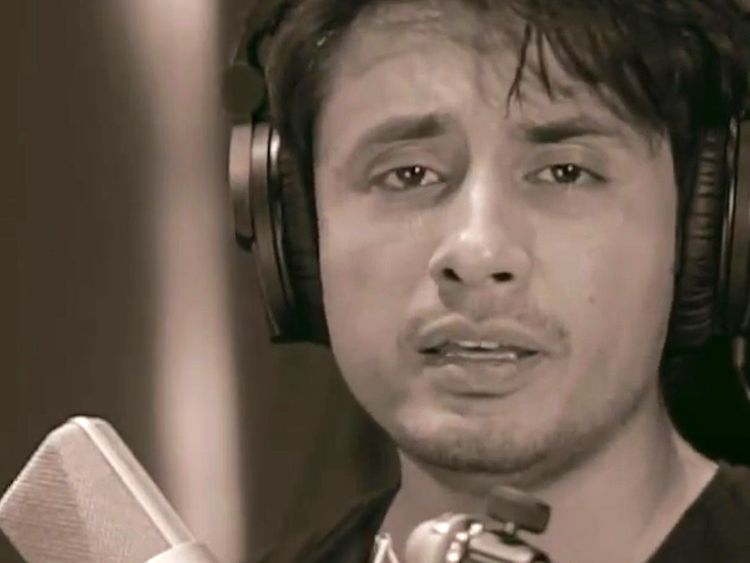 ---
In a recent video, singer Ali Zafar is giving a public service message with his revamped version of John Lennon's Imagine where he talks about a perfect world without social media, particularly Twitter.


Originally the song's lyrics encourage the listener to imagine a world  without barriers and borders, without the divisions of religion and nationality. It gave a different perspective to life altogether by constructing a possibility of human life without attachment to material possessions or dependency.


Lennon said that much of the song's "lyric and content" were written by his wife Yoko Ono, and in 2017,  she received the co-writing credit.

As much as Zafar's rendition treats social media as something that steers you away from the real world, it seems more like the anti-thesis of Lenon's dream. Now that we have somewhat achieved a cosmopolitan world, where everybody understands everyone on social media, the song seems to take a subtle dig on the platform that is being aggressively used for social change and activism.

As opposed to Lennon, Zafar paints a world without twitter through his lyrics, as he continues to say that it only prompts users to fight for glory.

He further sarcastically remarks how people will no longer be able to 'like' the news of someone's death, and there will be a world of peace. He ended his song by also pointing out how children will actually 'look' at their parents while conversing, without using their phones.

The singer concludes the video with yet another ironic statement, saying, "Please do share this on twitter and social media for more 'likes,' thank you very much!" As much as the confession of irony is interesting in good taste, we wonder who the joke is on.

Any idea?

Have something to add to the story? Share in the comments below.