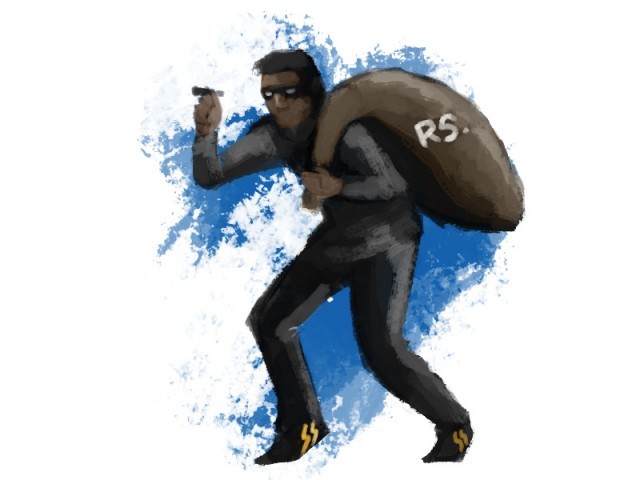 ---
DERA GHAZI KHAN: Forty-eight hours have passed and the Border Military Police have failed to arrest members of a Jirga for holding a tribal ritual called 'Aas Aaf'. The ritual forces a person to walk on a track of burning coal to prove his or her innocence in case of a robbery.

On Tuesday, two young men in the border military police Khar Buzdar area were accused of a theft and 'punished' in the mentioned manner. The victims demanded the chief justice of Pakistan to take notice of this case.

Gul Zaman and Gul Muhammad, residents of Balochistan's adjoining tribal area called Khar Buzdar, were accused of weapon theft. The people of the area decided in a Jirgah that the alleged robbers would walk on burning coal to prove their innocence. According to local custom, the accused is innocent if he or she 'unhurt'.

The so-called respected members of the jirga prepared a track by creating a wood fire in a ditch. The men were forced to walk on the flaming coals. "Blisters appeared as soon as we touched the hot coal and they immediately labeled us robbers — a sheer injustice," Zaman complained.

Both the affected young men said that no country or Islamic law allows people to make others walk on fire. "There is no such law and it is also a crime," said Muhammad.

According to reports, the ritual is still practiced by some Baloch tribes.

The victims alleged that Sher Muhammad, Jalal Khan, Munir, Mian Khan, Faiz Muhammad, Bashir Ahmed, Taj Muhamma, border military police official Daffadar Aslam and his former sepoys Amanullah and Hamza, along with others, forced them into walking on the burning coal barefoot.

They demanded that the CJP provide them justice and take legal action against all the accused for the inhumane practice. Zaman and Muhammad asserted that the culprits in this should be turned into an example so  that no poor person has to suffer this way.

When contacted, Border Military Police Commandant Syed Musa Raza said the incident took place in Balochistan's Barkhan district. "Neither has any such incident occurred in our tribal area, nor has anyone submitted an application at our police station. However, we will take action against the suspects upon submission of an application," he assured.

Published in The Express Tribune, September 26th, 2019.
COMMENTS
Comments are moderated and generally will be posted if they are on-topic and not abusive.
For more information, please see our Comments FAQ