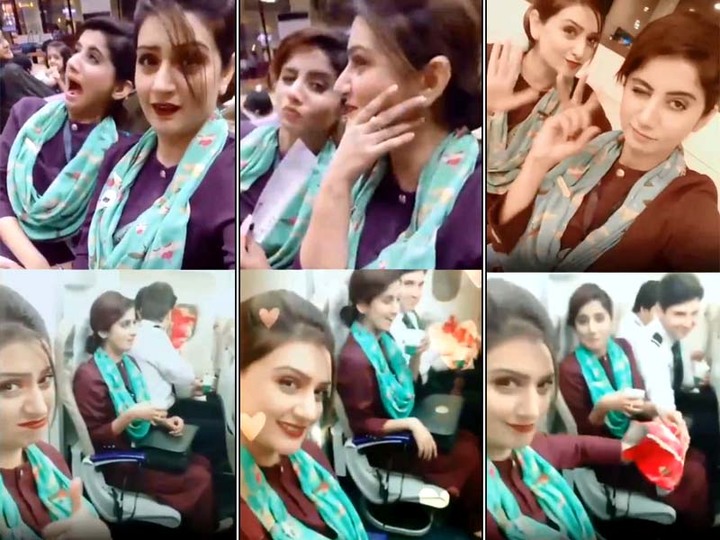 ---
The Pakistan International Airlines (PIA) has grounded and issued a warning letter to three flight stewards for allegedly uploading their 'indecent' videos on the internet, which have been making rounds on social media.

Two female and a male cabin crew members posted short video clips on social media application Tik Tok in which they can be seen singing and bobbing their heads.

"Yes, it is true, we have grounded three staffers along with giving them a warning for posting indecent videos which go against our cultural values," Mashood Tajwar, the national flag carrier's spokesperson said.

"Look at the kind of music and gestures they were making...We don't want the faces of our airline acting inappropriately," he added.

Over Rs2m worth of gold nose pins recovered from PIA air hostess

The spokesperson went on to say that staff must not engage in behaviour that tarnishes PIA's image.

He said the airline always try to promote its staff.

A notification has been issued by the national flag-carrier to the staff  against posting such videos on social media.

Earlier this month, PIA found itself in hot water once again as 380 grammes of gold nose pins had been recovered from an air hostess.

She was allegedly trying to smuggle them overseas from the Islamabad airport. The items worth over Rs2 million had been found from the national-flag carrier's staffer during check-in for a UK-bound flight.