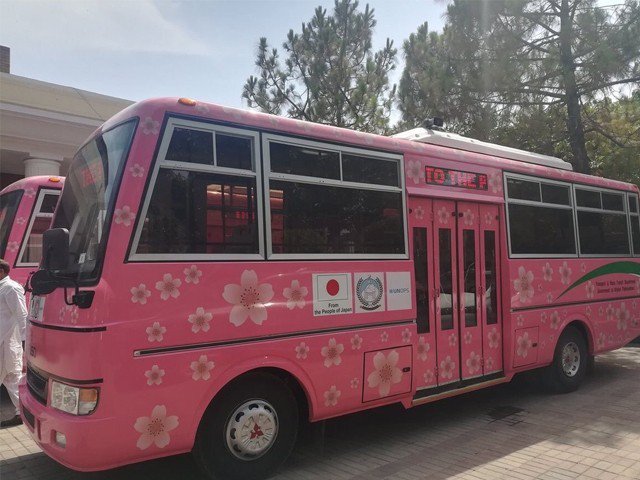 ---
PESHAWAR: After the BRT project, the Pink Bus Project is beginning to become a major dilemma for the K-P government as the contractor of the buses has issued legal notices to TransPeshawar CEO.

The legal notice was issued on Saturday to the parties concerned citing a violation of the contract rules for the provision of the pink buses to Mardan and Abbottabad.districts.

The legal notice available with The Express Tribune showed that the busses did not meet the conditions mentioned in the advertisement.

The App developed for the security measures of the pink buses wasn't operational, nor have they provided the specific areas to the buses in the two districts buses were parked at a local petrol pump on payment, nor the district administration is helping the project.

The legal notice also shared that transport authority hasn't fulfilled their contractual obligations such as route permits, insurance, and fitness certificates.

The reason behind the failed projects

Sources privy to the matter within the district transport department disclosed to The Express Tribune over the phone that they failed in Mardan, however, services in  Abbottabad district are still running due to the demand by women

Explaining the reason, he said that culturally in Pashtun regions, women did not travel without their male relatives, while in Abbottabad, women commuted to office, schools, and colleges alone and the second reason was that of daily expenses of the buses and the losses.

A female conductor told The Express Tribune, that she was hired at Rs16,000, however, after four months, her salary was cut to Rs8,000, while a few months later, men also started boarding the women-only bus, which is why she quit her job.

Published in The Express Tribune, September 22nd, 2019.