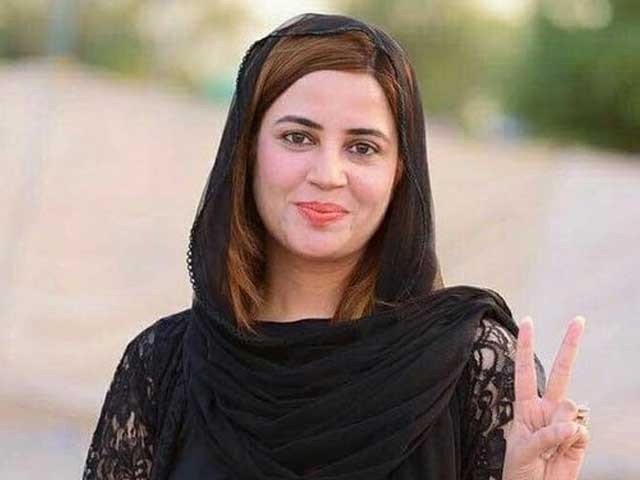 ---
Minister of State for Climate Change Zartaj Gul on Friday wrongly claimed to have 'held' the climate march in Islamabad.

The event was a citizen-led initiative and was organised by Climate Action Now.

The minister took to social media - in a tweet that has since been deleted - and posted pictures of the event she claimed to have 'held' to spread awareness regarding climate change.

Twitter users mocked Gul for taking credit of the event in the federal capital that was also held worldwide as millions of people joined in the youth-led climate strike.

Zartaj withdraws letter to NACTA on PM's directives






A large number of rallies were held across the globe to help stop global warming after the UN's Climate Emergency Summit on September 23. In Pakistan, more than 26 cities and towns took part in the initiative.

Pakistan with one of the lowest emission levels in the world is a country on the most affected by climate change list.

Previous controversy

Earlier this year, Pakistan Muslim League Nawaz (PML-N) filed a petition with the Election Commission of Pakistan (ECP) seeking to disqualify the minister over abuse of power after she sent an official written request to have her sister appointed in the National Counter Terrorism Authority (Nacta).

The minister was heavily criticised for giving preferential treatment to her sister.

PML-N's lawmaker Hina Butt accused Zartaj of violating her oath by misusing her powers.

"Zartaj Gul used her political influence to appoint her sister as an officer in Nacta," the petitioner maintained, adding that the minister of state's claim that her sister [Shabnam Gul] fulfilled the merit for the position was a lie," she said.




COMMENTS
Comments are moderated and generally will be posted if they are on-topic and not abusive.
For more information, please see our Comments FAQ