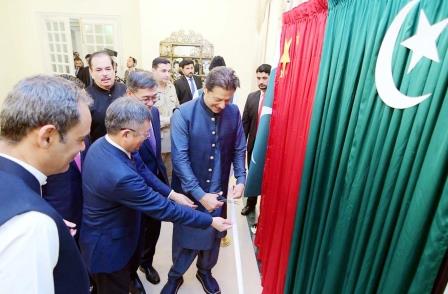 ---
ISLAMABAD: Prime Minister Imran Khan has said that prefabricated houses would provide shelter to people from humble background in the shortest possible time.

While performing groundbreaking of Prefabricated Housing Project in the federal capital on Wednesday, the premier maintained that the scheme would be started in big cities like Karachi and Lahore where people had been living in shanty houses and where land was extremely expensive to buy.

PM Imran noted that prefabricated houses could be set up within three to four months, while the construction of flats took three to four years.

He remarked that housing, agriculture, exports and relocation of industry from China were the top priorities of the government.

The premier said that enhanced agricultural production would positively impact the economic growth and increase in exports would bring more foreign exchange.

He said that Board of Investment and Ministry of Commerce were taking steps to make Pakistan an investment-friendly country.