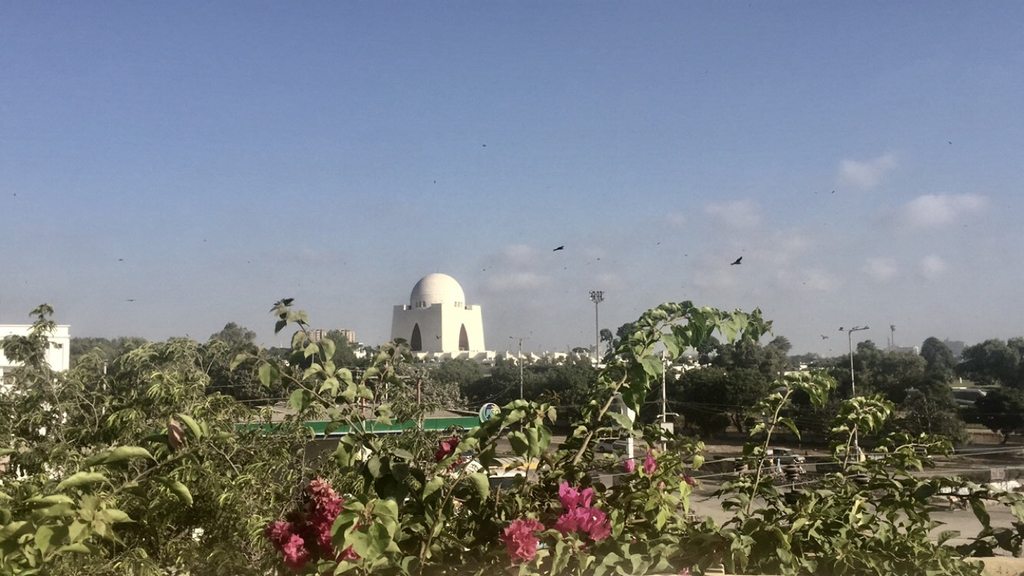 ---
After all the hue and cry has died down about the Federal Law Minister's suggestion of applying Section 149 to Karachi and the Sindh government has had time to reflect on it, they may find it extremely beneficial if the federal government were to declare Karachi a second Federal Capital Territory.

Under this, the Sindh government will not be responsible for law and order, garbage collection and disposal, providing drinking water, untreated sewage which is dumped into the sea, healthcare or hospital management, or primary and secondary education. All this will fall under the federal government's ambit with the local government's assistance. The Sindh government can continue with Karachi as its capital and enjoy the fruits of the federal government's largesse.

The PPP has been running Sindh government for nearly two decades, and yet completely neglected the largest city of the country. The roads are broken, clean drinking water is not delivered to its citizens as the tanker mafia rules the roost, raw sewage is spilling into the streets or is dumped into the sea, polluting and poisoning marine life. Karachi used to be the pearl of Pakistan which was serviced by every major international airline of the world. The visitor gallery at Karachi Airport used to be filled to its capacity with spectators. Now, foreign airlines are reluctant to fly here as their crew feels unsafe staying here. Only turnaround flights from the Gulf or nearby countries fly to Karachi as their crew does not need to stay overnight. The Sindh government has for years punished the citizens of Karachi as the PPP can no longer garner votes from the city. It is as if Karachi is no its responsibility, despite being the capital ministers maintaining their urban residences here.

The city generates an enormous amount of revenue for the federal and provincial governments and is still treated like a stepchild by the Sindh government as squabbles continue between the province and the centre continue. It has a population of more than 20 million — more than the combined population of Saudi Arabia, Kuwait, Qatar, Oman and the UAE. Yet, there is no public transport system, be it underground, monorail, or bus system. The City Railway it once had was destroyed a long time ago.

Karachi deserves better. It needs several water desalination plants to meet the water requirement. The Hub River management needs to improve its water storage and supply. The tanker system needs to be eliminated; there is no reason why water cannot be delivered through the pipelines. Sewage treatment plants need to be set up in various districts of the city and sewage water should be recycled as much as possible. Like Singapore, Karachi's garbage can produce sufficient electricity for the whole city and power its streetlights all night. Karachi needs a major transit system, either an underground or an elevated train system to provide safe and comfortable commute for two to three million people a day. This will reduce traffic on the streets and cut pollution substantially.

The primary and secondary education system also needs a major revamp. The city has numerous private universities, some credible but mostly fee gathering enterprises. It needs more government-funded universities and vocational training centres to part useful training to the youth, so they can start their own businesses and create employment for others. Also, with an increasing demand for trained and certified workers overseas, they would become a valuable source of enhancing home remittances.

This is only possible if Karachi is given its due share and treated as a major metropolis of the world. To accomplish this and to make the quality of life better for its citizens, the only solution may be to declare Karachi a second Federal Capital Territory. This may seem controversial but eventually, it will be a win-win situation for all. Karachi can and should be made a model city.

Published in The Express Tribune, September 18th, 2019.

Like Opinion & Editorial on Facebook, follow @ETOpEd on Twitter to receive all updates on all our daily pieces.