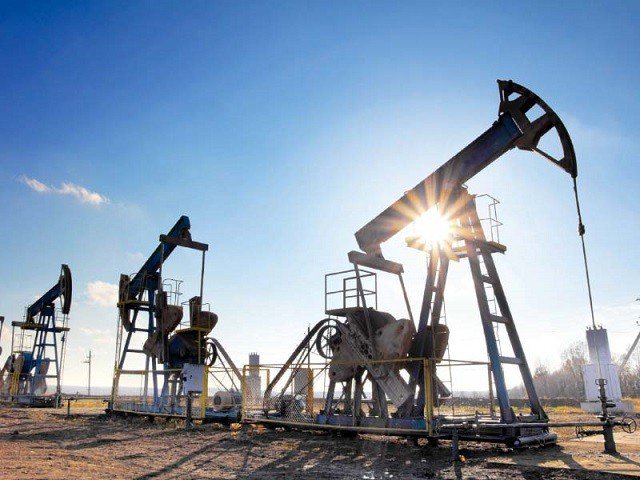 ---
ISLAMABAD: Tensions have mounted in the South Asian and Middle Eastern regions, putting energy supply to Pakistan at a risk.

There has been conflict among Arab nations as well as between the United States and Iran in the Middle East. Pakistan is currently facing threat from neighbouring India over revocation of the autonomous status of occupied Kashmir.

Pakistan faces a wide gap in energy demand and supply, and mainly relies on imports. Earlier, it was only dependent on crude oil and petroleum product supplies but its reliance on gas imports has also gone up since 2015 when the country began importing liquefied natural gas (LNG).

Experts fear if tensions in the Middle East or with India escalate, the energy supply to Pakistan will be cut off, which will trigger a crippling crisis. In this situation, Pakistan's oil and gas imports will come to a halt.

Pakistan lacks oil and gas storages that can provide cushion for a long time. It has hardly 12 to 15-day oil storage capacity and has no gas storages. Armed forces have been pushing the Petroleum Division to build more oil storages in the country.

Owing to the absence of gas storages, LNG importers have been making partial imports whereas consumers are paying millions of dollars in capacity charges to the LNG terminal operators as the full capacity remains unutilised. Consumers paid $45 million to the LNG terminal operators on account of capacity charges in 2018.

Power producers are big consumers of LNG but with the decline in electricity demand in the upcoming winter, the need for LNG will also decrease to just 100 million cubic feet per day (mmcfd) against the current 800 mmcfd.

Not only the consumers will be paying capacity charges to the LNG terminal operators, but also the LNG-based power plants.

Gas pipeline

Pakistan is also currently working on the Turkmenistan-Afghanistan-Pakistan-India (Tapi) gas pipeline project. With the arrival of gas from this and other planned pipelines, a flood of gas will enter the country and the need for building underground storages will grow. Otherwise, the consumers will be forced to pay millions of dollars in damages.

The Pakistan Tehreek-e-Insaf (PTI) government is studying a plan to set up strategic underground gas storages in a bid to cope with the glut of gas in future. Such facilities will store gas that cannot be immediately brought to the market and it can be delivered to the consumers during high demand periods in winter.

According to officials, the Petroleum Division has prepared a plan to seek approval of competent forums like the Cabinet Committee on Energy for building such storages. The stored gas will help the government tackle any energy crisis in coming years or decades.

"Considering the committed gas supply, the country requires underground storages and such facilities have become much more important due to changes in natural gas demand and the gas import schemes on which Pakistan is working," remarked Inter State Gas Systems (ISGS) Managing Director Mobin Saulat while talking to The Express Tribune.

Gas storages are also important because the government has given a strong commitment to the gas suppliers like Turkmenistan that it will receive the supplies. If Pakistan refuses to receive the gas from producing countries, then it will have to pay the cost of gas under the 'take and pay' clause of gas sale and purchase agreement.

"ISGS, a state-run entity dealing with gas import projects, may undertake a comprehensive technical and economic feasibility study before initiating gas storage project implementation through a government-to-government arrangement or an open tender," Saulat said.

According to officials, Government Holdings (Private) Limited may provide initial funding for project implementation including consultancy services. Alternatively, initial funding may be considered under a technical assistance programme sponsored by the Asian Development Bank (ADB), the World Bank or USAID.

"State-run companies like Oil and Gas Development Company, Pakistan State Oil and gas utilities may also form a consortium for establishing underground storages," an official suggested.

Earlier, ISGS in cooperation with an international consultant had carried out a feasibility study in 2007 for the construction of strategic underground gas storages. The consultant studied 107 reservoir sites including the depleted oil and gas fields based on their geological characteristics.

It recommended the conversion of two gas fields - Khorewah and Bukhari - in Sindh into gas storages. The capital cost of underground storages has been estimated at around $603 million with a useful life of 26 years. First six years will be required to develop the project. The consultant laid down various methodologies to ascertain tariffs for this capital-intensive project.

At present, the government needs to undertake urgent measures for developing strategic oil and gas storages in the country. They will not only help resolve the issue of capacity payments but will also help store energy, which can be used in case of emergency.

Experts are of the view that the National Development Council (NDC) should take up this matter on an urgent basis in order to frame a strategy for building the underground storages.

The writer is a staff correspondent



Published in The Express Tribune, September 16th, 2019.

Like Business on Facebook, follow @TribuneBiz on Twitter to stay informed and join in the conversation.