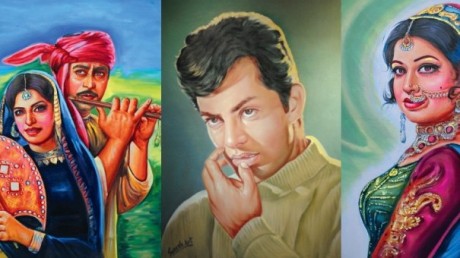 ---
LAHORE: Lollywood has once more been divided into two groups, battling out the right to be the real representatives of the film industry.

United Film Association of Pakistan (UFAP) led by Amjad Farzand and Film Federation of Pakistan (FFP) led by Sangeeta had decided to call a truce in a meeting chaired by the Senate Standing Committee on Culture and Tourism Chairman Nilofar Bakhtiar in Lahore.

However, the two groups have once again separated from each other on 'ideological grounds', according to Sangeeta.

Sangeeta had earlier agreed to become the vice chairman of UFAP but then backed out quoting her differences with the UFAP. Sangeeta told The Express Tribune that she was making films and not mere claims. She said that three of her movies would hit the cinemas soon.

"Two Punjabi and one Urdu movie will be released by the end of this month. I am hopeful these movies will do well at the box office," she said.

Sangeeta alleged that UFAP was dominated by producers who just made claims, while her association represented technicians of the film industry. "I have given a deadline of August 14 to the Ministry of Culture for announcing a grant to establish a digital lab. The federal minister for culture has assured us that funds will be announced through a special grant," she said.

When asked why her association couldn't unite with UFAP, given that they both have the same objective of reviving the film industry, she replied, "They aren't doing anything practically. If they bring 10 films to production houses then I will surrender my association."

UFAP Chairman Amjad Farzand rejected Sangeeta's claim that UFAP just comprised producers.

"Aslam Dar, Ghulam Mohyuddin and Mustafa Qureshi are not producers. We are working on scripts. We don't want to make movies that focus on 'bedroom scenes and vulgar songs'. We can make 50 movies in a year but this isn't the issue, we want to make good quality films," he said. "I have spoken to the culture minister and the other officials and they say that the special grant for the digital lab would be announced soon. We don't want funds or money in our hands. We just want the establishment of the digital lab."

Farzand said, "It isn't difficult to announce movies by organising an event. Sangeeta announced many movies but never completed them. We will start some projects this year and they will be script based and not formulaic," he said.

Published in the Express Tribune, June 12th, 2010.
COMMENTS (2)
Comments are moderated and generally will be posted if they are on-topic and not abusive.
For more information, please see our Comments FAQ