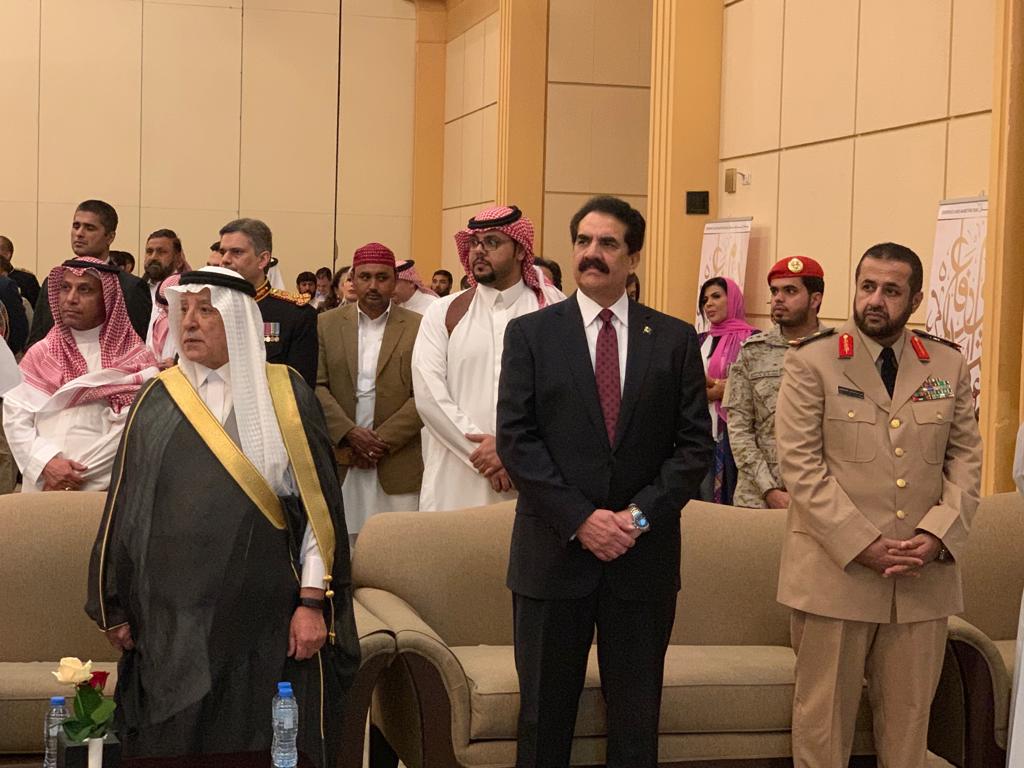 ---
ISLAMABAD: Former chief of army staff General (retd) Raheel Sharif said on Tuesday that India's fascist regime has crossed all limits.

Speaking during a defence and martyrs day ceremony arranged by Pakistan Embassy in Riyadh, the Islamic military counter-terrorism coalition commander highlighted the atrocities being committed in occupied Kashmir and the genocide of Muslims.

Kashmir is an unfinished agenda of the partition and for enduring peace in the region, it has to be resolved as per the UN resolutions and aspirations of the people of Kashmir," he said urging the world community to take immediate steps.

He also appreciated the efforts being made by Prime Minister Imran Khan, armed forces and Pakistanis for Kashmir cause.

The former army chief also paid rich tribute to all martyrs for laying down their lives for Pakistan.

'Kashmir not an internal affair of India': FM Qureshi addresses UNHRC over IOK

He said national spirit and valour of armed forces during war was unprecedented. Pakistan Army is most battle-hardened and can take on any challenge with honour.

Foreign Minister Shah Mehmood Qureshi in his latest address at the UN Human Rights Council in Geneva said categorically that the decade-old dispute of the Indian Occupied Kashmir (IOK) was not an internal affair of India.

Raising concerns over increasing brutalities by Indian forces in the valley after New Delhi stripped IOK of its autonomy and imposed a crippling lockdown on August 5, Qureshi said, "India is committing human rights violations in the valley which has exposed the true face of the so-called democratic country."

The foreign minister urged the international community to take notice of the situation in the valley and termed the dispute as a bilateral matter between Pakistan and India.
COMMENTS
Comments are moderated and generally will be posted if they are on-topic and not abusive.
For more information, please see our Comments FAQ