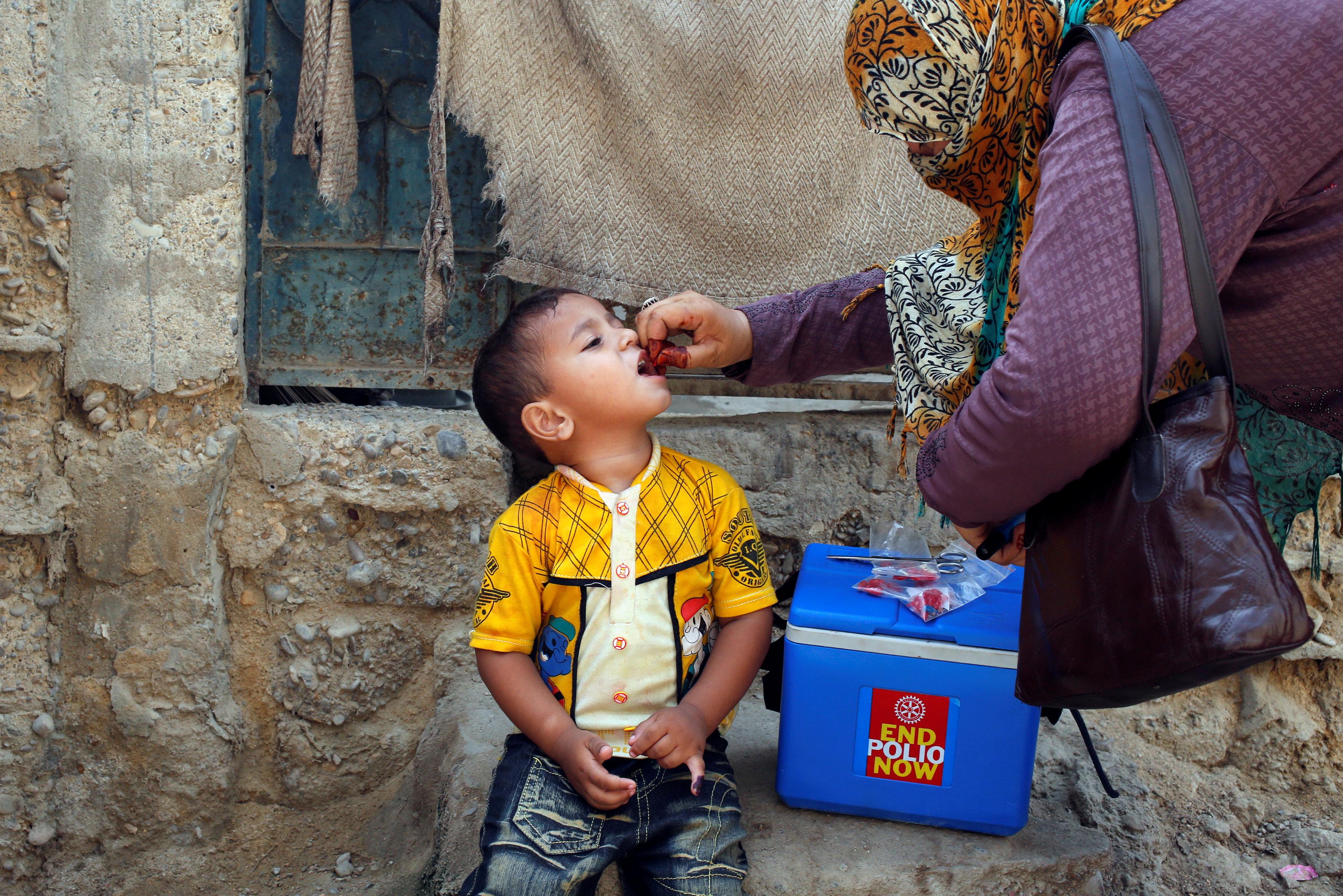 ---
PESHAWAR: Pakistan's troubles in eradicating the poliovirus show no signs of abating as two more cases were confirmed in the country on Sunday.

Officials associated with the country's polio eradication programme confirmed one new case in Karachi, Sindh, and one in South Waziristan, Khyber Pakhtunkhwa (K-P).

Both cases, the officials said, were children from families that had refused vaccination.

In Karachi, an 8-month-old baby girl from an Afghan refugee family was found to be a carrier of the virus. The case was confirmed in the city's Orangi Town area.

The other new case is a 10-month-old child reported in Ladha, South Waziristan. The boy's family had also previously lived in Dera Ismail Khan.

The total number of polio cases in Pakistan this year now stands at 62, of which 46 have been reported in K-P.

Five polio cases reported in Khyber Pakhtunkhwa

Polio campaign officials have repeatedly requested all parents to not pay any heed to the continuing false and negative propaganda against the polio vaccine.

"Refusal and fake marking of children are the major reasons for the increasing number of cases reported in Pakistan. Vaccination is essential for us to safeguard the future of our children and every Pakistani has to play their part in this mission," read a statement issued on the latest polio immunisation campaign.

Pakistan is one of just three countries in the world, along with Afghanistan and Nigeria, that have endemic polio, a once-common childhood virus that can cause paralysis or death.

Three more polio cases confirmed in K-P, two in Sindh

The country's success follows an intense programme based around vaccinating vulnerable children.

According to the World Health Organisation (WHO), polio has been all but wiped out across the world following a sustained vaccination campaign, with only 22 cases reported in 2017 against more than 350,000 in 1988.