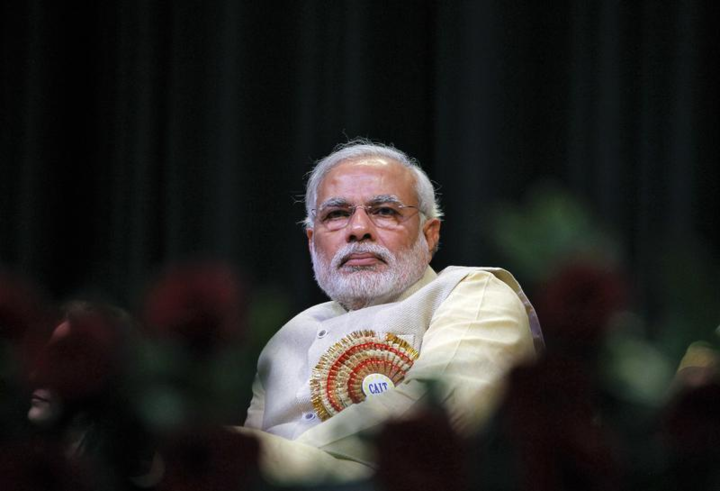 ---
Pakistan really needs to up its game.

An unprecedented situation has been unfolding in slow motion in our neighbourhood for the last month. Indian Prime Minister Narendra Modi's August 5 action has triggered off unpredictable and perhaps unanticipated consequences leading to an unending curfew enforced through brutal military force. This is unsustainable. New Delhi appears unsure and vulnerable. And yet, what have we done to take advantage?

People in Islamabad and Rawalpindi should be rightfully alarmed at our response to what is clearly one of the gravest crises on our foreign policy front.

But for this alarm to ring, people in Islamabad and Rawalpindi may need to gulp down an honesty pill. Since grand posturing and outlandish optics have run their course, time now perhaps to cut through the hyperbole and gauge where we have gone wrong.

We should have, for instance, known the Article 370 attack was coming. There was nothing secret about it. It was mentioned in the BJP election manifesto. RSS extremists had been clamouring for it since ages. Not only should we have known it was coming, but we should also have been ready for it — ready with a plan, ready with a policy, ready with actionable options, and ready with a narrative.

Looking at our reactions since August 5 it is clear we did not have a plan, we did not have a policy, we did not have actionable options and we absolutely did not have a narrative that could gain traction in the world. Who should be held responsible for this embarrassing lack of preparation? Who should be held accountable for not doing his or her job?

A month later, we should have had a mechanism in place to disseminate information and narrative that has emerged from the ground up in Re-occupied Kashmir. So far this narrative is scattered around in assorted stories being reported by various international news organisations. These stories, capturing the horrors of the Indian re-occupation of occupied Kashmir, are floating around the global media stratosphere loosely, penetrating international public opinion in places and skimming off the surface in other places. These needed to be stitched together by us in a coherent narrative embellished by our own perspective.

Imagine this as a TV script. What the script does is that it takes information and weaves it into a story with a clear angle. The angle is what differentiates a story from random data. The story, written in simple and lucid words, is then punctuated with video sound bites. The journalistic logic of these sound bites is to substantiate the story in the script and accord its validation from a person (eyewitness, relevant official, expert, etc). It is this combination of storied information and 'sound-bitten' validation that gives the entire script credibility and impact.

What we should have been able to do is to have our angled Kashmir script ready every day and then used these stories from the international media as sound bites that offer validation to our script. In other words, we should have been able to take international reportage on IOK and weave it into our narrative thereby ornamenting our script with nuggets from these stories. This would have meant a daily dose of impactful content being packaged by our State and injected into the bloodstream of international public opinion.

This mechanism should have been formalized and institutionalized and mandated to magnify the horrors of Indian occupation. We have reportedly formed a Kashmir Cell in the Foreign Office but what it does or is supposed to do remain a closely guarded secret. There should, in fact, be nothing secret about what it does, if it does anything. The time for secret manoeuvrings on Kashmir is way past its sell-by date. The time now demands steps that can be magnified and amplified to the maximum across the four corners of the globe.

In fact, no better time than now to be churning out content for such amplification. Modi is gifting us raw material for the new narrative every day. From the heady days of "India Shining" and the "miracle of a billion strong middle class" India under Modi is today successfully defining itself as a country that is drenched in religious extremism, communal bigotry, violent authoritarianism and colonial barbarism. By snarling and baring its teeth against minorities in general and Muslims in particular, the Hindutva behemoth is trampling over that idea of India which was so successfully marketed to the world over the decades. If we cannot make a narrative out of this material, then we deserve our failings.

These failings have unfortunately defined the last month for us. Were it not for the brave people of re-occupied Kashmir and their spirited defiance of their Indian colonisers, and were it not for international media organisations' editorial decision to tell the story of Indian Re-occupied Kashmir (the same news organisations that we demonised in the past we are now extolling), we would have had nothing to go by. Sometimes the incompetence of the Pakistani state can take your breath away.

It is therefore in the fitness of things to ask five key questions to those among our leaders who are managing the Kashmir policy:

1. Is there one organisation or person who is coordinating between all parts of the government to ensure that the government speaks with one voice on Kashmir and stays on the message?

2. Is there one organisation or person who is actually deciding what this message should be and how it can be disseminated daily in various forms and shapes without losing its core substance?

3. Is there one organisation or person who can provide key talking points to the Prime Minister, President, Cabinet members and other relevant people on Kashmir so no one strays from the script and stays briefed on what to say regarding unfolding developments?

4. Is there one organisation or person who is responsible for properly organising the Kashmiri diaspora so that it can influence public opinion wherever it has a presence? Is someone working on specific steps this diaspora can take to propel the narrative across a wide spectrum?

5. Is there one organisation or person that is leveraging the reach of our diplomatic missions across continents by providing them material, message and direction to get our narrative across?

There's so much we could have done since August 5. There is still so much we can do. If only the government can get out of its obsession with silly optics and frivolous grandstanding as a substitute for serious, focused and impactful policy.

Published in The Express Tribune, September 8th, 2019.

Like Opinion & Editorial on Facebook, follow @ETOpEd on Twitter to receive all updates on all our daily pieces.
COMMENTS
Comments are moderated and generally will be posted if they are on-topic and not abusive.
For more information, please see our Comments FAQ