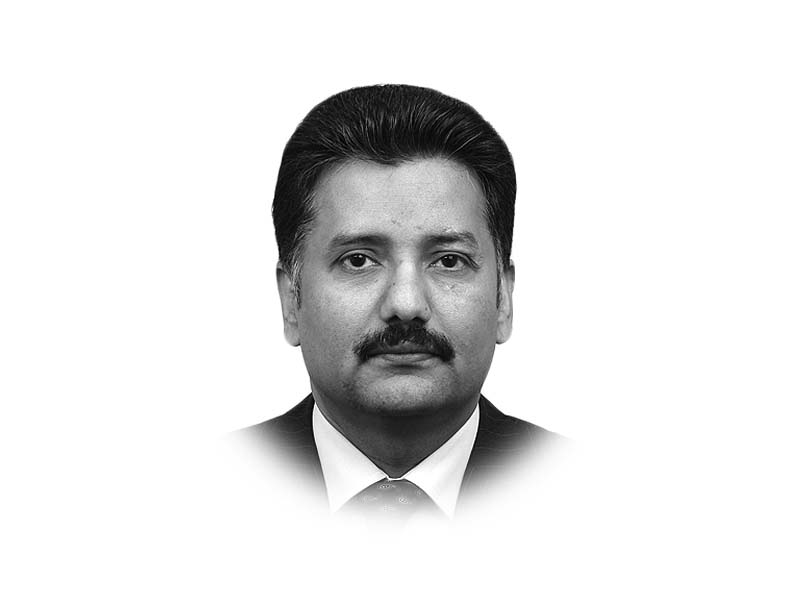 ---
In wake of the heightened political tensions, Pakistan suspended bilateral trade with India on August 9, 2019. This was after exercising restraint from retaliating in February 2019 when India had suspended cross-border trade through LoC, withdrawn Pakistan's MFN status (whatever its worth), and imposed 200% import duty on Pakistani products in contravention of commitments under the South Asian Free Trade Agreement (SAFTA). Since then the bilateral trade reduced to unilateral trade — Indian exports continued unabated at a monthly average of $150 million while Pakistan's decreased from $30 million to $4 million. Pakistan's decision to suspend bilateral trade has pulled the plug on this one-way trade.

Neither Pakistan nor India is critically dependent on each other's market, though the suspension of bilateral trade might, in the short term, affect the consumer welfare by increasing prices of a few agricultural and other products, necessitate diversion of raw material sources for certain industries, and further reduce regional integration and inter-dependence of economies.

In absolute terms, India stands to lose a market of $2 billion compared with Pakistan's loss of $0.38 billion. Pakistan's exports of $383 million to India in 2018 constituted 1.6% of Pakistan's global exports. Since Pakistan's value-added products are systematically excluded through NTBs, Pakistan's exports to India are concentrated in a few primary and intermediate products — dried dates ($92 million), cement ($63 million), sugar ($23 million), gypsum ($19 million), sesame seed ($15 million), leather ($14 million), steel scrap ($13 million), disodium carbonate ($12 million) and surgical instruments ($11 million). There is little dependence of Pakistan's exports on the Indian market for these products except for dried dates, though the reliance has been reduced through an aggressive market diversification strategy since February 2019.

Similarly, Indian exports to Pakistan constitute a mere 0.7% of her global exports but value nearly $2 billion in absolute terms. The major export items include cotton ($522 million), organic chemicals ($473 million), cotton yarn ($230 million), plastic articles ($139 million), dyes and pigments ($114 million), machinery ($93 million), pharmaceutical products ($65 million), iron and steel ($64 million) and tea and spices ($56 million). Most of the products are industrial raw materials for which multiple global sources of supplies exist. The trade diversion would, therefore, be rather smooth, despite some initial pains of adjustment.

There is a protracted history of bilateral political conflicts trumping Pak-India trade relations. The trade became the first victim of the war in 1965 when on 6th September, Pakistani Customs officials at Wagah were taken as the first civilian prisoners of war and bilateral trade was suspended before resuming seven years later under the 1972 Simla Agreement. From 1972 to 1995, both the countries traded on the basis of restrictive positive lists. With the advent of the WTO in 1995, India granted Pakistan the Most Favoured Nation (MFN) status, while Pakistan continued with a positive list that gradually expanded from 328 items in 1995 to around 2,000 items in 2012. The positive list regime was liberalised in 2012 to a negative list of 1,209 items, which boosted Indian exports by 34% in two years.

Despite India granting the status of MFN to Pakistan, Pakistani exporters have faced an impregnable wall of overt and covert non-tariff barriers (NTBs). So effective were the barriers that Pakistan's "favoured" exports could never exceed $0.4 billion in an Indian import market of more than $500 billion, while Indian "unfavoured" exports claimed a $2 billion share in Pakistan's annual imports of $60 billion. Though India's level of trade restrictiveness under the Overall Trade Restrictiveness Index (47.6) is more than double the Pakistani restrictiveness (22.2), the concealed Pakistan-specific NTBs have been the most constricting. A hostile mindset (considered to be the most restrictive of the NTBs), limiting visa policies, long waiting periods at borders and, above all, the harassment of Indian importers doing business with Pakistan have greatly restricted trade. A report by Ms Nisha Taneja, commissioned by the Indian Ministry of Commerce, acknowledged that Indian businessmen importing from Pakistan were subjected to surveillance by Indian intelligence agents and their import goods were subjected to multiple security screening. Unsurprisingly, every round of trade liberalisation during the last two decades led to only one-side gains. Since 2005, Pakistan's exports have remained stuck at $350-400 million but Indian exports increased more than three-fold from $577 million to $1.9 billion.

While many regions in the world have integrated during the last few decades, Pak-India trade has drifted apart. In 1948, Pakistan's trade was anchored in the region with reliance on India for 56% exports and 32% imports. In 2018, the bilateral trade of Pakistan and India was merely 2.76% and 0.35% of their global trade, respectively. The bilateral conflicts and the ensuing trust deficit between India and Pakistan have also impeded the regional integration in South Asia. Pakistani and Indian trade with SAARC partners is merely 3% and 7% of their global trade respectively, even though both the countries have a reasonable level of trade with other immediate neighbours. Indian trade integration with contiguous countries (China, Pakistan, Nepal, Bhutan, Myanmar and Sri Lanka) is around 14%, while Pakistan's with the four immediate neighbours (China, India, Iran and Afghanistan) is 25%.

The World Bank estimates the potential of Pak-India trade at $37 billion against the actual $2.3 billion and the SAARC region's potential at $67 billion against the actual $23 billion. All hostilities and conflicts have to end eventually. Hopefully, the bilateral political relations will improve sooner rather than later, and trade returns to the bilateral agenda. However, any future attempt at bilateral trade liberalisation must ensure that any gains made from it are reciprocal. To ensure that Pakistan gets an equitable share in gains from the bilateral trade, it is to link the trade liberalisation with assured trade values rather than mere commitments so that covert NTBs do not neutralise the market access agreed on at the negotiating table.

Published in The Express Tribune, September 5th, 2019.

Like Opinion & Editorial on Facebook, follow @ETOpEd on Twitter to receive all updates on all our daily pieces.
COMMENTS (2)
Comments are moderated and generally will be posted if they are on-topic and not abusive.
For more information, please see our Comments FAQ