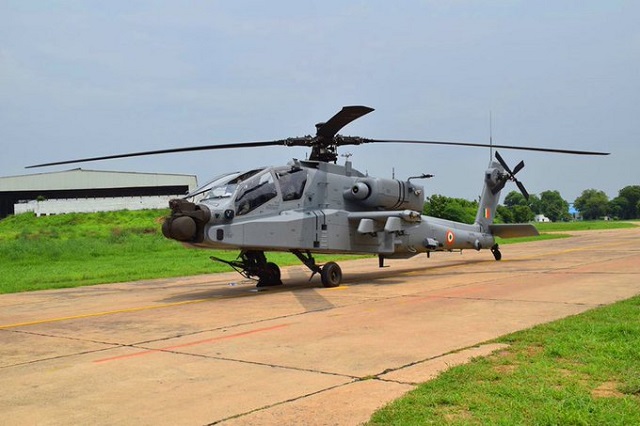 ---
The Indian Air Force (IAF) on Tuesday inducted eight attack helicopters. The Apache AH-64E, one of the most advanced multi-role combat helicopters, were delivered at the Pathankot Air station.

"Apache attack helicopters are being purchased to replace the Mi-35 fleet," said IAF chief Air Chief Marshal BS Dhanoa at the induction ceremony.


#DidYouKnow that India is the 16th nation to select the world's best attack helicopter, the AH-64E Apache? Congratulations @IAF_MCC for inducting 8 of 22 #Apache aircraft at Pathankot! We're grateful for your partnership. pic.twitter.com/iZ6cXcgQOw

— Boeing India (@Boeing_In) September 3, 2019


"Alongside the capability to shoot fire and forget anti-tank guided missiles, air-to-air missiles, rockets and other ammunitions, it also has modern Electronic Warfare (EW) capabilities to provide versatility to helicopters in network-centric aerial warfare."

IAF is still flying 44-year-old MiG-21 nobody driving cars of that vintage: Indian air chief

The IAF chief added that the helicopters had been modified to suit the demands of the IAF and there were no issues on the delivery schedule by helicopter manufacturer, Boeing.

"The Apaches arrived at the Air Force Station, Hindan, in July this year, in batches of four, over two days," Boeing said in a statement.

"They were then transported to the Air Force Station, Pathankot in Punjab, to await their formal induction. India is the 16th nation to select the Apache and the AH-64E is the most advanced variant."

The Indian government has been cleared to buy six additional Apaches for the Indian Army which has been formally approved by the United States (US). In September 2015, India had signed a contract to buy 22 Apache helicopters from the US.